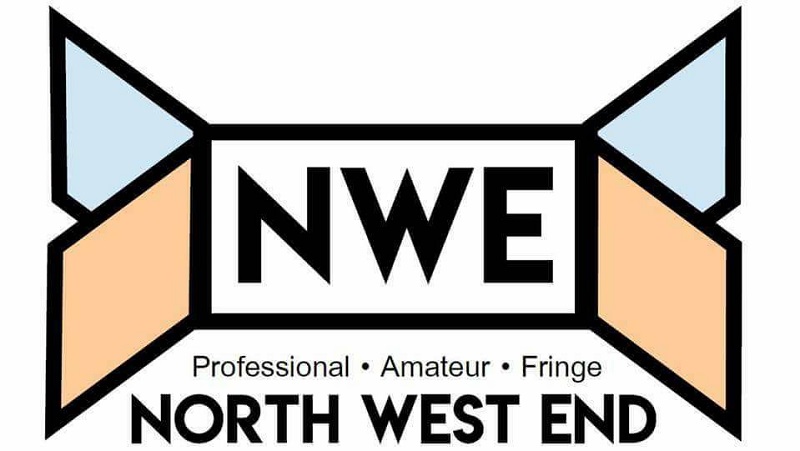 Tommy Cannon and Bobby Ball are a comedy duo, working together for 54 years appearing on television for the first time in 1974 on 'Wheeltappers and Shunters Social Club' and going on to getting their own show 'Cannon and Ball' airing in 1979. They enjoyed success with further yearly series until 1988. In recent years they have toured theatres and appeared in several pantomimes.
On a weekend when multiple pride events are being held across the UK - Oldham, Norwich, Sheffield, Nottingham - the city that was given the title of 'European Capital of Culture' back in 2008 hosted their own, rejuvenated by Orb Events Management after doubts about funding cuts.
Liverpool Pride is another of the big LGBT celebrations here in the North West and is 'an entirely volunteer-led charity seeing to combat homophobia and trans*phobia across the Liverpool City Region and beyond.' With a variety of bars across the city getting in on the action with offers, rainbow strewn streets and clubs, it was sure to be a weekend to indulge and remember that the community of lesbian, gay, bisexual and transgender people is so strong when it comes to standing together and certainly know how to have a good time.
There are so many great new shows coming off Broadway and indeed 'off Broadway' and the West End, it is sad that more people do not get the chance to see them before their short/early ended runs. As with our review of American Idiot and the recent licence releases of Legally Blonde, The Drowsy Chaperone and Priscilla Queen of the Desert, we are excited to be treated to seeing exactly what these new shows are all about and why they were invested and believed in in the first place. On my return to the Tip Top Productions' The Forum (Studio) Theatre in Chester, Monsta Productions presents Jason Robert Brown's 'The Last 5 Years' directed by John Garfield-Roberts..
Anarchic Medieval Mayhem to Delight the Whole Family
The Pantaloons are a young and vibrant theatre company who hail funnily enough from Canterbury and whose style draws from a wide variety of popular theatre traditions. There is a strong element of collaboration, both within the group and with their audience, that is clearly evident with an emphasis on physicality and on audience interaction.
A Fistful of Collars is written by Royal Court regular Fred Lawless and was first performed there in 2010 during the early years of Liverpool Royal Court as we know if now. Since then, Lawless has gone on to write the theatres last six Christmas offerings before revisiting this play with primarily the original cast, but a new audience.
Luisa Omielan is a largely unknown comedienne from London. Despite having two successful tours, I had never heard of her. Her latest show is not stand-up, but a chat about her recently published book 'What Would Beyonce Do'?
Some of the stories from the book do lead you to have admiration for Omielan. For example, her story of getting fired and then rehired from a club promo job is quite inspirational to many.
Simon Warner presents Viva Hypnosis, an internationally renowned stage hypnotist according to his publicity but a new name for me. He was assisted by the dancer duo Chelle and Rachel, aka The NTrancers. They looked after the volunteers, supported Simon and provided decoration to the scenes played out on stage.
The audience had a mixture of three types of people: fans, they had seen or experienced Simon before; those curious about hypnosis and the skeptical who'd been brought alone to see the show.
The Brink is a short play which portrays a young woman's experience of having her first child, and the aftermath of dealing with post-natal illness. Written by Helen Jeffery and in association with the NHS, the play comes from first-hand experience, and further researched by interviews with women who have been in similar situations.
The Lantern Theatre in Liverpool is sadly closing down at the end of July after several years supporting Liverpool's fringe theatre community so I was excited and a little emotional to come and say my goodbye to a place I have performed in, directed in and also, sat and enjoyed some of the best theatre in the region.
Part of the annual Shiny New Festival at The Lantern Theatre, Hotel is a piece produced by ArtGroupie. Sadly this festival is the last one because The Lantern will be closing its doors at the end of the month. It will be a sad loss to Liverpool and the creative community of the North West.
ArtGroupie are a nonprofit social enterprise organisation, promoting the arts in the North West. They bring us 'HOTEL' written and directed by John Maguire, with co-director Moira Kenny. The cast consisted of Donna Lesley Price and Eddie Fortune.
Pigs with Wings Productions contributed their paean to feminism to the Shiny New Festival at the Lantern Theatre last night – the venue's fringe buzz will be sadly missed when it closes at the end of this month. Lady Parts saw performer and writer Rebecca Clarke embody three characters on a quest to challenge 'perceptions of femininity and social hierarchy whilst also laying out a 5 step plan to serve mother earth'; quite an undertaking for a 45 minute show!