Standing at a tiny 4ft 11, Christina Bianco gives a whole new meaning to the little woman with a big voice. To date Bianco has clocked up millions of views on YouTube with her celebrity impressions. After seeing the show, she puts all other female impressionists to shame, not just with her amazing impressions but her sensational singing voice.
Having recently completed a run at the Edinburgh Fringe Festival, Bianco is embarking on a nationwide UK tour. This wasn't her first visit to this side of the pond and judging by the audience's reaction, it certainly won't be her last.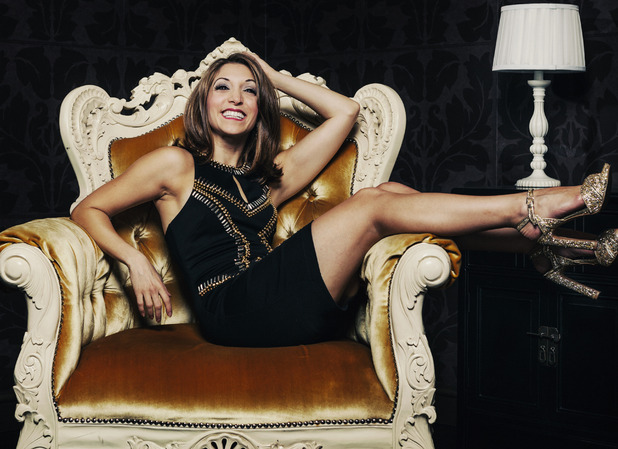 Christina Bianco may not be a name that everyone knows, but you are sure to find a couple of voices you recognise in her show 'Me, Myself and Everyone Else'. The show starts with Bianco telling us about her background and how she came to impersonate so many singers. She tells us that Stevie Nicks and Bernadette Peters were some of early influences, the latter of which she does a remarkable impression of.
Anyone that thinks this show is full of songs is completely wrong. Bianco does spoken impression from some of her favourite sitcoms, including Friends, Sex and the City and Downton Abbey. Instead of going for the standard copycat routine, Bianco puts the characters from different sitcoms into one scene, with hilarious results.
One of the many highlights of the evening was Bianco reading extracts from Barbra Streisand's interior designs book. She was brave enough to tackle some of the British divas including Cheryl Cole, and an excellent impression of Keira Knightley.
The main aspect of the show takes us on a journey through the alphabet, with Bianco impersonating a diva from A to Z. There's a real mix of women here, from classics such as Edith Piaf to more commercial artists like Ariana Grande and Britney Spears. Although Bianco did an excellent job of most impressions, I couldn't help but feel some were thrown in just to make up the letters, for example Iggy Azalea and Amy Winehouse.
Anyone who is fan of Bianco's work will know that she adores Celine Dion and is her favourite celebrity to impersonate, and quite possibly her most accurate one. She plays homage to Dion after facing such a heartbreaking year and still carrying on like a true diva.
Unfortunately this was Bianco's only Manchester date, however she has two other North West dates on her tour; Blackpool (5th September) and Leeds (6th September).
Reviewer: Francis McKevitt
Reviewed: 2nd September 2016
North West End Rating: ★★★★★