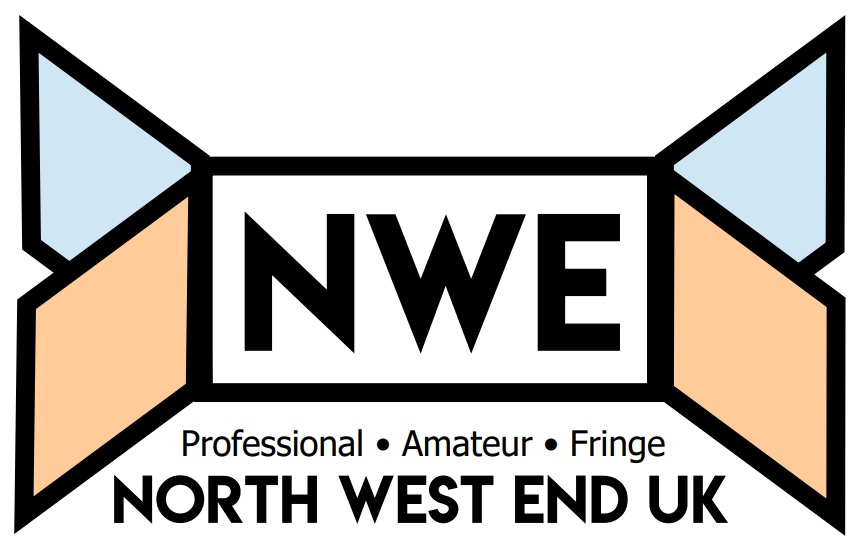 Welcome to The North West Premier production of Jill Santoriello's Musical of the Dickens classic, A Tale Of Two Cities.
With book, music and lyrics all by Santoriello, she is one of only two female composers to hold such credits on Broadway. And with her US successes under her belt, the Musical is now finding its way into Europe. As far as I can tell, never actually having heard of this Musical before, there has been only one UK professional production mounted, and very few Amateur companies have picked up the gauntlet, but those that have, have always had success with it.
Performance Academy was set up five years ago to give children in West Yorkshire the opportunity to develop their singing, acting and dancing skills. So it's no wonder that's tonight collection of acts was entitled "Sing! Dance! Act!"
Supported by the Andrew Lloyd Webber Foundation and WACCL, Academy Principal Louise Denison, along with a full team of Directors and Academy Tutors, have put together a variety of songs, dances and acts from a variety of popular musical and films bringing a wide mix of ages from primary school aged children to teenagers, performed for one night only at the popular Theatre Royal in Wakefield.
Willy Russell's story of twins secretly parted at birth has a long history and the musical version is well and truly cemented as a classic of British Theatre, enjoying a long run in the West End until recently and is still on tour across the UK. Many audiences do not realise that the story started as a piece commissioned for schools in 1980s, designed to be performed with a minimal cast and staging and this, play version, is what Acorn Theatre Company presented at Batley Town Hall tonight. The good news is that the play script still stands up without the songs of the musical; the themes of superstition, class and fate still find their voice through Russell's words but unfortunately here they were not drawn out enough in this performance.
The international award winning musical "Les Misérables" has embarked upon York's Joseph Rowntree Theatre, by local theatre group PICK ME UP, who once again delivered a high quality performance leaving the audience literally moved to tears by the groups take on the Victor Hugo classic.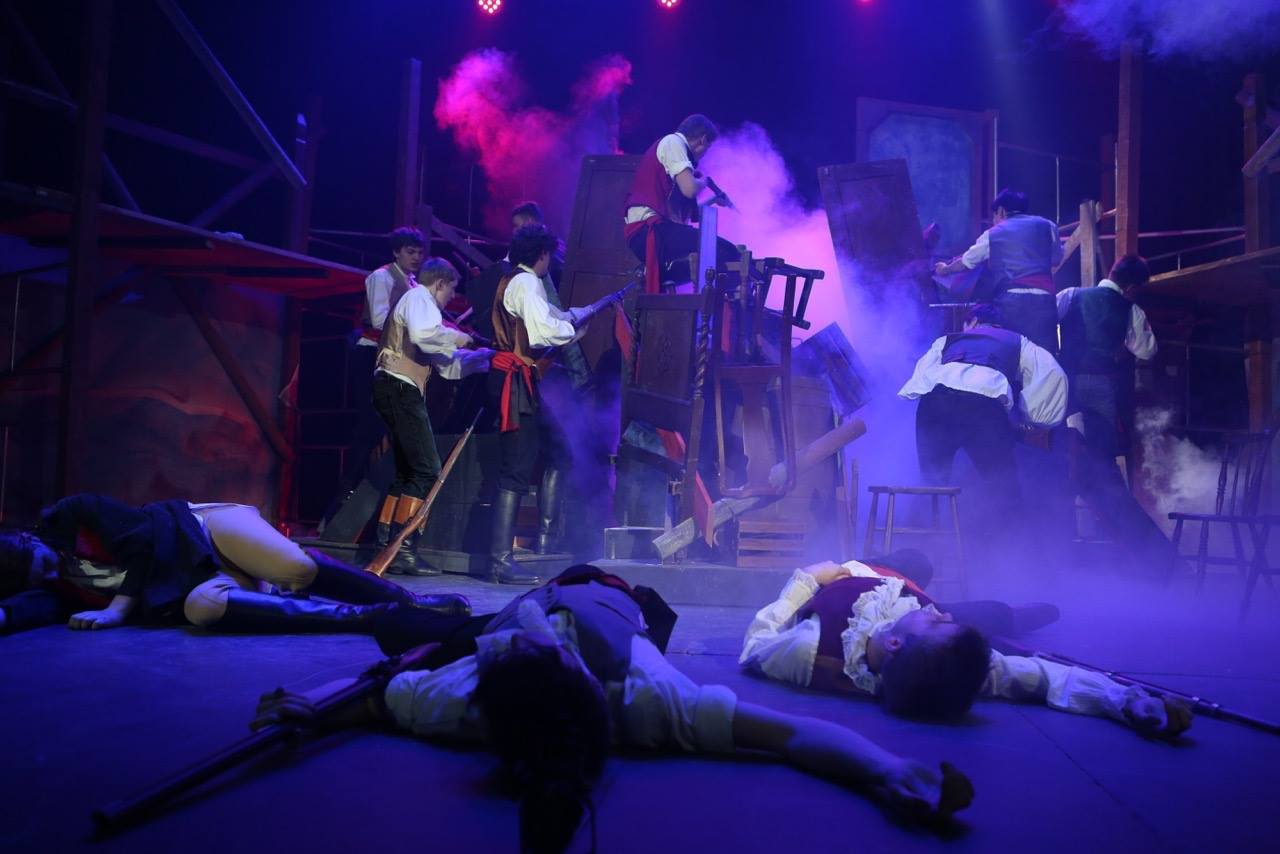 Having only very recently finished their run of BETTY BLUE EYES, at Friargate Theatre, it is now the Youth sections (aged up to nineteen) turn to perform and to bring this musical masterpiece to Yorkshire. Before I even added this particular event to my diary, I knew it was going to be a spectacular, as PICK ME UPs' previous shows have blown me away with the outstanding professionalism and talent of the performers from leading roles to members of the ensemble. Tonight's performance completely exceeded my expectations.
Ghost The Musical opened in Manchester nearly 5 years ago to huge critical acclaim starring Broadway star Caissie Levy as Molly Jensen and local boy Richard Fleeshman as Sam Wheat. After a sell-out run at the Opera House it transferred to the Piccadilly Theatre in London and a run on Broadway soon followed. After a successful UK tour in 2013/14 the show has now been seen in South Korea, Italy, Hungary, Manila, Mexico, Buenos Aires, China, Taiwan, San Paulo and is now on tour in Australia.
For one night only, Oldham-based Amateur Operatic and Dramatic Society, New Music performed songs from Musicals on the theme of love for Valentine's Eve at The Grange Arts Centre, Oldham.
The auditorium though, despite the love theme, looked very bare and foreboding. We were presented with a totally empty and black stage - the only decoration being two small bunches of red balloons on the back wall either side of a projection screen. However, once the performers took to the stage, we forgot the lack of decoration, as we were swept away by the energy and enthusiasm of all involved. The show started with a full chorus rendition of the song from the title, Seasons Of Love from Rent, and from then on we were treated to solos and duets from Broadway hits spanning several generations; although the vast majority were current.
On the 25th of January 1996 Jonathan Larson passed away unexpectedly. That evening the result of 7 years work was scheduled to have its first preview Off Broadway. The show was RENT, a modern day version of La Bohème where the splendour of Puccini's world would be replaced with the coarseness and noise of New York. Larson came up with the title and suggested moving the setting from the Upper West Side to downtown, where Larson and his roommates lived in a rundown apartment. For a while, he and his roommates kept an illegal wood-burning stove because of lack of heat in their building, and he also dated a dancer for four years who sometimes left him for other men and eventually left him for a woman. Larson wanted to write about his own experience and today 20 years later this show is as powerful as the day it was first performed.
Witty, Poignant and Funny
A gang of pensioners, a crate of beer and a cheap all-inclusive package in Whitby with dance and entertainment thrown in to provide an evening of fun and possibly unexpected romance is how Rainhill Garrick Society billed this production and they didn't let us down.
I was incredibly nervous for my evening's performance of Roald Dahl's 'The Witches' after haunting memories from my childhood of women peeling their faces and hair off revealing a horrifying sight underneath! I am pleased to report that the Halifax Thespians managed to avoid the gruesome sights I initially I expected, by instead portraying the witches' transformation with simple black veils and colourful wigs being removed to reveal caricature plastic noses and flesh painted swimming caps! Everything about this evening's performance was clearly designed to entertain the children in the audience, the adults also appreciated the light hearted comedic moments along the way.
The RNCM Children's Opera Project is in its eighth year, and combines the talents of local primary school children with composer Kate Pearson and a group of RNCM students. Amazingly, the children themselves write the script and choreograph the action, as well as compose the songs alongside Pearson. The production this year is loosely based on Watership Down, and tells the story of a group of children escaping their home, and the adventure that follows.
Tonight I watched a performance of 'Peter Pan' by Wakefield Little Theatre Company at The Theatre Royal in Wakefield. Over the years I have seen various musical and pantomime adaptations of the classic tale, so tonight watching a straight play version was something new for me as an audience member. The narrative follows the Darling children leave their upper class London home away from their 'boring' lives and journey to the land of Neverland with their new friends Peter Pan and Tinkerbell.