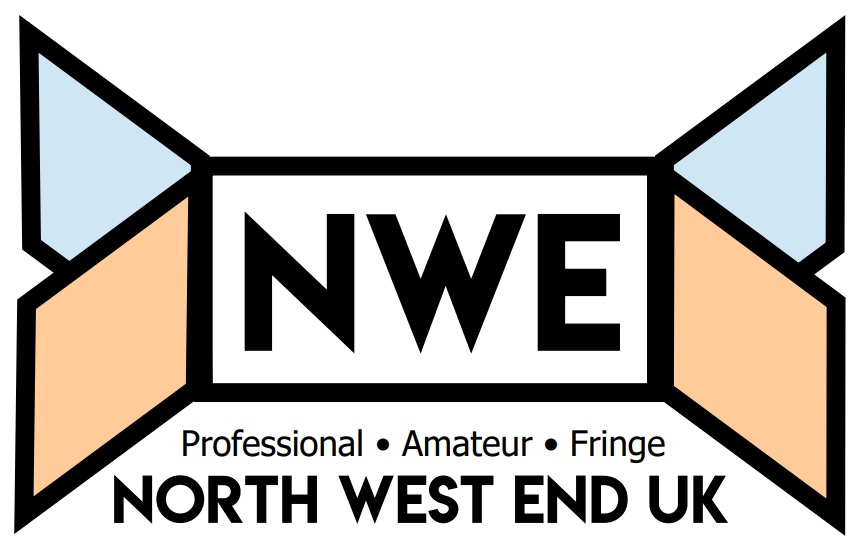 When Shakespeare wrote 'nothing will come of nothing' he could not have been more wrong. For as this play so rightly attests, 'nothing' is something, 'nothing' is anything, therefore 'nothing' matters and therefore 'nothing' is worth doing.
Performed by The Royal Exchange's own Young Company, this is the UK Premiere of an adaptation by Amanda Dalton of Janne Teller's acclaimed novel. Under Bryony Shanahan's incredible directing with innovative use of space, maximising every nook and cranny in the small studio space, she cleverly takes us on a very dark and soul-searching journey with only a bare stage, the props necessary for the story to be told and nothing more. The dynamics of this play - the ups, downs, highs, lows, hards, softs, louds and quiets - were interwoven with and came from within the cast themselves. The cast being both onlooker and participator at one and the same time. The cast making some of the sound effects, and even are stage crew to lift the mechanical hooks (branches) down and up from the unseen tree.
Presented by Blackpool Operatic Players, 'The Producers' opened at The Grand Blackpool last night. From start to finish the production excels on a level most amateur dramatic shows do fall short of. Thoroughly entertaining continually whilst also having softer and affectionate moments, which culminates in the perfect musical.
After weeks of excitement and anticipation, opening night for Ellesmere Musical Theatre Company's production of the hit musical "9 to 5" based on the Dolly Parton movie of the same name, finally approached, bursting onto the stage of the Montgomery Theatre, Sheffield with such energy and passion from this truly outstanding cast.
Artful Voices is the name of a hobby choir, based at Sale's Waterside Arts Centre, and are, at present, a group of 48 singers, only 6 of which are men. They meet every Wednesday evening at the theatre and it is a social experience for those who wish to have a go, and have a love of song. They do not audition and everyone is welcome.
It was with this slightly chaotic, slightly endearingly disorganised modus operandi that last night's concert started, and continued throughout.
Cardinal Newman College presents the incredibly inventive Game Of Gnomes: A Mirthical Musical. Based lovingly on the hugely popular Game of Thrones, it combines the hit TV show with brilliant all singing and dancing gnomes!
The very unique story was at times confusing and unnecessary but did seem to work with well with the actors and music. At its simplest, it's a community of Goblins who are looking to take over the Gnomes for their castle and to rule the whole of the garden! Through all there trials and tribulations all they want have I make a better life and not be the congregation to be forgotten about, plus a great selection of the battles and ballads! It should be noted of the ambitious project this musical was, not only to put on a full scale music but also an original production, so big congratulations to be putting on this show!
The Jewish Theatre Company (amateur) present this extremely lively and highly satirical parody of Broadway Theatrical Producers during what could be described as the Golden Age of Broadway in the 50s and 60s.
First of all came a film in 1968, which starred Zero Mostel and Gene Wilder, then, years later, the stage Musical, and then in 2005, another film version from the Musical this time starring Matthew Broderick, Nathan Lane an Uma Thurman. It is now 2016 and interest in and affection for this absolute genius piece of writing by Mel Brooks has certainly not diminished.
Presented by Ashton-under-Lyne Operatic Society, The King And I, based on the book, 'Anna And The King Of Siam ' by Margaret Landon, based in turn upon the true story of Anna Crawford being hired as governess and teacher to King Monghut of Siam, was a colourful production very faithful and true to composers Rodgers' and Hammerstein's writing, immersing us in the culture and traditions of Siam (Thailand) of the 1860s.
I would imagine that The Hound of the Baskervilles is possibly the most popular Sherlock Holmes mystery: Set on foggy moors with mysterious goings on at the Manor and a murderous canine on the loose. What's not to like?
Tonight's production is a spoof but traditionalists shouldn't be put off by this. This adaptation was devised in 2007 by Peepolykus, a UK touring theatre company and it has played provincial theatres, as well as a season in the West End. It is a similar style to "The 39 Steps" which has recently ended its run at The Criterion Theatre in London.
Sometimes you have a theatrical experience which is totally life affirming and tonight's performance of this Willy Russell play was just that.
Performed by fifteen members of the Players Youth Theatre in Cheadle Hulme, it had me laughing (a LOT) but also brought a lump to my throat.
The story surrounds a group of deprived Liverpudlian schoolchildren who go on a coach trip for a day out to Conwy with several of their teachers.
The Mid Cheshire Musical Theatre Company (MCMTC) bring us the global phenomenon Jesus Christ Superstar. The stellar cast produced an emotionally charged and accomplished performance which left me very moved.
Superstar is a challenging piece both in terms of its narrative, subject and score. It references the Easter story but from the point of view of Judas Iscariot, the disciple who betrayed Jesus and ultimately took his own life. The show ends with the crucifixion of Jesus himself, so not a classic feel good musical I hear you say, but if you approach the piece with Christian ethos then the death of Jesus takes on a significance that is actually awe inspiring.
Wakefield Youth Music Theatre have an excellent reputation and recent productions including Miss Saigon and Cats have enjoyed sell out runs and standing ovations, so I was very much looking forward to a quality evening of musical entertainment. I wasn't disappointed – in fact I was stunned. Stunned and impressed by the shear talent and professionalism on the stage by this Youth group with performers ranging from 8 to 20 years old, who took us through numbers from six popular musicals in two hours of awe-inspiring singing, dancing and acting.