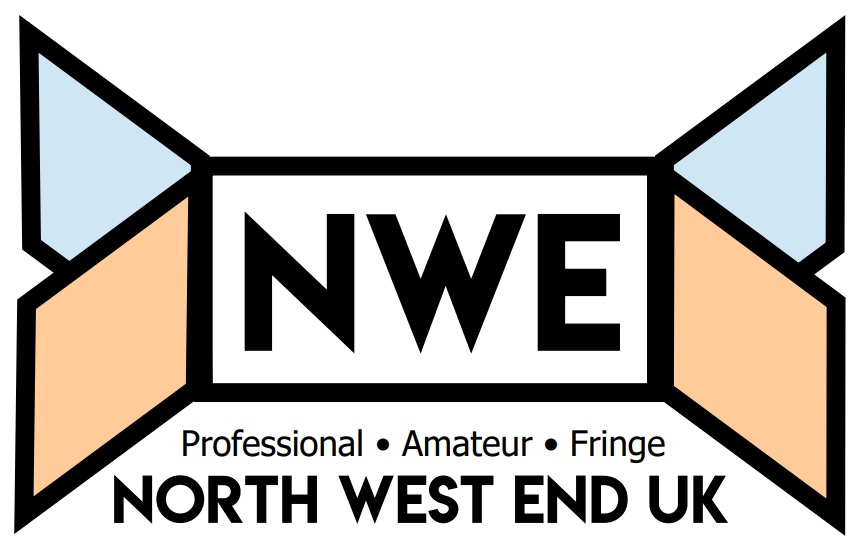 For one of my very rare ventures outside the Greater Manchester County, I went last night to watch Tempo Youth Theatre's production of Lloyd-Webber's Starlight Express. I made the journey because, not only do I happen to really like the show, but because I had heard so many good things about this youth group, and wanted to experience them for myself! And did they live up to expectations? No, they exceeded them!
For those of you who still don't know anything about Starlight Express, then in a nutshell, it is a story all about love and egos, about jealousy and comradeship, about cheating and about playing fair, about respecting your elders and about holding on to what you truly believe in.... just your average, everyday set of ingredients for most Musicals. The difference here however is that they are all train engines and carriages.
......oh, and the cast are all on roller skates!
There cannot surely be a more iconic tragic-romantic film than Brief Encounter. Filmed and released in the mid 1940s, but set in 1939, and adapted from the stage play by Noel Coward, 'Still Life', the film follows the doomed love affair of a bored suburban housewife and a GP, after a chance meeting on a railway platform cafe.
Of course the film is most definitely a period piece now... nothing more than a novelty and reminder of a time and place when self-repression and moral sacrifice made sense. That doesn't however, mean that the story should be trivialised and made into some kind of light-hearted comedy.
On a cold March evening in Adlington we arrived at the Community Centre to see St Paul's Players present 'Legally Blonde The Musical' - produced and co-directed by mother and daughter Liz and Lilly Blundell. The atmosphere was very much community spirited with numerous proud friends and family in the auditorium.
The staging was remarkable with the use of projected imagery on a large screen at the back of the stage, Books as props for the girls to seamlessly keep appearing from behind and several moveable sets for each scene. The music was supplied by a live band which played magnificently throughout the evening. The Costumes design by Jane Harrison and Michelle Crispin was magnificent adding to the amazing experience of this stunning musical. The Choreography was second to none and kept the audience captivated by their moves.
Tucked away in a side street of Bolton I found Bolton Little Theatre. What a beauty. A cosy 163 seat proscenium arch theatre with raked auditorium. I wasn't sure what to expect having never visited before but I was not disappointed, certainly not with the bar prices! What more could you wish for than a cosy welcoming theatre, cheap bar and Richard Sheridan's most famous Farce.
The Bebington Dramatic Society bring us the Arthur Miller play "All My Sons" with first time director William O'Neill.
The play is set in the back yard of the Keller home on the outskirts of a mid-west American town soon after the end of World War II. I will mention here the fantastic set and artwork, design and built by Keith Hill and Pete Green.
Legally Blonde is one of my favourite musicals of recent times with its catchy score and feel good factor so I was thrilled to hear that the show was being performed at the glorious Stockport Plaza by Ohana Theatre. With the show taking a professional sabbatical until later this year amateur companies across the country have seized the opportunity to present their versions and increase the shows reach.
"BE CAREFUL WHAT YOU WISH FOR...."
Local group Croft House Theatre Company have returned to Sheffield's Lyceum Theatre with the the lesser known Sondheim musical, Into The Woods. Of course most people automatically think of Sweeney Todd when anybody mentions Stephen Sondheim, and although I admit that is by far my favourite of his fabulous musicals, I do also adore the music, and of course, the story of Into The Woods.
Until I saw the Manchester Musical Youth production of "Hot Mikado" in Summer 2015, I had never previously been a fan of youth or amateur theatre.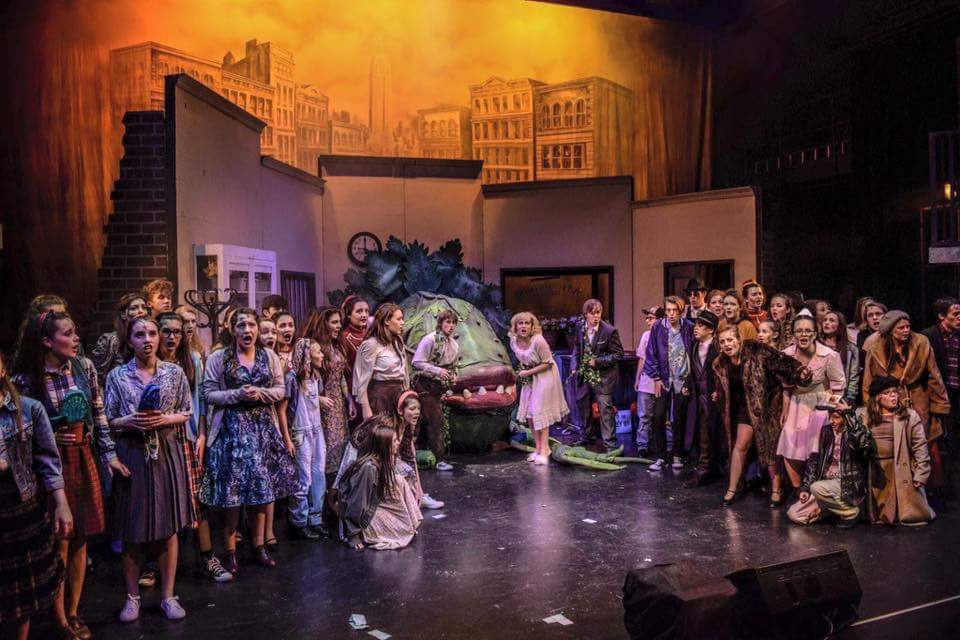 That production converted me totally and I am now a devoted follower of Manchester Musical Youth. I was very much looking forward to tonight's performance of 'Little Shop of Horrors'...and I wasn't disappointed.
I have only seen Little Shop of Horrors once and that was the 1986 film version. I wasn't overly impressed. However, the MMY production is absolutely outstanding and vibrant and leaves the film limping along far behind.
Well, if you want to be transported back to the 60's, this is a great place to be.... Billy Liar tells the story of William Fisher, a 19 year old working class lad with a big imagination.... One that lands him in even bigger trouble... William is bored and spends most of his time in a fantasy world that neither his family nor friends understand. He currently has 3 girls on the go, 2 fiancés Barbara and Rita, and his one true love, Liz...
Presented by the University Of Manchester Musical Theatre Society in yet another theatre space on Oxford Road in Manchester, and one I had until last night never been to; The Council Chambers in the Students' Union Building.
The room was not used as a conventional theatre though. For this production, the band were placed on the stage, with the auditorium split in half lengthways. One half given over to audience and the other to the performance space, making it a very long and narrow stage. The left part of this stage being set out with a couple of rows of chairs for the 'contestants', and the right side with a desk and a couple of chairs for the 'judges'. Central was a single mic. Behind, on the wall, pictures and artwork of Primary School children and an American flag. We were in a school hall somewhere in the States (Putnam County), and we were gathered to witness the county finals of that very American competition, a spelling test. (Bee).
Having only just finished a run of the West End musical BETTY BLUE EYES, and with a their current youth production taking a short rest for three days to accommodate, Pick Me Up present She Stoops to Conquer; by one of the most popular eighteenth century English writers, Oliver Goldsmith. Having previously staged a specially commissioned performance for a very special 80th birthday party at the Tom Stoppard Theatre, Pocklington School, the company, led by Mark Hird as Mr Hardcastle, accompanied by Juliet Waters as Mrs. Hardcastle, revive their production for just three performances at the York's Joseph Rowntree Theatre.