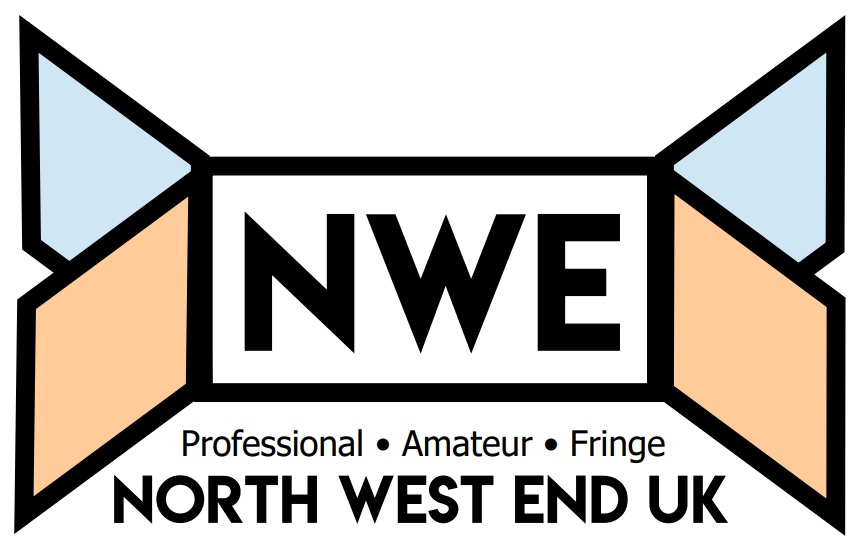 The Nether, by Jennifer Haley, is a disturbing and brutal tale of the world we live in, on and offline. Presented by Falling Doors Theatre, and directed by Sarah Van Parys, assisted by Ben Rivers, the play explores the darkest corners of the human mind and makes you question everything you know about the world.
The Lovely Bones, a novel written in 2002 by Alice Sebold, is a coming of age story narrated by Susie Salmon. Susie narrates the novel from heaven after she is cruelly raped and murdered by her neighbour Mr Harvey who we discover is a serial killer of young girls. The novel has since been turned into a film, directed by Peter Jackson in 2009, and more recently turned into a stage adaption by Bryony Lavery and directed by Melly Still.
STOP! The Play by David Spicer, is a play about a play being rehearsed by a group of actors on the edge of a full blown meltdown. And the crew have dropped straight off the edge.
Peridot Productions' performance, directed by Michael Wolf and Matthew Khan, fully exploits all kinds of ridiculousness, creating a show that is far more realistic that most people involved in theatre would probably care to admit.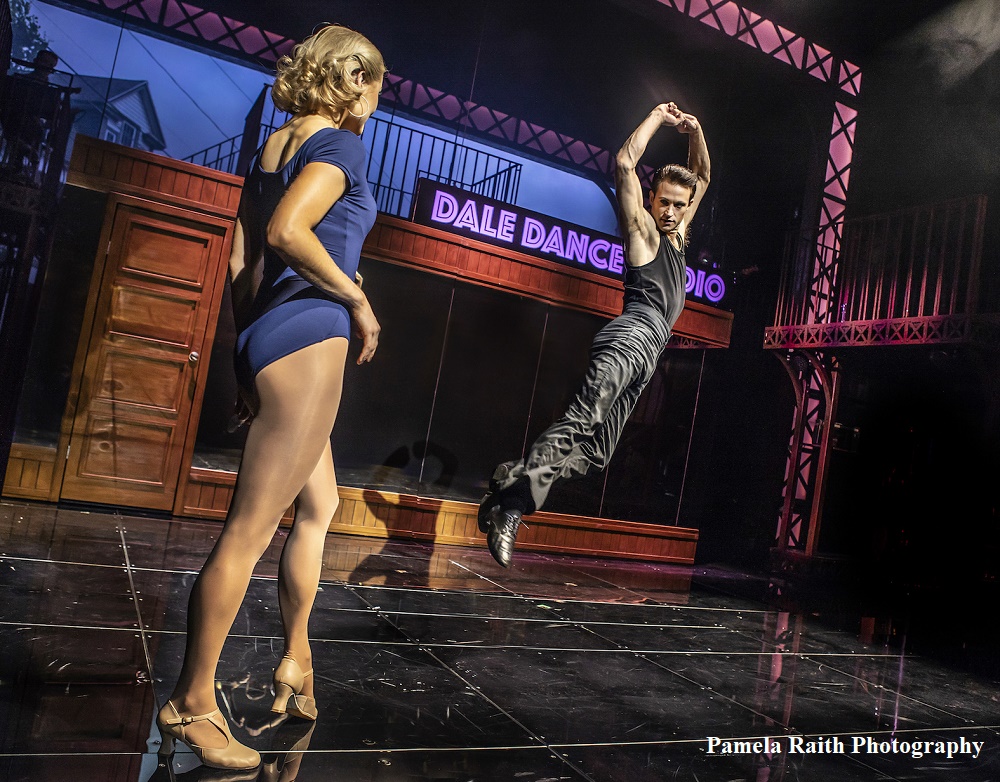 Is it a film? Is it a book? Yes, and no. The inspiration came from Nik Cohn's mythical (literally, apparently) article about the disco scene in 1970s Brooklyn, 'Fever' being le mot juste, capturing Tony Manero's desperate passion. Dead end job, dreadful home life, no wonder he lives for the weekend. OK, all the boxes are somewhat ticked off: posse of mates, pregnant teenager and unrequited love...priest gone AWOL, yet the vivid costumes capture a strong sense of the era. As does the staging, and also place, with massive scaffolding, gantries and steps, pulsating disco centre stage alternating with the hero's dismal home. All enhanced by the backdrop: NYC's bright lights, the Brooklyn Bridge, dingy tenements, and curiously, a row of white houses more reminiscent of Southern mansions.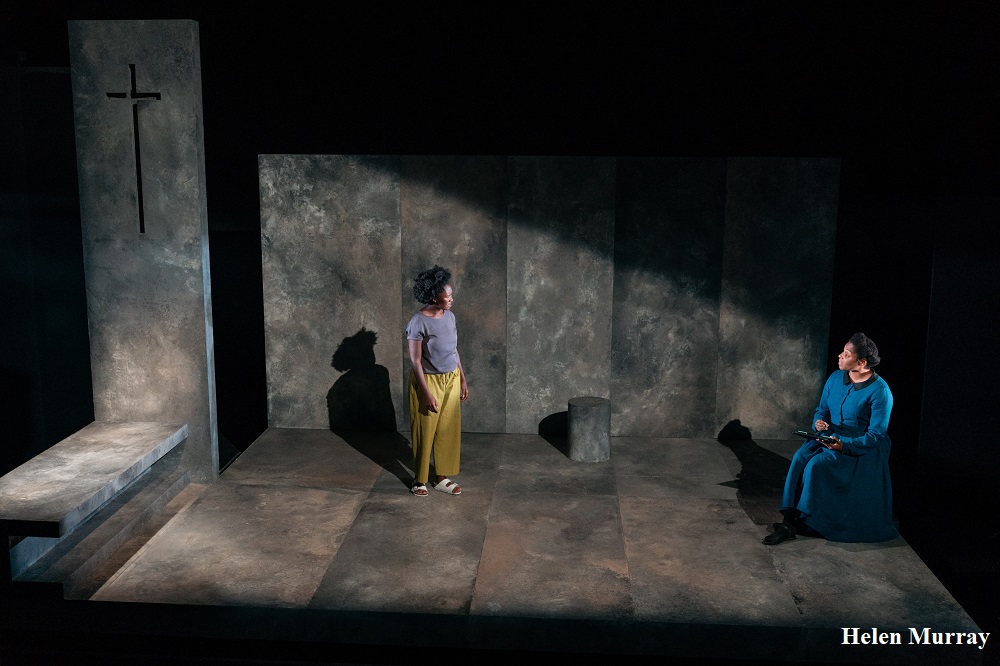 Penelope Skinner's Meek is set in a dystopian near future, in an unnamed fundamentalist country on the fringe of Europe where Biblical values are the order of the day in this co-production between Headlong and Birmingham Repertory Theatre under the direction of Amy Hodge.
In a barren prison cell, we meet Irene (Shvorne Marks) who has been arrested – but not charged – for an unknown crime. Under continuous surveillance, visits from her best friend Anna (Scarlett Brookes) and Gudrun (Amanda Wright), a lawyer who is a cousin of Anna's husband, the facts begin to unravel as quickly as the fiction begins to take place.
Boisterous Theatre Co.'s debut production is a modern adaptation by Maurice Bessman of Bouncers, John Godber's classic 1977 play covering an evening working the doors of a nightclub for four bored doormen and their likely clientele: four young beer swilling lads hoping to get lucky and four excitable teenage girls out for a bit of dancing, drinking, and whatever the eye might fancy, including visits to the hairdressers and fast food vendors, with a live DJ Spykatcha (Shawn John) thrown in for free.
There are countless Beatles copy bands out there revisiting the Beatles collection of music and Let It Be continues this with a celebration of the bands hits. Let It Be had successful runs on both Broadway and the West End and is now touring around the UK. This new tour has been split into two parts with key songs from the Beatles career in the first half and then most interestingly an imagining of what would have been if there was a reunion of the band in 1980 in the second half.
For all the chaotic racket, there's nothing quite like a theatre filled with children, filled with anticipation at seeing a favourite book and beloved characters come to life before their eyes. Unfortunately, this is nothing like it. Maybe they knew something we didn't? For such a huge theatre, the Empire usually appears sold out but a good third of the seats are empty, and during the school holidays. That said, many people will be on a break and it was a fairly sunny day.
The root of poverty is not the lack of money, it is the lack of necessities and money is a trick by the rich to keep the necessities to themselves while forcing the poor to work for them.
This is the lesson in Robert Tressell's classic novel The Ragged Trousered Philanthropists. Adapted for stage by Gerard Fitzpatrick Howkins, Richard Helm and director Paul Strange, Merlin Productions Inc performed this tale of political struggle and a dream of socialism.
Liverpool Empire Youth Theatre present the Tony and Olivier Award-winning musical In The Heights! Following the success of last summer's production of Fame, the incredibly talented cast of performers will bring to the stage Lin-Manuel Miranda's hit Broadway production.
The Heart of Everton's Badge tells the story of Everton and their beloved ground Goodison Park. The play begins with a Radio Merseyside interview outside the Lock- Up to promote the forthcoming move to Bramley Moore Docks. Two passionate Evertonians Jim (Paul Duckworth) and Robbo (John Burns) force their way through the crowds and barricade themselves inside the Lock-Up in a protest against the move.