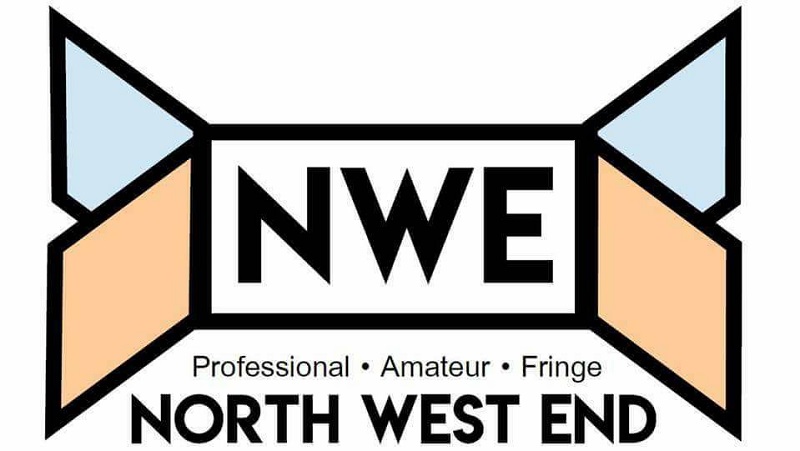 This year's Pantomime at the Theatre Royal Wakefield is Dick Whittington, and I will admit up front it is not one of my favourite festive offerings. However, when you assemble a cast as talented as the Theatre Royal has my mind has most definitely been changed. This is a joyous piece of theatre aimed at children both young and old.
Setting the scene appearing through a puff of smoke Philippa Hog is Fairy Bowbells and with some clever projections tells the tale of Dick Whittington and his journey to London before being interrupted by a rapping (King) rat. John Currivan playing King Rat from start to finish is 'down with the kids' rapping his way through the night as he attempts to cause chaos with the help of his mischief of rats.
Throughout 2015 I have been to see virtually every production the Oldham Coliseum have staged and never have I been failed to be impressed. Now to round the year off I have seen their crowning glory, Mother Goose!
If you were able to look up traditional pantomime in the dictionary, the definition would be Oldham Coliseum. Everything about this show just screams tradition. There are no fancy special effects (apart from a lightsabre perhaps), no "star names" and no multi million pound sets. You have just got plain and simply, talent and good old fashioned theatre complete with a fair splattering of innuendo.
Manchester is one of those great cities that offers a spectrum of opportunities to indulge in festive frolics and a good old pantomime may well be one of the best ways to part-take, not just for the youngsters among us but for all ages. Theatre is, after all, a universal language that enhances expression as a performer and viewer.
With so many theatres across the Greater Manchester county, let alone the North West, we couldn't let the biggest pantomime of the city pass without a mention, or glisten in the spotlight, so here goes…
It is almost that time of the year again, with Christmas just around the corner and Pantomimes ready to take over theatres across the country. Stealing a march on the masses the Theatre Royal in St Helens have chosen to repeat last year's success by producing a show in the schools half term week.
Judging by the almost capacity audience on this Sunday evening this year's offering, The Wizard of Oz seems like a good move. Produced by Regal Entertainment looking around the auditorium and seeing all the flashing toys and excited children, both young and old, you'd believe it was Christmas already.

The festive season is fast approaching and Pantomimes all over the North are beginning rehearsals.  Here at North West End we have dedicated an entire section to this genre of live entertainment which is the first many of us ever saw in a theatre.
If you have a Pantomime you would like us to promote or review and are based in the North of England please get in touch by emailing This email address is being protected from spambots. You need JavaScript enabled to view it.
To help us out if you include the following information when emailing: Show dates, Venue, Times, Website link, Facebook page, Twitter account and a JPEG version of your show poster.  We will then do the rest!
Manchester Opera House today announced that this year's magical family pantomime Cinderella will star national icons Jayne Torvill and Christopher Dean as they make their panto debut as the Fairy Godparents.
Britain's most beloved sporting heroes bring their unique talents to the Opera House for the first time ever and will be wowing audiences with their amazing routines.
Whilst outside the people of Stockport dared to believe Summer had actually began with the sun beating down, inside the magnificent Plaza Theatre there was more of a Christmas feel to the day as the cast of Snow White and the Seven Dwarfs were introduced to the press and invited guests.
Hosted by general manager of The Plaza and dressed for the occasion as The Spirit of the Mirror, Ted Doan began the proceedings by introducing Richard Chandler from Extravaganza Productions. Returning to The Plaza after last year's record breaking production of Cinderella Extravaganza have already extended this year's show by a week due to unprecedented demand.