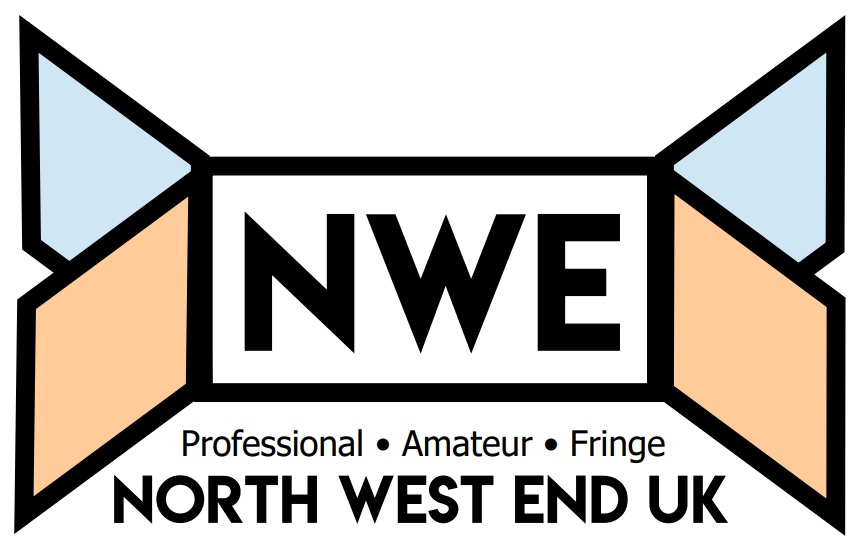 RNCM Youth Perform - part of RNCM Engage - is a group of talented youths between the ages of 13 and 18 who meet once a week and learn from industry professionals, and this evening was the opening night of this year's production, Singin' In The Rain.
Take a group of young Liverpudlian decorators, a half-finished presidential palace, and an illicit nightclub. Throw in an Iraqi dictator and the (first) Gulf War in 1990, and you wouldn't believe it was possible until you discover it is based on the real-life experiences of Dave Thelwell and you are set up for an engaging evening of theatre.
Parade is one of the lesser known musicals and on first reading the synopsis, you would probably put it to the bottom of your "Musicals I Must See" bucket list - I know I did. However, it is a compelling, heart-wrenching story that is very affecting and the memory of it will stay with you for a long time - more so because it is a true story.
The event information advertised the play as starting at 7pm, however it was almost 7.45 before proceedings got underway. Despite this the play got off to a good start with A Ghost from a Perfect Place, written by Philip Ridley, being well suited to the Black Box style of the Kings Arms Theatre Space, with the entire performance taking place in the kitchen of a residence in Bethnal Green in the East end of London.
Eric Chappell's play, The Banana Box, was first performed in 1970 and following a successful West End run, it was adapted to become to the more well-known BAFTA-award winning television series, Rising Damp, starring Leonard Rossiter, Don Warrington, Frances de la Tour, and Richard Beckinsale. This version of Rising Damp was revised by the author in 2013.
Dawson's Academy is a Bolton institution, and, like the title suggests, has been operating for the past 30 years. It's a very large academy, with well over 100 children age 3 and upward training in one or more of the disciplines offered.
The show started with a short video montage of the school's highlights over the years with pictures of those who have gone on into the profession.
After the success of their recent productions of Legally Blonde and Ghost, York Stage Musicals are back at York's Grand Opera House (from 7th April – 15th April) with 80's rock themed musical – Rock of Ages.
The Lyceum Theatre, Oldham hosted an extremely dark psychological study from the 1940's centred around a family in turmoil and a luxury nightie.
Although seemingly farcical, this object, and its connection to Roy Christie's (Nathan Simpson) fiancé Louise (Alison Knowles) becomes a fixation for the protagonist Alicia Christie (Margaret Blaszczok), as we experience a family gripped by bitter rivalries and mistrust. The subject matter certainly did not deter the audience and the theatre was completely full.
The small cast presented the play with great vigour and the pace of the dialogue was swift throughout. The initial scenes with Alicia, Roy, Louise and Thea Christie (Becky Rosenthal) were particularly realistic and flowed beautifully.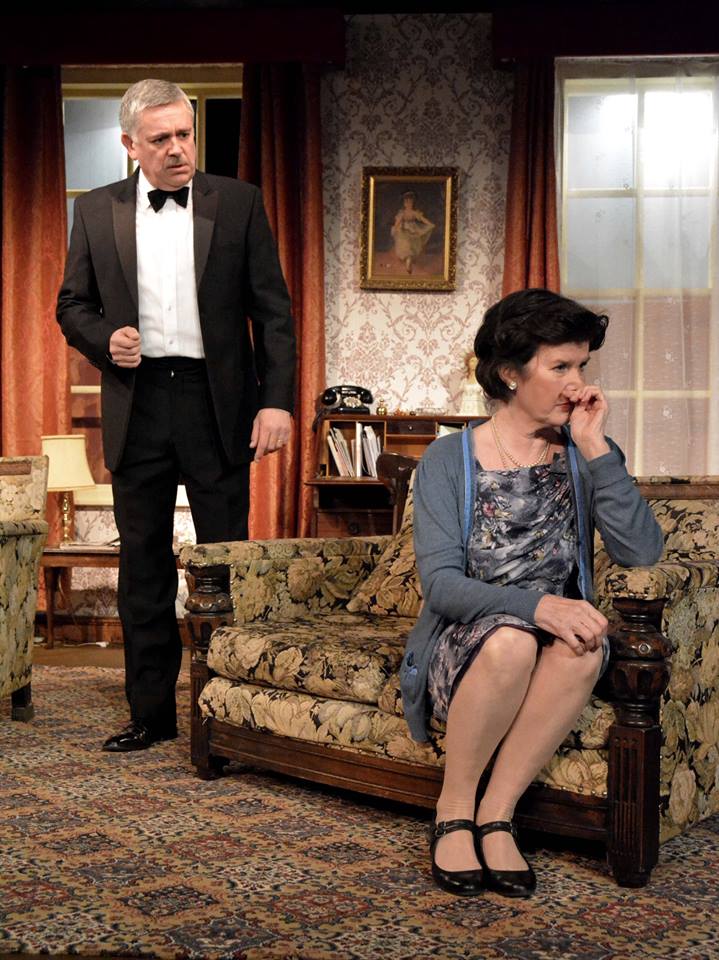 Robert Christie (Phil Clegg) Dr. Bennet Hawkins (Dominic Peberdy) and Nannie (Sue Garlick) balanced the almost sickly sweetness of the rest of the Christie Family in the narrative and really moved the story into its darker reaches. Their input perhaps developed the performance from something we were merely observing to something we had to think about.
Although there were times in the play where the message resonated with a modern audience, I would have to disagree with the advertisement that the play is as compelling as it was 70 years ago; our values have changed somewhat since 1949 and the seriousness of Alicia's situation feels slightly farcical in our modern age. The lighting also contributed to this feeling during the description of events by Alicia and was perhaps a little overdramatic for the circumstances. The lighting did however make a fine contribution to highlighting the passage of time on the impeccably dressed set.
Whilst there were many brilliant moments in this production I felt at times a little more attention could have been played to certain details. One example being the solid brick wall seen as we look through the curtains but is described as a "beautiful and painting-worthy image" or the modern liquor bottles in the cabinet. Considering these small details would really take this production to the next level.
A detail that did strike me was the semantic of flowers throughout, there really was no escaping it! The references to Orchids, symbolizing love, luxury, and strength alongside Sunflowers, a symbol of adoration, loyalty and longevity; combined with the riot of floral on set and statements of rich fertile soil meant it could not be overlooked.
This was an incredibly solid performance from all involved. The audience seemed to enjoy it and the comedic elements began to hit the mark after a little bit of a slow start. Do take the chance to see this "normal, un-happy family" as the run continues until 8th April. http://www.lyceumtheatre.org.uk/
Reviewer: Dave Collins
Reviewed: 4th April 2017
Based on the 1970s TV series (by Eric Chappell) of the same name, Rising Damp is a comedy based on the lives of tenants in seedy landlord Mr. Rigsby's run down bedsits within a Victorian townhouse, in Leeds, West Yorkshire.
Tonight, the Players Youth Theatre took us on a charming journey of nostalgia back to the years of the second World War: rationing, evacuees, Air Raid Wardens and keeping calm and carrying on - with a good old sing song.
Whether, as another audience member stated, you "saw that it was on and had to come and see it", or, like me, have never even seen the Nigel Cole-directed 2010 film starring Sally Hawkins, Bob Hoskins and Rosamund Pike but have heard great things about it - as well as the music - Richard Bean's musical 'Made In Dagenham' is one of those shows that I advise you to go and see at least once.