A Superbly Delivered Classic British Comedy
Written by one of Britain's top comedy writers, BAFTA award winner Eric Chappell, whose extensive list of works, which includes Rising Damp, serves only to set the bar high, it was pleasing to see Players Theatre in Cheadle Hulme respond to this gauntlet by not only reaching the target but exceeding it with this production directed by John Price.
Haywire is a typical Chappell situation comedy about a dysfunctional family, all of whom have their own agendas and flawed personalities, as affairs of the heart abound and moral values collide across three generations of the Firth family with social observations perfectly encapsulated in the jousting wordplay of this eloquently funny piece.
Set in a living room above a book shop, the play centres around married bookseller Alec Firth (Lee McGregor) who is having an affair with his assistant Liz (Charlotte Morgan). Having 'agreed' to his wife Maggie (Barbara Ritchie) going away with her friends for a 'three-capitals, five-days and tulip fields' trip, Alec is now trying to organise a romantic Easter assignation in Spain with Liz under the cover of a trip to Hay-on-Wye for a literature festival so as not to not arouse any suspicions. However, all does not go according to plan as his attempts are seemingly foiled by a series of 'knocks at the door' from demanding family members with his wife initially getting in on the act having bought a puppy which she suggests he looks after whilst she is away.
First to arrive is Phoebe (Margaret Williams) as Alec's mother who has discharged herself from the old people's home who, funnily enough, aren't that keen on having her back. Williams steals the stage repeatedly as a rebellious geriatric who has seen it all before and knows exactly what is going on despite her apparent trials and tribulations. Even when we are presented with her at her lowest ebb, one cannot help but wonder whether it is in fact her scheming rather than her vulnerability which is at play which is much to the credit of Williams' performance.
Next is Alec's son Jamie (Robert McGregor) but far from helping his father's plight he adds to it by turning up with a broken ankle and a post-operative infection. The McGregor's are a real-life 'father and son' and played out their one-to-one scenes with realism and intensity whilst maintaining the comedic elements essential to this play.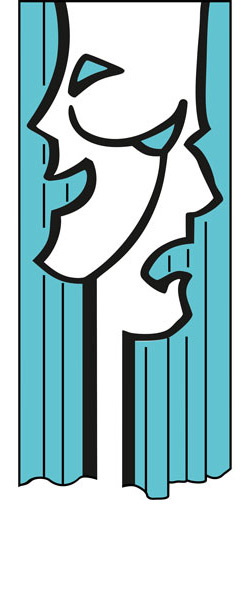 Finally arriving 'not' to save the day for Alec is heavily pregnant daughter Mandy (Sarah Howsam) through whose tale we get to explore a number of moral dilemmas. Whilst the concern thirty years ago, when the play was written, focused on the apparent stigma of being an unmarried mother, which thankfully does not carry into the present day, the writing, and its delivery in this production, is more than good enough to rise above such social mores as it cleverly reinforces the need for us to consider the importance of family values in all their guises as we enjoy the discomfort of Alec earning a well-deserved comeuppance for his devious and disloyal intentions. The irony at the end of the play (no spoilers here!) is superb - you've got to see it to believe it - as Ritchie comes into her own.
Morgan must be noted for her steadfast and brave portrayal of the patient Liz whilst Howsam delights as a 'modern woman' with Chappell's lines still as relevant now as they were then - 'plus ça change, plus c'est la même chose'.
The well-constructed set (Beryl Burnett and The Workshop Team) deserves particular mention for its wonderful attention to detail which includes a first-floor window view to the houses opposite the bookshop. Lights (Will Scriven) and Sound (Rod Lambert) are provided by members of the Players Youth Theatre which can only bode well for their development and appreciation of the wider aspects of theatre.
Eric Chappell started writing full-time In 1973 after his first stage play, The Banana Box, was produced at The Apollo Theatre in London: it became the inspiration for Rising Damp. Chappell has gone on to write more than 200 television comedy scripts and more than 20 stage plays. His work includes The Squirrels, The Bounder, Home to Roost (all of which won PYE TV awards), Only When I Laugh, Duty Free, Singles, Fiddlers Three and Haggard. Further details are available at www.ericchappell.co.uk
Players Theatre was founded in 1924 and established its current venue on Anfield Road, Cheadle Hulme in 1949. Following a number of modifications it was fully refurbished in 1985 in just the thirteen weeks that sat between the close of one season and the start of another. Its widened stage belies the intimacy of its 100+ seat auditorium. It has full disabled facilities including a loop system in the auditorium and a stair-lift to the first floor licensed bar and its accessibility is further extended with directional signage on the wider road network leading off from the nearby M56 and M60. There is one production remaining for this season, Entertaining Angels in May, and a full programme for 2016/17 (September through to May) already announced. Further information is available at www.playersdramatic.co.uk
Haywire plays through to 26th March 2016 with performances starting at 7.45pm. Tickets can be secured by calling 0161 485 7704 or book via the website.
Finally I must extend my thanks to Krysy Jorgensson for her hospitality on behalf of Players Theatre which included a guided tour of the venue and back of house areas prior to this opening night performance.
Reviewer: Mark Davoren
Reviewed: 19th March 2016