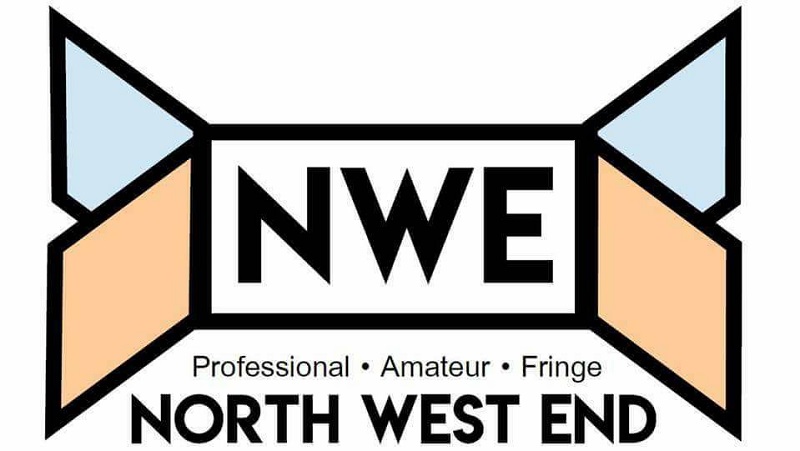 Character Comedy In A Class Of Its Own
John Shuttleworth hits the road following appearances on Celebrity Antiques Roadshow and the second series of Radio 4's John Shuttleworth's Music for his farewell tour – well his latest one anyway. A recent health scare (athlete's foot apparently) along with the demise of so many entertainers during 2016 has forced the Sheffield singer/songwriter to focus on his own mortality and the many things he needs to do before his inevitable move into a hospice. Can sole agent, Ken Worthington, pull out the stops to give John a final soiree? Whilst this unravels, or not, in the background, John turns his considerable mind to issues of the day as he contemplates amongst other things a trip to Morrisons, the demise of soap, and mingling with mourners before his attention turns to the excitement of sucking his first ever mint and the loss of so many favoured sweet brands.
This evening was my first visit to one of Manchester's main comedy venues, Frog and Bucket, for their Friday Night Barrel of Laughs. Unsure what to expect, I was immediately put at ease by the welcoming atmosphere and strapped myself in for a night of stand-up.
Providing the laughs tonight; The Comedy Store's Thursday Night Live. A comedy institution for Manchester, the concept is simple, have a laugh, a drink, a pizza and a good time.
The regular weekly show kicked off a little later than usual with our compere for the evening; Paul Thorne, a veteran regular here at the Comedy Store and has travelled the globe with his branding of comedy and as such he knows just how to warm up a Manchester audience and is fantastic at the heckle put down and general musing with the audience. I had the fortune of being sat on the front row and it was inevitable really that I was asking for trouble, and sure enough; Paul was very funny with it and it was always light hearted, always fun, I'm a German Robot Wars Contestant if anyone was wondering.
I was very excited to witness "the biggest car crash in comedy" on a night where 'comedians' are plucked from the street and dared to entertain the crowd for up to five minutes.
The night was hosted by Mick Ferry who explained the rules: Acts have a maximum of five minutes to entertain the crowd BUT can be heckled off stage if they receive three red cards. Mick also acted as an impartial judge who could "gong-off" anyone presenting racist/sexist/stolen/inappropriate material.
Braving the sub-zero temperatures in Manchester and decided the perfect cure for those January blues must be laughter, after all; they say laughter is the best medicine and I've come to the Frog & Bucket Comedy Club, a Manchester institution to warm my cockles and have a good old fashioned giggle.
On entering the club, your shown to your table and it's a very relaxed atmosphere, it's best described as a pub with comedians, so it's on the comedians to deliver a stand out show to cut through the distractions. It's the Thursday Night Live show with five comedians entertaining us over the course of the evening, so let's get down to the laughs.
Christmas is over and instead of veg-ing on the couch with re-runs on Dave, 70 people ventured down to the Hogs Head to hear a night of comedy and laugh the winter blues away. The venue was hosting its first ever comedy night and the room was a great size with many extra chairs added to accommodate the larger than anticipated crowd.
Now in her 40th year of living in the UK following her father's exile from Iran, 'Oh My Country! From Morris Dancing to Morrissey' is Shappi Khorsandi's love letter to her adopted homeland.
England and what it means to be English forms the core of her material for this show. Khorsandi is quick to acknowledge her own unabashed patriotism whilst simultaneously unpicking the problematic nature of such a concept, from the origins of Morris dancing, to Queen Elizabeth's ancestry, the irony of having French words emblazoned on the front of the British passport, and a pithy putdown on the Englishness of tea.
Justin Moorhouse self-proclaimed Comedian. Actor. Dog Walker. Parent. Sometimes on the telly, never on your Drive. Has own teeth and is left handed: Veggie.
Mancunian comedian Justin Moorhouse dominated the stage at the Lowry theatre tonight, as part of his UK tour latest stand-up show 'People and Feelings'.
It's a cold December night and I've come to the Lowry to warm my cockles with some comedy; comedy in the form of the rather absurd Paul Foot.
Foot has won many Comedy accolades including BBC new comedy award among the collection so I'm expecting good things.
It has been quite a while since I last visited Manchester's premier stand-up comedy venue, and tonight it was absolutely heaving with corporate parties celebrating Christmas just a little early! It was therefore a rather rowdy, but pleasant atmosphere.
There were two performances this evening, and I opted for the earlier of the two starting at 7pm. And this evening we were treated to 4 comedians, two either side of a short interval, and the whole evening was compered an overseen by veteran comedian Ian Stone. I have seen him on TV, and heard him on radio, and now I was watching him live; and his relaxed, easy-going nature and self-depreciating style instantly appealed. Moreover his jokes were actually funnier than most of the jokes the whole evening, which I am sure shouldn't have really been the case, but no matter; if he could only have refrained from swearing so much, he would have been catapulted into my list of favourite comedians. [and it's a fairly short list!]
Under the Influence marks Tiernan's return to the Lowry. Tommy Tiernan is a comedian who you never accuse of being bland. There is always a sense of mischief about him. At the Lowry he was in fine form doing his animal impressions and telling tales about his family. He also made light work of some audience interruption, saying that's why the Jeremy Kyle Show is filmed in Salford.