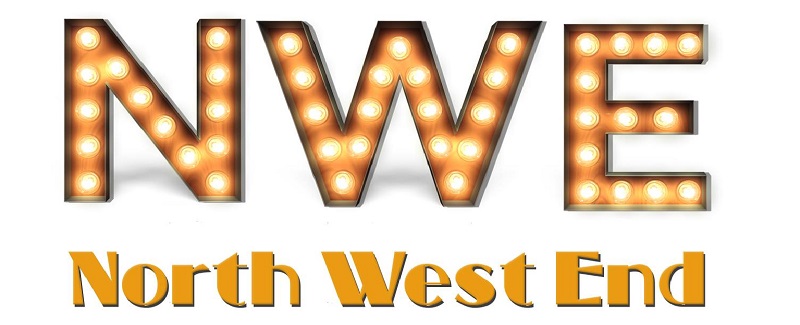 Ever become tired of the same work routine, the office grind, well I think I've just found the perfect remedy for those working grumbles, in the form of the light hearted office based '9 to 5 The Musical' currently at Stockport Plaza.
Superb Production of a Sharply Observant Comedy
Oliver Goldsmith's enduring social comedy from 1773 displays a strangely modern relevance with its sharp observations on money, class, and sexual hypocrisy, as well as exploring the insecurities of the male psyche. Whilst Goldsmith's own life was plagued by debt, deadlines, and disaster, this play, apparently based on an actual event, is one of great pleasure where affection, good humour, and romance prevail. It is one of my favourite plays.
GAPA - The Garrick Academy Of Performing Arts - presented this evening the one hour long shortened junior version of Stephen Sondheim's excellent Musical, Into The Woods. The GAPA is split into different groups according to age, and it was the oldest age range this evening 15 - 18. The younger ones are performing a specially written show, Babes In The Wood.
It has been a mere 34 years since Dukinfield Amateur Operatic and Dramatic Society (DAODS) produced a play, and an even more unbelievable 46 years since they have performed in Dukinfield itself. Tonight, these sizable figures were eliminated as Sailor Beware started what I hope is the resurrection of an annual event.
Well I'll go to the foot of our stairs! Tonight's production of 'Hobson's Choice' by the Player's Theatre, Cheadle Hulme is proper good, proper northern and by gum, it's a right barrel of laughs!
The play has apparently been performed somewhere in the world almost every week in the one hundred years since it was written by Harold Brighouse. It's not difficult to understand why it's so popular.
Once again I find myself going to see a Musical somewhat uncertain that it will be my cup of tea. I have only previously ever seen snippets of the full version of this Musical before, and I have been less than impressed. A world in which puppets and humans interact; where some puppets are human and some are monsters, and yet all live happily together in a very Sesame Street sort of way?! It all sounded too infantile, ridiculous, and dare I say too American for my tastes.
The rarely performed but incredibly hauntingly beautiful Musical, The Secret Garden, based on the Frances Hodgson Barnett novel of the same name, is the latest offering from those talented folk over at Altrincham Garrick.
It is always a pleasure to attend a production performed by aspirational young people who will one day seek to progress through the industry. It is an equal honour to be invited to preview a show with such strong story as #YOLO by Matthew Bulgo, with a well-recognised group such as CYGNETS, as part of the National Theatre's Connections Festival 2017.
The Kindertransport (German for "children's transport") A play by Diane Samuels, which examines the life, during the second world war and afterwards, of a child called Eva Schlesinger, who was one of the many children to be given safe passage from Germany to England to escape the Holocaust. Though fictitious, it's based upon real stories.
Sheffield based theatre group Splinters, formed in 1989 to bring the very best of Sheffield's young theatrical talent together, ranging from age 14-30. The group recently celebrated their 25th Anniversary and decided to invite ex members to take part in their production of RENT, under the name of Splinters25, which was performed at the Crucible Theatre studio in Sheffield's city centre & was a major success. This gave the Company the urge to give older ex-members another chance to take part in another huge musical. Fancying something with a bit more of an edge and not your normal run of the mill musical, they decided on the hit musical ROCK OF AGES.
After seeing Manchester Musical Youth's production of "Les Misérables" last year, I was so impressed and awe struck, I chose not to see it in the West End earlier this year because as far as I was concerned, I'd seen the best production of it that I could ever see.
So...I was a little bit dubious about seeing "Legally Blonde" (having purposely avoided the film and the stage version) as, well, let's face it - it's about a blonde girl who shrieks a lot and there's a lot of pink in it. Yet again MMY shoot down my preconceptions and completely knock it out of the park!
You are here:  

Amateur Reviews