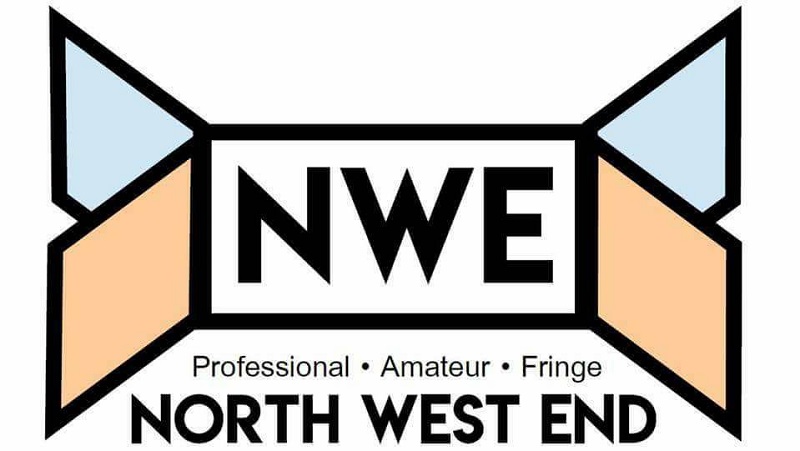 Two of the most powerful women of British history are undoubtedly Queen Elizabeth II and the former prime minister; Margret Thatcher, with both women being very opinionated, strong characters; I could only imagine what their weekly meetings were like during Thatcher's term as prime minister. Imagine that is until I attended the latest production at the Altrincham Garrick Playhouse; Handbagged by Moira Buffini.
My last visit to NK Theatre Arts was way back in April last year to see their sensational production of Jesus Christ Superstar. Sadly, until tonight my diary has clashed with their subsequent t productions, however tonight I returned to see this talented group present "A Night on The West End". If you love musical theatre, then this was the show for you.
Thingwall Players present Stephen Briggs adaptation of Terry Pratchett's Going Postal.
This is the first outing for the newly relaunched Thingwall Players, formally the Music & Drama Club. The company has a great pedigree, being founded in 1949 and the cast tonight were very impressive.
A Comedy Of Manners Turns Murder Mystery In This Brilliant Adaptation
You have a feeling it's going to be a great evening when you are greeted with a smile and a 'welcome back' at the entrance foyer and this proved to be particularly true of this Carlton Players production, ably directed by Elaine Louise Stewart.
A Knockout Evening of Musical Entertainment
Wow.
I don't know where to start with this review and I certainly didn't want the show to end.
Let's start with the talented Cast & Chorus that made this musical revue of almost fifty numbers from nearly as many shows such a resounding success:
We've seen in the new year, the Christmas left overs are well and truly gone, apart from maybe the occasional Mini-Bounty from the celebration tin which has been thrown behind the sofa but yet I'm at Panto! No, I've not developed a time machine or recently purchased a Delorean, Instead I'm at Z Arts Theatre in Hulme for 13-Performing Arts School's performance of 'Cinderella Needs a Fella' and I was left in awe at the talent I witnessed on stage.
It is not always necessary to travel into the city to get you fill of theatre and live drama, we are very lucky to live in a region with fantastic theatres dotted around in the suburbs here, there and everywhere and one such gem is the Garrick Theatre in Altrincham and I was lucky enough to catch their performance of Gaslight by Patrick Hamilton.
Gaslight is a gripping melodrama set in 1897 and tells the tale of Mr Manningham who is deceiving his wife into believing she is going insane.
An Imaginative Theatrical Treat for Youngsters and the Young at Heart
This adaptation by David Wood of a classic tale, under the direction of Rosetta Parker, starts in true Roald Dahl style at the end of the story as from within the audience we are greeted by a Tour Guide (Ruth Proffitt) bringing a party of tourists (the ensemble - Millie Garrett; Alice Evans-Gray; Sarah Evans-Gray; Danni Gore; Ben Martindale; Jenny Martindale; Sophie Martindale; Sarah Reeves, Pippa Rushton; Eleanor Webster; Madeleine Webster) to see a major attraction in Central Park, New York: a giant peach stone in which resides James (Beth Cragg), the musical Old Green Grasshopper (Neil Cragg), the resourceful Miss Spider (Jo Webster), the proud Centipede (David Parker), the ever-French Ladybird (Alison Mawdsley) and the very depressed Earthworm (Niamh Dowd) and we launch into the first musical number of the evening with superb choreography from Jo Webster.
I have thought long and hard about this and have come to the conclusion that sometimes being a reviewer can be difficult, especially when visiting a wonderful little theatre such as the Players Theatre, Cheadle Hulme to review the youth players in their current production of Wind In The Willows and coming away disappointed. The hospitality of everyone at this theatre only makes it more difficult to write any negative comments but I hope they will be taken as intended as constructive and from someone as a member of the audience with no connection to any of the actors or production team. I can almost hear the booing at me now (it is panto season!) but maybe my expectations were too high after hearing that this was an award winning team. Now it's not all doom and gloom so please read on, there is great potential amongst the young cast and given the age range from 8 to 17 it is wonderful that they are involved in performing in theatre and the last thing I want to do is to discourage anyone.
Well if I had a pair of ruby red slippers, I'd click my heels together three times and wish to be back in Z-Arts on the opening night of MYT's production of The Wizard of Oz.
This is an enchanting, funny and heart-warming production, performed to the optimum level of professionalism by an unbelievably talented company. Seriously – if you don't go and see this show before it finishes on Saturday 17th December, you will have missed something absolutely wonderful.
The fact that "it is inspiring to have so many talented young people in the region" may seem a cliche but when you have the pleasure to know lots of them and get the chance to see a collection of them, from different groups, in the same show, it makes for a real honour and night of true pride.
You are here:  

Amateur Reviews