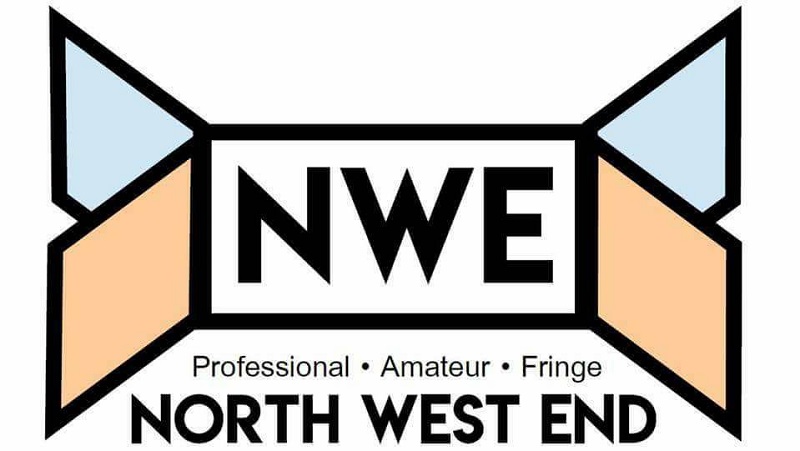 This evening I got to witness a moment in history. The first amateur company to perform a full musical on the main stage at the Chester Storyhouse theatre. Chester Operatic Society presents Singin' in the Rain, the well known "Golden Age" musical, made even more famous by the 1952 film starring Gene Kelly, Donald O'Connor and Debbie Reynolds.
Brassed Off is the latest undertaking of the Centenary Theatre Company and having seen several previous productions from this company I was very much looking forward to how they tackled this emotive story based in the small Yorkshire mining town of Grimley.
"Stepping Out", described as 'a new gay play' has been written and directed by Will Cooper and is the latest production from 'The Grin Theatre'. Having reviewed this company before, I was delighted to return to see something different from the warm and wonderful 'Grin Theatre'.
'In The Heights' (the 'Heights' being the Washington Heights neighbourhood, New York) is a relatively new musical but it's had a big impact, been very well received and has won three Olivier awards. Written by Lin-Manuel Miranda, it tells the story of a neighbourhood struggling with gentrification, resulting in the locals and their businesses being forced to close up and move on as they can't afford to stay.
The Ladykillers started life as a 1955 film made by Ealing Studios and directed by Alexander Mackendrick. At the time of its original release, it boasted and all-star cast including Alec Guinness and Cecil Parker and the 2004 Cohen Brother's American remake starred none other than Tom Hanks. In 2011 TV writer Graham Linehan (known for sitcoms such as Father Ted and the IT Crowd) adapted the film into a comic play which premiered at the Liverpool Playhouse.
Picture the scene: a remote Lake District hotel, a roaring log fire, a spooky wind blowing outside...all the ingredients for the perfect setting for a bit of murder on a Monday night.
As I left The Epstein Theatre in Liverpool, I felt completely privileged to have witnessed something as spectacular as The Heath Performing Arts Academy's 'Les Misérables', in association with LIPA 4:19. It's no mean feat for a young company (cast age range from eight to eighteen years old) to take on a musical of this magnitude, dealing with difficult adult themes and the highly complex music score however these youth went one better as they delivered an outstanding production filled with strong conviction, passion and never-ending talent.
The Centenary Theatre Company hosted another fantastic show at the stunning Brindley Theatre in Runcorn.
White Christmas stage show is based on the paramount picture film and consists of all the qualities a festive tale requires with oodles of joy and goodwill.
Following the success of last years "Made In Dagenham" and 2015's "Legally Blonde", STOS Theatre Company are back at Sheffield's Lyceum Theatre with the well-loved 1956 Broadway musical, "My Fair Lady".
We've all heard of the Brothers Grimm who penned many a dark tale but tonight was all about the hard work of two Rainhill ladies – Samantha Moores and Claire Jones – who jointly direct and choreograph this delightful series of vignettes whilst at the same time bringing together the three strands of RMTC Youth – Infant, Junior, and Senior - into one seamless production. Oh, and on the subject of seams, when this pair aren't busy they make the costumes as well!
This clever PG Wodehouse tribute reproduces the manners of the Edwardian English upper classes, while cunningly sending them up, in a play written by David and Robert Goodale, and largely drawn from the 1938 novel The Code of the Woosters, which whilst set in Totleigh-in-the-Wold and London of the 1920's, delivers significant barbs at right-wing extremism in what turned out to be the year before war broke out for real.
You are here:  

Amateur Reviews