It seems odd these days when Hamlet is played by a man but director Amy Leach has gone one step further creating an unashamed Princess of Denmark.
She's changed the pronouns so it is a woman playing a woman, but the really interesting twist is casting this epic role as a young Princess, and it works perfectly. It has never made much sense to have a fortysomething - usually male - luvvie playing a grief stricken student being outmanoeuvred in a weak and ruthless court.
Leach has guided the Playhouse's in-house ensemble through this stripped down version, and her regular collaborator Tessa Parr absolutely rises to the challenge of this big task as the Princess forced to bite back her grief over her father's death driving her towards madness that is deftly handled by this rising star.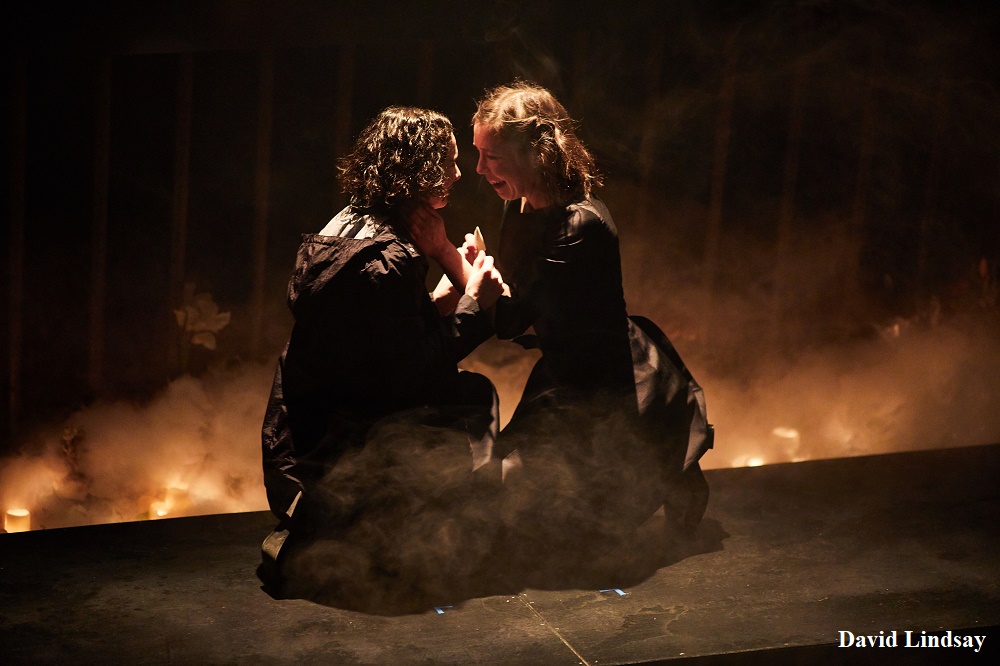 Parr tackles the big soliloquies with great technique and passion, including the iconic 'to be, or not to be' which always seems weighed down by the generations of greats who have delivered those lines, but she makes it her own.
Playing Hamlet as a woman gives her relationship with the conflicted Ophelia a fresh, modern feel, and Parr's intense interplay with ensemble newcomer Simona Bitmate is touching and wounding.
In a cast with only a couple of weak links, old hand Susan Twist is another bending gender and her oily Polonius has a hint of Wormtongue about it. A rock solid Joe Alessi gets under the skin of the murderous Claudius who unleashes much of the madness trying to assert some control over an increasingly unstable Princess.
Fight Director Kate Waters choreographs a brutal duel between Hamlet and the raging Laertes, and as the body count rapidly rises has a touch of Tarantino about it.
Another regular Leach muse Hayley Grindle has crafted a bleak set that alludes not only to the wilds of Scandinavia but the coldness at the heart of this court of vipers, which is complimented by Joshua Carr's bleak lighting.
Leach has taken something so familiar and given it a clever new spin that will speak to a new audience, but this is probably not one for the traditionalists. Ironically a true visionary like The Bard would no doubt have approved and there is something really splendid in the heart of Denmark.
Hamlet at is Leeds Playhouse until Saturday 30th March. To book www.leedsplayhouse.co.uk or 0113 2137700.
Reviewer: Paul Clarke
Reviewed: 5th March 2019
North West End Rating: ★★★★