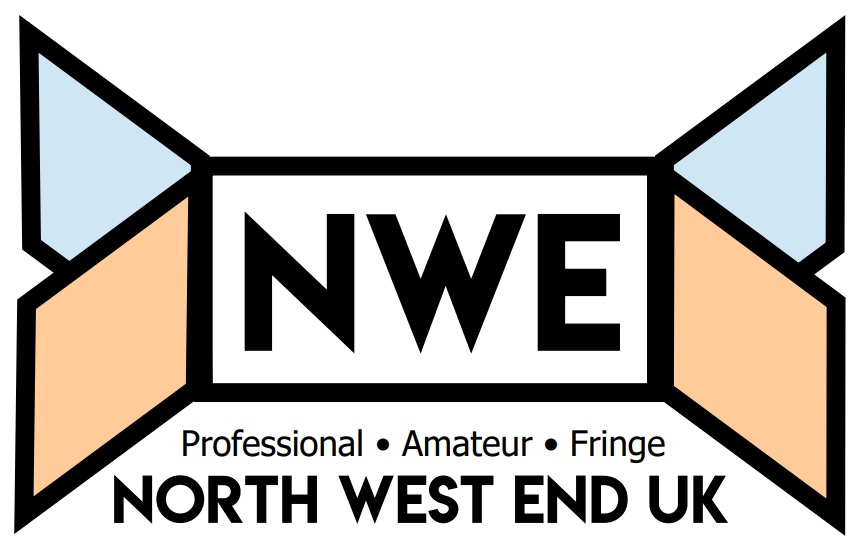 "Waiting Room" is a one man, one act play written by David Coggins. The poster promoting it was a very artistic photograph of (presumably) Piccadilly Station which drew my interest immediately.
As we entered the auditorium at The King's Arms, the actor (Sam Grogan) was already on stage, sitting on a bench, hands on knees, looking deep in thought. The backing noise was suggestive of a station.
Last night, Unlimited Theatre spent nearly an hour exploring the process of death onstage, and it was, at the same time, both everything and nothing like I expected.
Am I Dead Yet?, created and performed by Jon Spooner and Chris Thorpe, is an examination of the process of death, how people can be brought back from the dead, and what should even count as death in an age where science and machines can perform incredible miracles.
This may be impossible to believe but up until tonight I had never read or seen a production of Pride and Prejudice. This is probably largely due to the fact that I didn't go to school in the UK. So I was probably one of the few audience members with no previous conception of the story, or what was going to happen.
Picture the scene. What seems like thousands upon thousands of screaming children waiting with eager anticipation for their idols to come on stage, you could be forgiven for thinking you were at Take That concert circa 1994. In reality it's the 9th October 2016 and we are in the Lyric Theatre in Salford's The Lowry and the noise and excitement makes it difficult to believe that the capacity is only 1730. That's 1730 extremely excited people waiting to Daniel Middleton.
Dancing and theatre are two of my favourite things and tonight I had the pleasure of watching the Alvin Ailey American Dance Theater Company which successfully combined both.
The Alvin Ailey dance company was formed in 1958 by choreographer, Alvin Ailey and changed the perception of African-American dance. The company has performed in 71 countries to 25 million people.
Set in the 1960s, 'Be My Baby' tells the story of a group of girls in a mother and baby convent. Back then a woman's reputation would be ruined if she were to have a baby outside wedlock. So the girls were whisked away to the convent to hide their pregnancy from the outside world. The story focuses on four different girls and how they come to terms with their pregnancy and realising that they will soon have to give the baby away.
As part of Rambert's 90th anniversary celebrations (they are Britain's oldest dance company, founded in 1926 by Marie Rambert), the company returned to The Lowry for another The Future event, the first having premiered last year. The Future was an eclectic mix of new dance work from up-and-coming choreographers, working with either their own or Rambert's dancers.
This production gave out some very confusing messages, and I left feeling underwhelmed by the whole experience. Allow me to start at the beginning. Nelson Mandela, hero of the black South African people, freedom fighter and legend. We all have heard of him right? And you would have thought that if any company could do his life history justice it would be a company from his own country, in this case Cape Town Opera Company. One of the problems here was that the parts of Mandela's life which the company chose to highlight were not the ones which have gone down in history, not the ones we all remember… save a couple of iconic images of him speaking at rallies and the speech he gave upon his release from prison. To obfuscate this further, then over the course of the opera we were given three different Mandela's (one for each act) and two different Winnies. It all got a bit confusing and unnecessary. I really didn't understand the need for this at all.
So just where do you start when writing a review after experiencing one of the most bizarre and surreal acts you have ever seen performed? Ideally my review should start with the show name and end with my name, with no content, as it really rendered me speechless! For the first time I did not make notes, even that was too difficult to do as my brain tried to unravel what my eyes were seeing. Pinching myself to make sure I wasn't dreaming I spent just over an hour watching and trying to make sense of what was taking place in front of me and came to the conclusion there is just no point in trying to analyse this weird and wonderful, creative choreographed chaos!
Is it just me or is everyone suffering from too much Shakespeare and Shakespeare-related theatre? Celebrating the life and commemorating the death of arguably England's greatest dramatist is indeed a noble and worthy cause, and it is quite incredible just how many companies have jumped on this particular bandwagon this year. However, I had, until now, yet to see a ballet company's take on the Bard.
An intimate staging in the round at St Mary's Park in Eccles was the setting for this production written by Katie Douglas in the Roundabout pop-up Auditorium. This was a joint production from Paines Plough and Half Moon. Prior to the show the actors chat with audience members and practice high fives.