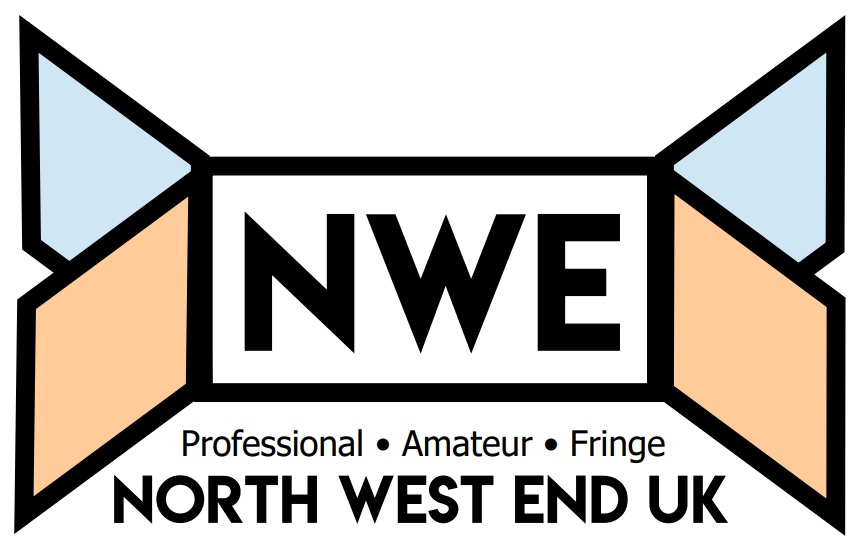 As one approached the theatre this evening the throbbing repeated sound of a drum beat was heard, and as I got closer I was able to watch two Chinese Dragons dancing to a Chinese drum rhythm outside the theatre welcoming guests and entertaining passers-by. This was delightful and so unexpected, but a wonderful idea and really put one in the right frame of mind.
Celebrating their second Young Carers Day, Salford Young Carers joined with The Lowry to produce two pieces. The first, 'Behind Closed Doors' was devised and performed by young carers from Salford Young Carers and young people from Gorse Hill Studios in Trafford, alongside creative practitioners from Stone Group. 'Behind Closed Doors' was a prelude to 'Who Cares?' which was performed by professional actors and created by LUNG theatre company. These two pieces were made possible by the Lowry Christmas Appeal 2015.
Jamie Raven was the runner up on the 2015 series of ITV's Britain's Got Talent, however with most runners up on these types of show, he seems to be profiting more from this than that of the ultimate winner. Having played a season in the West End headlining "The Illusionists" the world at the moment seems to be his oyster.
Today at the Lowry the French theatre company Compagnie Animation brought to the stage the superb children's production: Silver Moon.
Creating an international, visual, language of theatre, the French based company Compagnie Animotion have been making physical theatre for Deaf and hearing audiences since 2005, and encourage social change and inclusivity through their work.
I like Shakespeare. I also particularly like Macbeth. I have seen numerous versions of the play, some excellent, some less so, but all featuring significant sized casts, sets, props and all the usual "gumpf" that goes with a production. So, to say that I was a little dubious about a three handed production of this play to be performed in one act inside an hour.
Preventative and early cancer screening is an incredible and life-saving science which is helping to save and dramatically improve lives across the world. Along with mammograms, cervical smears, and other tests, geneticists can now test a sample of blood for genetic mutations which may dramatically increase chances of developing breast or ovarian cancer, giving patients the ability to arm themselves against all possibilities. Some choose to take preventative surgery, a measure made famous recently by Angelina Jolie.
What makes Andrew Bovell's play unusual is that it is the result of a collaboration between the State Theatre Company of South Australia and the movement-inspired Frantic Assembly. Recast with British actors since its May 2016 Adelaide premiere, it is beautifully staged and is has been touring the UK since early October. Tonight at the Lowry Quays Theatre the auditorium was bursting at the seams mainly with teenagers on what seemed to be school trips. Giving rise to concerns the production would be constantly distracted by noisy fidgeting teenagers. How wrong I was! This production was so engaging and powerful for the whole two and a half hours you could have heard a pin drop in the auditorium, as the audience was catapulted through an emotional rollercoaster, where we laughed, gasped and cried.
Grayson Perry CBE is a man…
An award winning Bafta and Turner Prize winning artist (2003), who's most recognisable works are in classically shaped ceramics, decorated in bright colours and adorned with figures and text. His works across other media include textiles and photography.
It never fails to amaze me and, to a large extent, impress me that certain shows carrying a centrally gay theme or message seem to attract something more than merely an audience which includes, as you might expect, a large proportion of gay people. Indeed that might be expected but I often feel when visiting these shows that there is something more than that. There often seems to be a loyal following and an air of support from such audiences which you wouldn't get at a production of Hamlet. Those of you familiar with a certain Manchester based fringe company might understand what it is I am waffling on about so hopefully you'll understand that the same positive atmosphere pervaded last night's audience of Park Theatre's national tour of Boys in the Band at Lowry's Quays Theatre.
Circa Tsuica is the musical offspring of the French group Cheptal Aleikoum who met over ten years ago at the Centre National des Arts du Circue in France and when not touring, live together in a small community in Saint Agil, in the West of France. Opus 7 is the creation of Circa Tsuica and produced by Cheptal Aleikoum and features seven performers tonight, Franck Bodin, Maxime Mestre, Tom Neal, Oliver Pasquet, Matthias Renau, Lola Renard and Camille Secheppet.
There have been many a stage version of The Wind in the Willows over the years but this current incarnation currently playing at the Lowry is probably the biggest and most spectacular to date. It would appear no expense has been spared on this production which has dreams of heading to the West End.