Britain's Chinese community is the longest standing in Europe and a new touring production of the site specific From Shore to Shore will showcase the cream of their acting talent.
Led by TV and film veteran Ozzie Yue the seven strong cast will visit Chinese restaurants around the country to tell the story of three very different people, Cheung Wing, Mei Lan and Yi Di, who come to these shores from the other side of the world to build lives for themselves. From Shore to Shore will be directed by Yellow Earth founder and former Artistic Director David K S Tse who came to this country as a child.
"It is a universal story about people who have moved from one place to another," says David. "Our three main characters, one was born in China, moved to Hong Kong and then arrived in the UK. Another was born in the UK, was sent to Hong Kong as a baby to be brought up by her grandmother and then came back as a child growing up in the UK.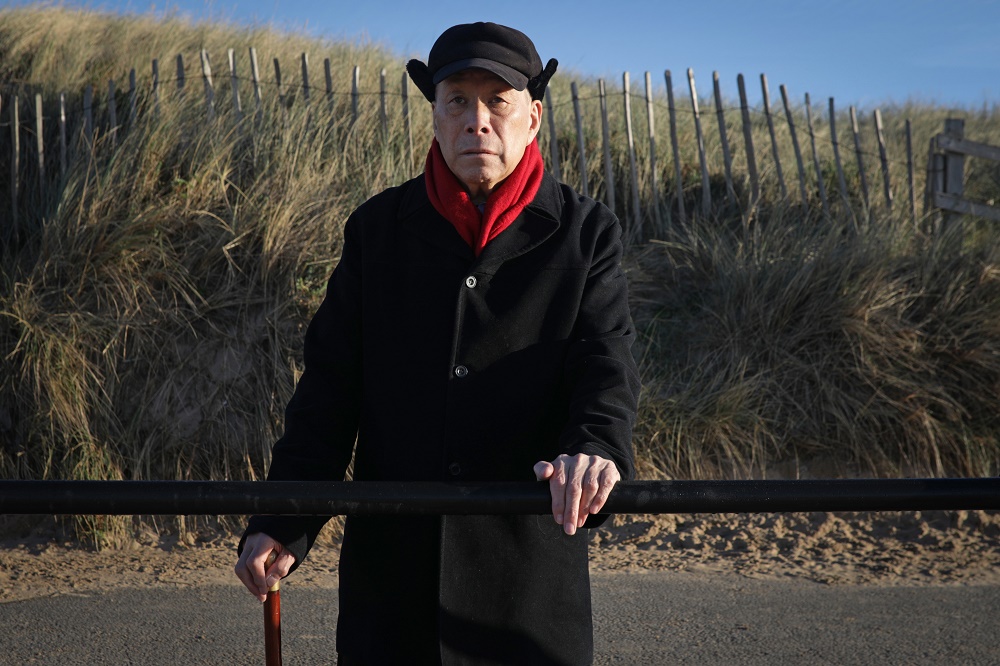 "The youngest character is born in China and comes over as a PhD student, so it is about the different life journeys people make, and the reasons why they might move. It's not just relevant to these three particular Chinese characters, it is relevant to any British person who was born in a small town and moved to the big city as it is about the journeys people make in a search for home."
So where did these three stories trying to tell the rich history and influence on UK culture of the British Chinese experience come from?
"The writer Mary Cooper and the associate writer interviewed the British Chinese community in Leeds and Yorkshire for more than two years, so after conducting all these interviews they then distilled all the various stories creating these three composite characters. The stories have been drawn from oral history, but it is a work of fiction."
As David points out the first recorded Chinese visitor to these shores was a Christian covert Michael Sheng Fu-Tsung, who visited the court of King James II in 1682, and the monarch was so delighted to meet him he commissioned a portrait, which is part of the Queen's Royal Collection. Many people will be unaware that the nearly half a million British Chinese are the third biggest BAME community in this country, and Liverpool is said to have been home to the first Chinatown in Europe.
"The population is scattered all over the UK and they came in much larger numbers from the beginning of the twentieth century, and in the middle of the last century there was a lot more migration from the new territories in Hong Kong.
"In the sixties and seventies a lot of those people came to work in catering to set up set up Chinese restaurants and takeaways, but they all went to towns rather than cities where there was less competition. You would either go to the big cities to work, or you would go these small market towns so you could develop a successful business."
This is also a very personal piece of work for David as his much of own family's history is being retold through the three composite migrant stories in From Shore to Shore.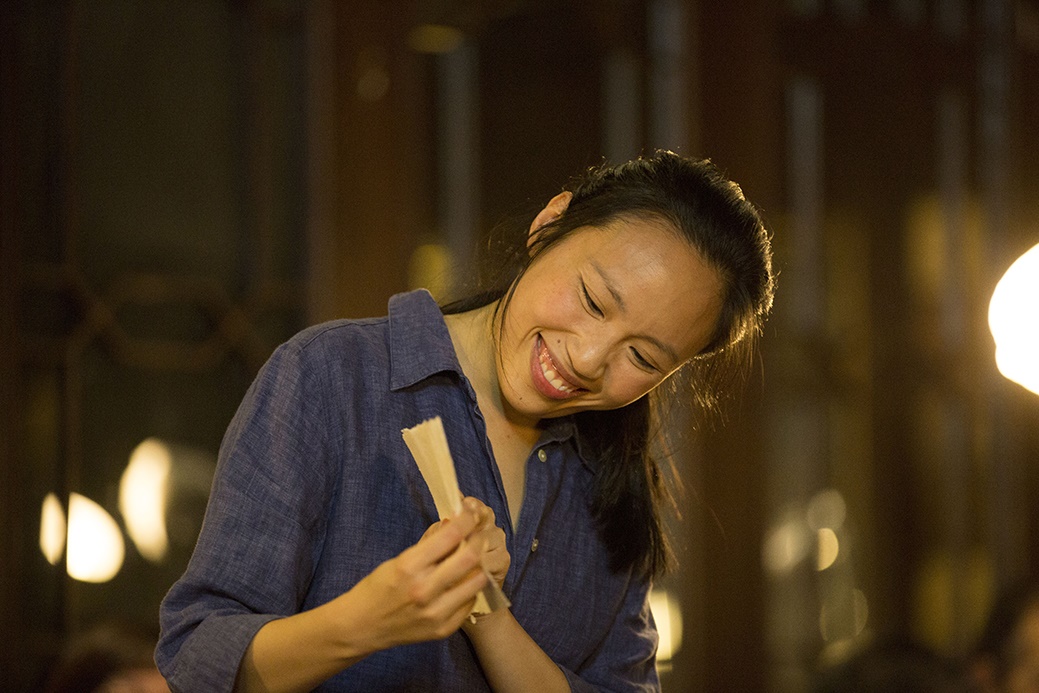 "My own family did that in 1970, so my dad came over as a waiter first in the sixties, and worked all over the country," recalls David. "When he had saved up enough he and his business partner invested in a Chinese takeaway with an English feller who ran a fish and chip shop.
"He asked my mother to help and she brought all five of us over, and in 1970 I arrived at the tender age of six. My parents were first generation, and in some ways the children were second generation growing up."
Despite the British Chinese community being one of the longest standing BAME communities in the UK they are still underrepresented onscreen especially in TV. Audiences are comfortable with Idris Elba leading a major TV drama, but the last time a British Chinese actor lead a drama was David Yip in The Chinese Detective way back in 1981.
"There is a problem with that and I think it needs to be challenged," asserts David. "It's either unconscious bias if you want to be polite or, if you want to call a spade a spade, it is institutional racism.
"Those in positons of power who cast tend to be white and they tend to have a certain worldview. Unfortunately the Chinese community in the UK for too long has been regarded as foreign and we absolutely belong. We very rarely see ourselves portrayed onscreen, and whenever we are asked to be onscreen we are inevitably asked to put on a foreign accent as if we don't belong.
"That's the challenge for those in positions of powers who are the gatekeepers, writers, producers, directors and the casting directors, it's down to them to look around British society and cast a British Chinese actor in a role."
From Shore to Shore was originally commissioned by Freedom Studios who specialise in specific productions, and now On The Wire are taking the show on the road. Does David worry that staging it in Chinese restaurants might feed into the one of the main stereotypes around the contribution made by British Chinese citizens?
"A lot of people might eat in a Chinese restaurant, whether they are Chinese, white, or South Asian, but maybe have very rarely stepped into a theatre," notes David. "Part of the Freedom Studio's thing was about trying to reach new audiences who wouldn't traditionally go to the theatre, including many of the older generation Chinese as the stories aren't usually about them, or in a language they may not understand. They don't have a tradition of going to the theatre in this country so it is partly to attract them, but we also want to make the experience more immersive, and the three characters enter the play to meet their interviewer in a restaurant.
"The other thing is a theme of mother's love expressed through food as the younger middle class Chinese will hug their kids, and be tactile as the next person, but the older generation they were generally less tactile culturally, and they tended to express their love through food. So when you arrive you get soup, and during the course of the play mother's soup is very important, and at the end of the play one of the characters Cheung Wing says because I know what it means to be starving, I know what it means to be fed."
British Chinese actors are slowly making breakthroughs with Manchester's Benedict Wong going to Hollywood to star in the blockbuster Dr Strange, and Gemma Chan winning a role in the smash hit Crazy Rich Asians, but this tour is a chance to watch a trailblazer like Ozzie Yue work with the best of the next generation over a plate or two of quality food.
TOUR DATES
9th – 16th March Yang Sing Restaurant, 34 Princess Street, Manchester M1 4JY
Performances: 9th (6pm), 12th & 14th at 6.30pm, 15th (7pm) & 16th (2pm)
Box Office: 0161 833 9833 / www.royalexchange.co.uk/
19th – 20th March - Angel Restaurant, 52 Hanover St, Liverpool L1 4AF
Performances: 19th & 20th (6.30pm)
Box Office: Tel 0151 709 4776 / www.everymanplayhouse.com
21st – 24th March Lancaster and Morecambe
Performances:
21st at 6.30pm: Wong's Kitchen at Lancaster University
https://online-payments.lancaster-university.co.uk/product-catalogue/events/arts-and-social-science-fass/confucius-institute/piao-yang-guo-hai-from-shore-to-shore
22nd – 23rd at 7pm: The Dukes Lancaster Tel 01524 598500 / www.dukes-lancaster.org
24th at 4pm: The Hothouse in Morecombe Tel 01524 831997 www.moremusic.org.uk
26th – 30th March - Palace Garden, 45-51 Stowell St, Newcastle upon Tyne NE1 4YB
Performances: 29th – 30th at 7pm
Box Office: 0191 230 5151 / www.northernstage.co.uk
2nd – 6th April: Chung Ying Cantonese, 16- 18 Wrottesley Street, Birmingham B5 4RT &
Chinese Community Centre Birmingham, 99 Bradford Street, Birmingham B12 0NS
Performances: Chung Ying Cantonese -2nd – 5th at 6.30pm
Chinese Community Centre 4th (6.30pm)
Box Office: 0121 236 4455 / www.birmingham-rep.co.uk