The best type of theatre experience for me is when a production pushes boundaries, sending an audience out of its comfort zone and capturing the entire auditorium's attention; the new play; Rotterdam by Jon Brittain does exactly that.
Following on from its West End run in 2017, this heartfelt engaging play is now touring the UK and is definitely one not to miss.
Set in Rotterdam, Holland in the days leading up to New Year's Eve, Alice (played by Rebecca Banatvala) is contemplating sending a 'coming out' email to her parents when her girlfriend Fiona (played by Lucy Jane Parkinson) confides in her that she wants to transition to a man; named Adrian.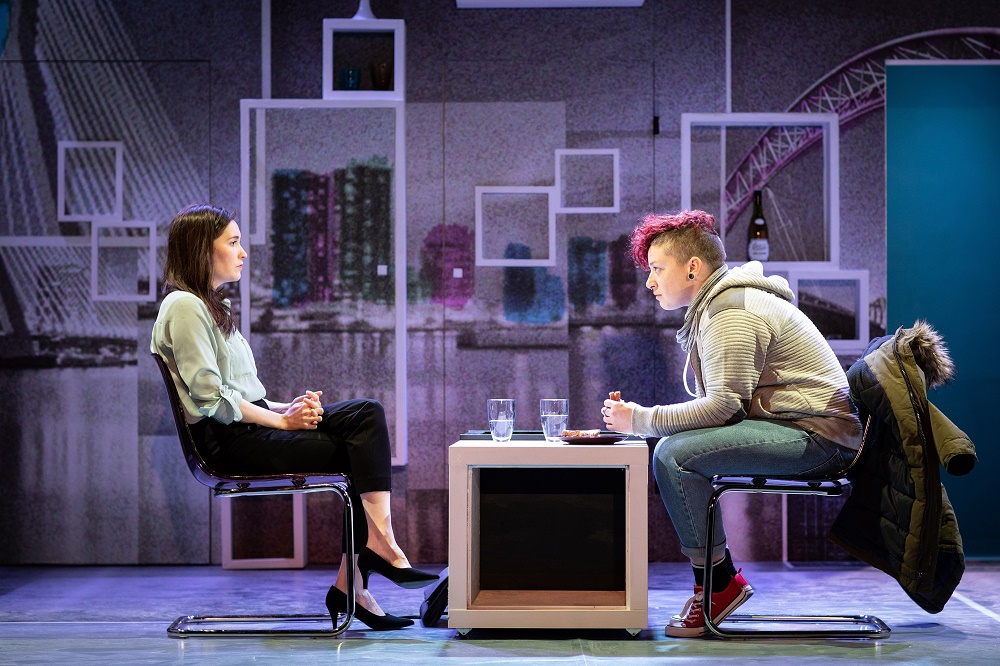 It's beautifully written; Brittain has captured the situation with such emotion and sensitivity that you can't help but relate to one of the four characters on some level, making sure everyone can relate to this modern love story delivering captivating and raw accounts yet the script still manages to provide comedic situations mirroring real life.
The cast are impressive; Parkinson as Fiona/Adrian delivers a powerful portrayal to behold and teamed up with the on stage chemistry and raw romance with Banatvala as Alice, they have mastered these roles without question. Lelani played by Stella Taylor provides comfort for Alice and plays the character; wild and proud. While Josh (Adrian's Brother) completes the cast, played charismatically by Paul Heath.
As one would expect from a previous West End show; the set is compact but perfectly formed. Designed by Ellen Parry, it has more referencing than you first realise especially the bright colours and their meanings.
My one gripe would be the scene changes seemed quite cumbersome and loud with pop music bellowing out between scenes, meaning sometimes this detracted from the story, other times it fit which was fair enough.
Verdict: Rotterdam is powerful, captivating and emotional; mainly down to a stunning script and a cast who truly put all they have into each performance!
Reviewer: Max Eden
Reviewed: 13th June 2019
North West End Rating: ★★★★