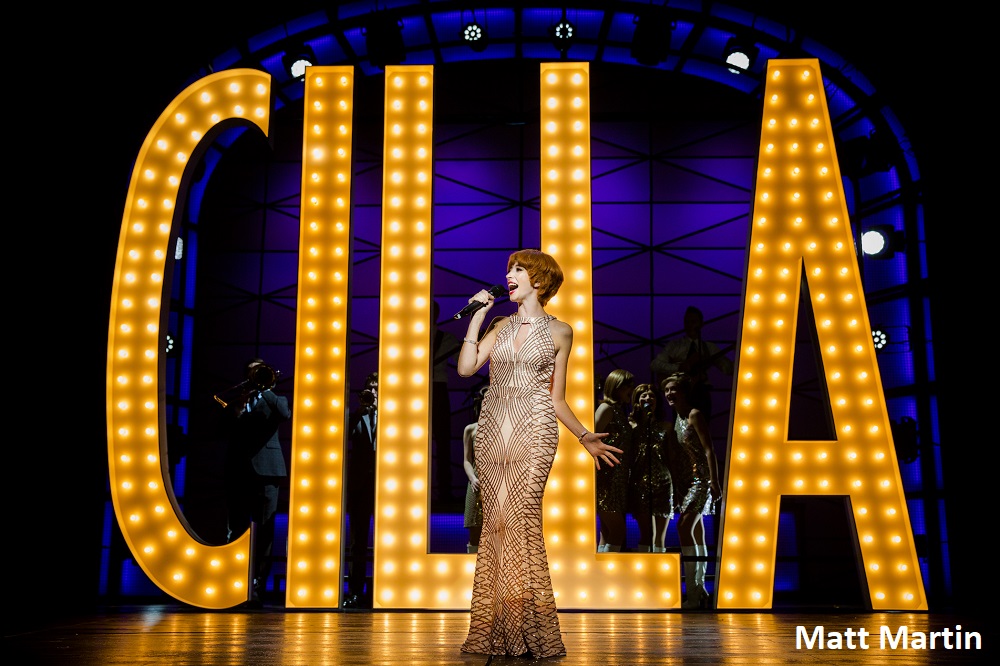 From Surprise, Surprise to Blind Date, Cilla Black became a firm favourite as a staple of British television. But what came before that, how was this household name status achieved? Cilla - The Musical is more than a jukebox, in a similar vein to Carole King's Beautiful, Cilla - The Musical is a biography of the rise of an iconic entertainer and singer. Following the early life of an ordinary Liverpool teenager, from Scottie Road, Priscilla White, who dreams of stardom and within 10 years, at the age of 25 achieves just that. From her days of performing with friends in clubs around Liverpool, including the Cavern Club and the Beatles, up to and including the tragic death of her manager and friend Brian Epstein. This production enthrals.
The unobtrusive set and staging were fabulous, swiftly transforming with clever movement by cast and crew from Club to house, street to office. The set never hinders and always provides a clear indication of credible location. The transitions are slick and the pace was finely tuned.
After a nationwide search and beating of thousands of hopefuls, Kara Lily Hayworth as Cilla is a worthy victor, she is simply magnificent in the title role. Her flawless vocals, comedic ease and just the right amount of innocence is evident from the moment she steps onto stage. 'Boys' performed with 'The Beatles' onstage gives us the first indication of how special Hayworth performance is going to be and we are not disappointed! Add to this, a stunning performance by Alexander Patmore as Bobby Willis and a fabulous portrayal of Brian Epstein by Andrew Lancel.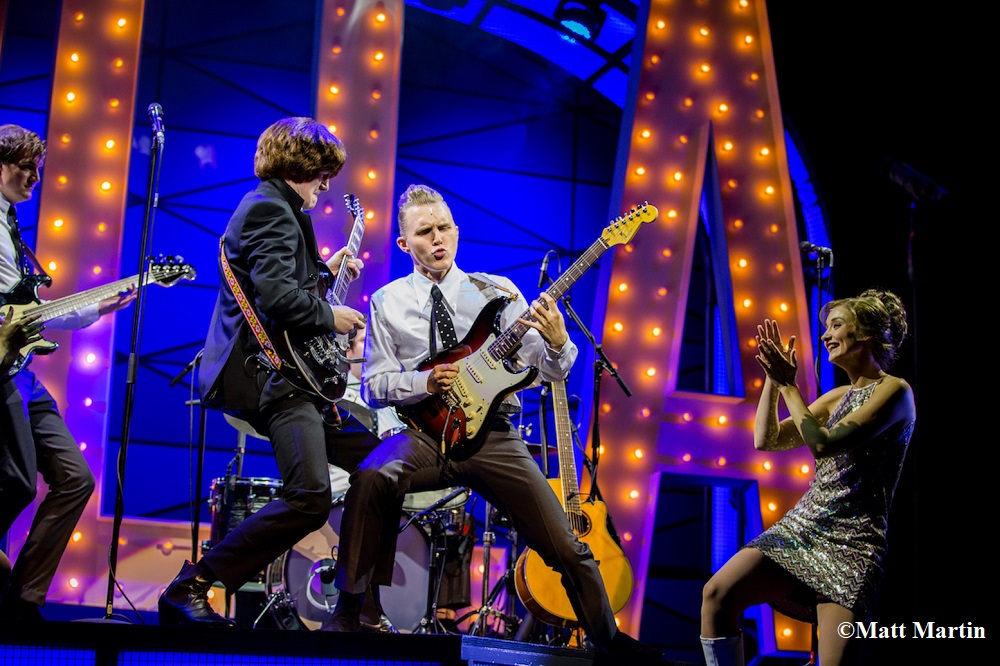 These three actors hold the audience in the palm of their hands. Willis' story is as poignant as the star's herself, as he forfeits his chance of fame to be by her side and as an audience we empathise with the sacrifices Bobby makes. The chemistry on the stage between Hayworth and Patmore is electric and there lifelong love for one another is totally believable. As Epstein, Lancel breaths real pathos into his role and his performance is hypnotic and informative.
The 'onstage' and 'off stage' bands encase this production with a soundtrack of the 60's including a jaw dropping rendition of Cilla's 'Anyone who had a heart' and 'Alfie'. Hayworth's vocal skills are exquisite and her years of musical theatre training ensure a wholly convincing and honest portrayal.
Very rarely when reviewing a show do I watch for pure enjoyment but tonight, I did just that. I was totally engrossed, the production flowed with ease, humour and truth. Not afraid to show the flaws of its title roled star, I was intrigued by not only Cilla but the people who elevated her to the national treasure she became. This heart-warming musical, produced by Bill Kenwright and Laurie Mansfield along with Executive Producer Robert Willis, this adaption was written; along with the TV show; by Bafta award winning Jeff Pope and has been nominated for Best New Musical at the What's On Stage awards. This production is a real and unexpected gem, full of moments of joy and humour juxtaposed with moments of real sadness and emotion. Cilla's story is a story well worth hearing and I am sure that you will leave the theatre feeling you have been privy to something very special.
Reviewer: Tracey Bell
Reviewed: 2nd October 2018
North West End Rating: ★★★★