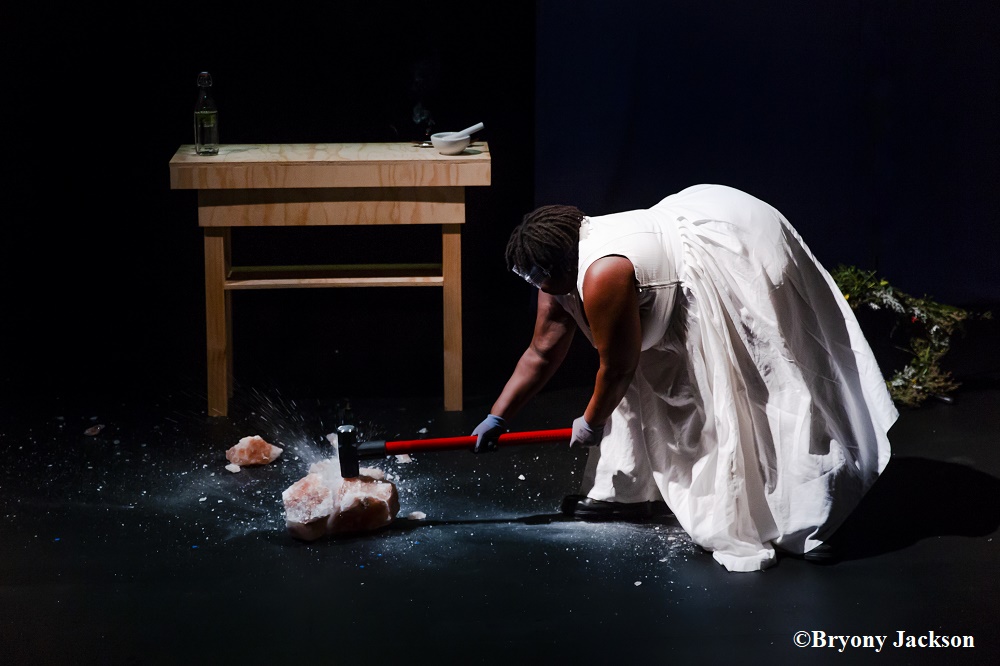 There is something slightly surreal when the first three rows don safety goggles as performance artist Selina Thompson sets about a big lump of pink salt with a sledgehammer.
Thompson may be observing the rules of our safety first times, but this intense hour long performance is the exact opposite of that as she reflects on an epic journey she took retracing the transatlantic trade slave that cost millions of lives. A trade which she reflects is the bloody basis of Europe's riches even today.
She may be a woman born and bred in Birmingham, but Thompson's birth and adopted parents are from Jamaica and Montserrat, so inspired by wanting find out more about where they and their ancestors came from she sets off with a friend to retrace the steps of millions of slaves.
Her intent was to use the first ship-bound leg of the journey to Ghana to reflect on the slave triangle and her friend to film their experiences, but it all starts to unravel as the ship's master – how loaded is that word is in this context – bans filming. Worse still he thinks it is OK to use the N word around Thompson as she grieves for all the enslaved people who lost their lives as they were transported across the Atlantic.
Thompson exercises some of that rage as the goggles go back on before she smashes the salt rock to bits demonstrating how even today capitalism makes slaves of all of us.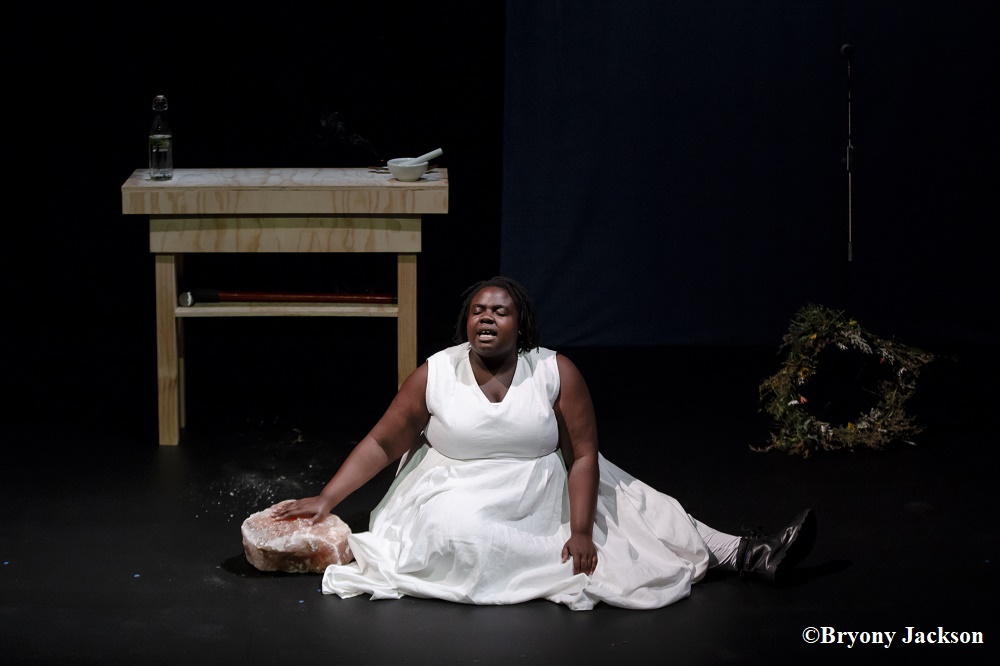 As if the racist sea voyage to Ghana wasn't bad enough Thompson travels to Elima Castle which was the Gate of No Return for the slaves literally packed into ships crossing the Atlantic where they could be dumped over the side dead or alive. Four million people died on the way to this hellhole, and there is something disorientating hearing Thompson talk about standing in a cell where rebellious slaves were starved to death.
The next leg of her journey is a flight to Jamaica where her parents came from allowing Thompson to reflect on her own place in the diaspora, and at the same time the reality of being a young British black woman. Finding some sense of self there helps her to reflect on the insulting questions black people are often asked 'where do you come from?' followed by 'No, were do you really come from?'
It's a question Thompson addresses with dignity, and not a little humour, as she considers her place in the world and in the wider diaspora, but you always have sense of the high cost in finally finding some sense of peace with herself.
Thompson is an artist who been nurtured by the Playhouse, and the Transform festival, over the years so it is fitting she returns with a show that is by far her most mature work, and despite the often tough subject matter is performed with a calm grace that only adds to its power.
At the end Thompson sits in the foyer handing out pieces of salt to the audience, and walking out the venue rubbing the rough texture of the rock certainly makes you think long into the night about what has been shared.
Reviewer: Paul Clarke
Reviewed: 2nd October 2018
North West End Rating: ★★★★