The clues were all there - a creaking, antique play, a murder scenario played out a thousand times before, a series of clichéd tropes well past their sell by date. So, as this intrepid critic, magnifying glass in hand, read up on the case notes it seemed an open and shut one.
My modus operandi would simply be to sit pompously in the stalls ticking off the clichés then report back to my editor what a dull and trite evening it was, but no, this is Agatha Christie, and things are never as simple as they seem…
"The Mousetrap" is a theatrical phenomenon, a staggeringly long-running play which has out lasted its original cast, director and author by decades and still steams on eschewing all trends and ephemeral fashions. There can be no other play in theatrical history which began life set in the modern times and today is a period piece - without breaking its original run.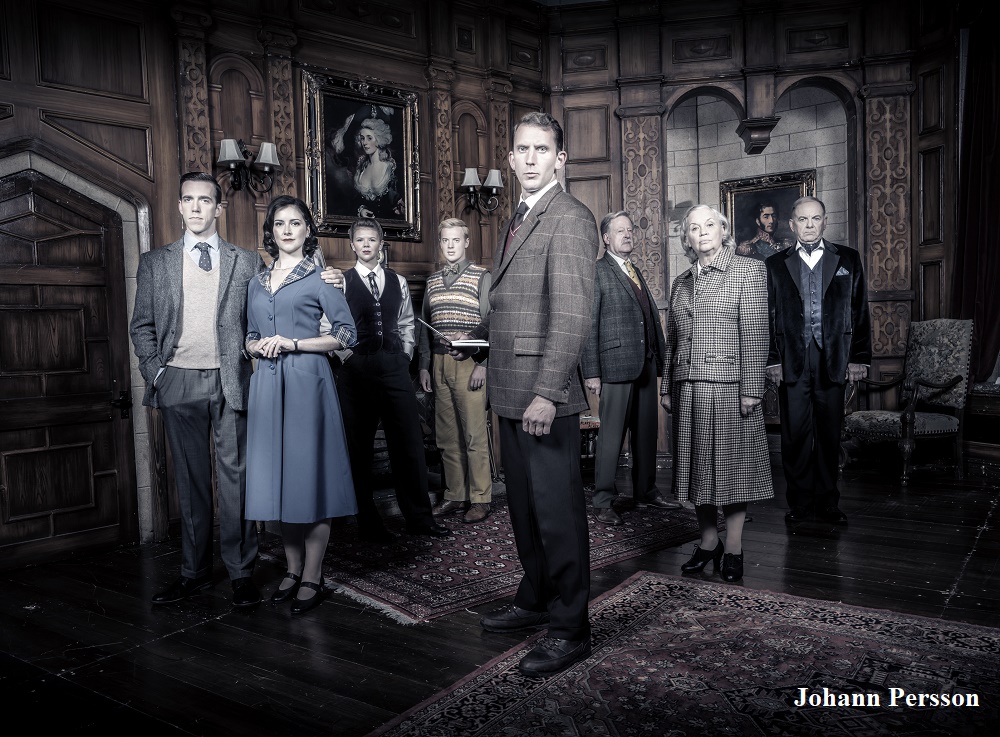 One of the last theatres it played in 1952 before beginning its West End run was the Alexandra Theatre, Birmingham where it must have done good business as they've brought it back for a second time.
Much as I would have loved to have carped on about the creaking old warhorse, Agatha once more drew a trump card and I was totally engaged from the outset. This is not the antique production of 1952, this is a sagely and adroitly crafted production with a weather eye on modern sensibilities. Gareth Armstrong's direction edged us to the yawning precipice of parody, into which so many such plays throw themselves, and allowed us a glimpse of satire before deftly dragging us back to the drama. This nuanced style is deftly balanced throughout and proves utterly compelling.
It is a joyfully, entertaining evening full of brash, faintly corny narrative techniques, and a few too many coincidences which in lesser hands would have crippled the show but Agatha is a mistress of her craft. Susan Penhaligon, David Alcock, Geoff Arnold, Nick Biadon, Lewis Chandler, John Griffiths, Harriet Hare and Saskia Vaigncourt-Strallen all grabbed their parts with relish and revel in the ins and outs and ups and downs of the twisting plot.
And, as has been the tradition since the play began, we are asked at the curtain call not to reveal the identity of the murderer to save the surprise for forthcoming audiences and we dutifully agree, but the time has come to break that tradition! I can now reveal for the first time the murderer was … wait, there's someone at the door. Whoever can it be so late at night on such a cold, cold night far from civilisation with all the phones cut off? I best go and see ….
Until the 16th November https://www.atgtickets.com/shows/the-mousetrap/the-alexandra-theatre-birmingham/
Reviewer: Peter Kinnock
Reviewed: 11th November 2019
North West End UK Rating: ★★★★