Three broken hearts, one Soho hang-out, and the only man who could ever help them…
Son of a Preacher Man follows a trio of characters: Kat (Diana Vickers), Alison (Michelle Long) and Paul (Michael Howe) all at a crossroads in life and all looking for love. They take their search to London to find The Preacher Man, proprietor of a legendary 60s music shop, home of all things groovy and from where guidance and advice were sought from the legend himself.
Of course, the shop is now a run of the mill coffee house managed by Simon (Gary Mitchinson), the Preacher Man's Son and a trio of musical (and colourful) waitresses called the Cappuccino Sisters (Cassiopeia Berkely-Agyepong; Rachel McAllister and Jess Barker). Simon is convinced to help these characters sort out their relationships and in doing so we are taken on a modern journey through the music of Dusty Springfield with digital technology references; dating apps and different kinds of love.
Overall, the book by Warner Brown isn't very strong, there are some odd cringe worthy, forced one liners and dialogue that doesn't seem to lead anywhere. However unusual storyline to once side, the creative vision for this production is simply awesome.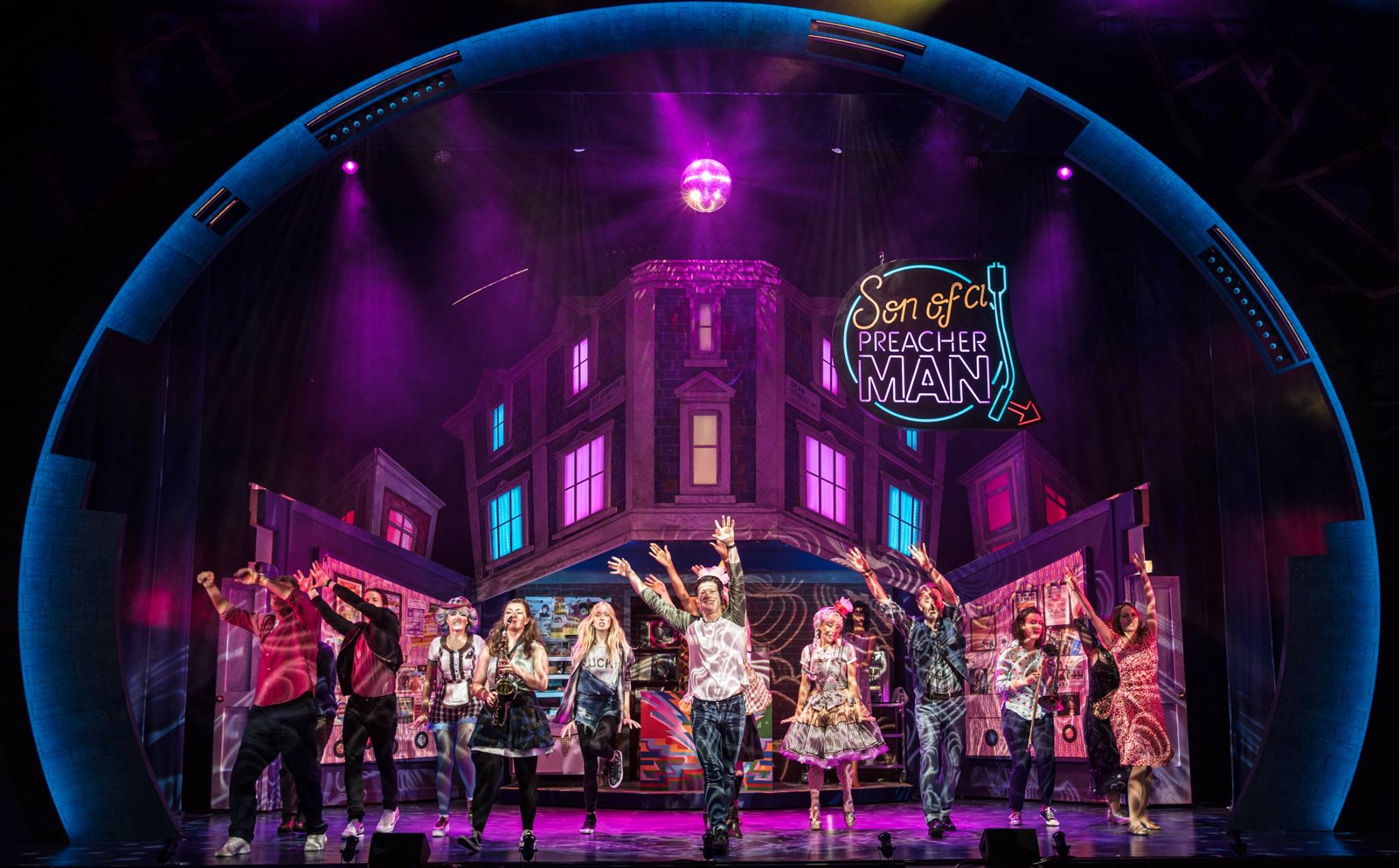 Led by Craig Revel Horwood (Director/Choreographer) the cast of 14 actor/musicians bring the numbers to life with such skill that it is impossible not to smile. It is hard to believe that all 14 multi-talented performers act, dance, sing and play multiple instruments, but they do so with ease.
There are many standout performers including: Vickers in her role as Kat from Rotherham, who shows off her belting vocals to numbers that are absolutely suited to her style. Ellie-Jane Goddard as multiple characters who showed us she has a real talent for multiple instruments, and Howe in his role as Paul, with a strong voice and energy.
'I Just Don't Know What to Do with Myself' was the number that pulled at my heart strings. Performed in perfect three-part harmony by McAllister; Goddard and Liam Vincent-Kilbride as 'The Singles' and a total picture of just how lonely the world can be in this modern age of dating.
However, for me the standout performances of the night came from the two Swings who understudied for the absent Debra Stephenson and Ian Reddington. Long gave a powerhouse performance as Alison, a teacher who has fallen in love with one of her students. She demonstrated complete control vocally and a faultless performance. You would never believe that she was an understudy.
Similarly, Micthinson in the title role of Simon (Son of a Preacher Man) was strong, controlled and totally believable as a Principal character.
Morgan Large (Set and Costume Designer) excelled in this production with a skilful creation that perfectly complimented the story line in every sense. A fully moving and set that worked seamlessly between different scenes and locations, complimented by lighting by Richard G Jones (Lighting Designer), the stage was a visual treat for the eyes.
Clever sets and lighting; well-choreographed dancing and brilliant music, Son of a Preacher Man is everything you want from a musical. Yes, the quality of the story line is questionably weak, but that can be forgiven because everything else about this is just superb.
The UK tour of Son Of a Preacher Man continues around venues until the end of the year: http://sonofapreachermanmusical.com
Reviewer: Alan Stuart Malin
Reviewed: 10th October 2017
North West End Rating: ★★★★