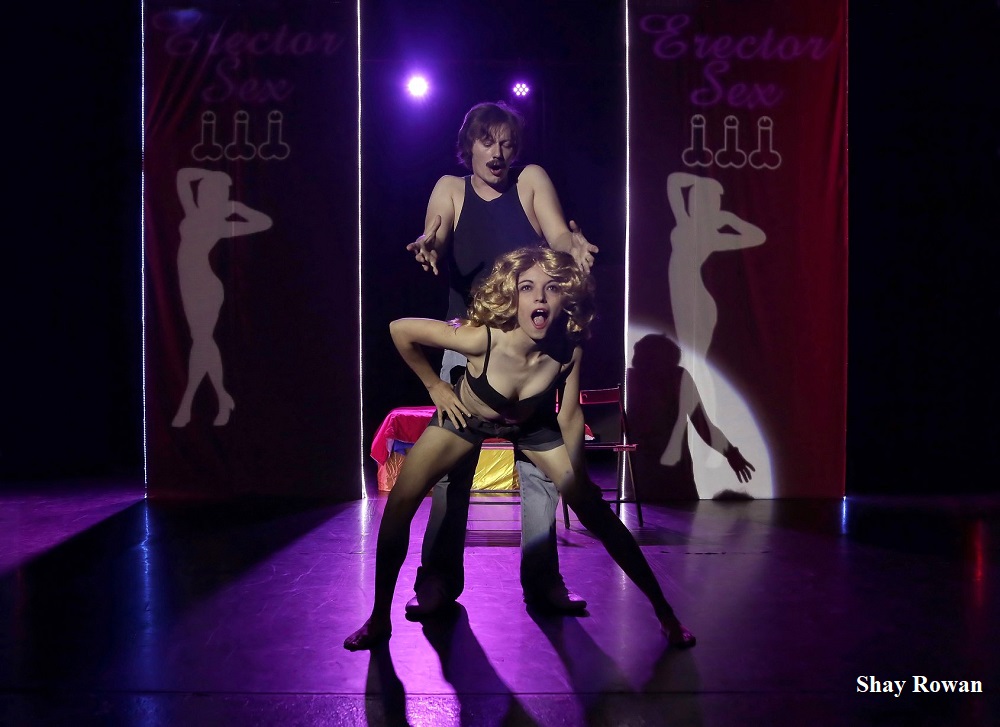 Vertigo Theatre Productions first brought their play about a significant period in both the film and porn industry to the stage in 2014. It had a revamp and was produced again in 2016. Now with a few more tweaks and bigger staging, it's back on stage in Salford prior to going on tour next year.
The play tells the story of Harry Reems. A struggling actor, he starts doing stag films to make extra cash which leads to him playing the role of the doctor opposite Linda Lovelace's lead, in the adult movie Deep Throat. The film was released in 1972, in the post hippy, sexual revolution era. But while the public was ready for the film, the authorities were not.
The play, while telling the story of Deep Throat and its effects on Reems life (Including being prosecuted for distribution of the film across state borders and his inability to be taken seriously as an actor post the film) doesn't shy away from either the nudity involved, or the abuse suffered by Lovelace at the hand of her husband Chuck. The latter being far more shocking to watch than the former.
As Harry Reems, Richard Allen barely leaves the stage, always a watching presence, even in scenes he is not involved in. He is a character who requires drama, comedy and every emotion between and Richard Allen never fails to bring everything required to the role and to create an outstanding performance. As a stalwart of many Vertigo productions as well as having taken this role throughout the various incarnations of the show, Richard Allen is a phenomenal actor and this role shows his skill to its best.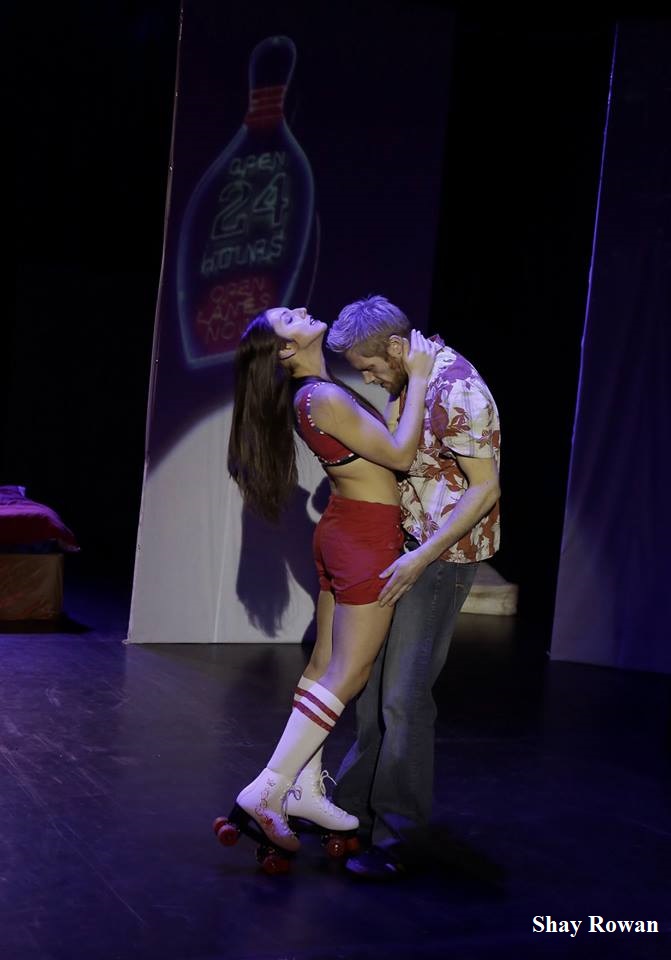 Celine Constantinides as Linda Lovelace, bares her soul as the trusting young woman, pushed into adult films and prostitution by her controlling and abusive husband. Her portrayal is convincing, gaining sympathy for what she suffered while not asking for that sympathy.
The rest of the ensemble company, Anna Hickling, Alex Thompson, Andrew Marsden, Sean Roberts, Jack Egan and Kate Byron all work hard to create the multiple characters who flesh out the story of Harry Reems. Anna Hickling is especially notable for a great performance in so many roles.
Staging is simple with tables, chairs and mattresses providing multiple locations, but it is the lighting and projections onto four large screens which provide the atmosphere to great effect.
Porno Chic was originally written and directed by Craig Hepworth and Adele Stanhope, but it is Craig Hepworth who has rewritten and once more directed this production. He is one of the most talented writers and directors working in fringe, but with Porno Chic now moving beyond the Manchester fringe scene, it is time for the world to notice him, his plays and especially his telling of the life of Harry Reems. Go see it if you can.
Reviewer: Margaret Kelby
Reviewed: 7th September 2018
North West End Rating: ★★★★★