Having seen many tributes to the one and only Elvis I sat down expecting to be entertained by yet another run of the mill act..... How wrong could I have been?! This truly captivating show had my attention from the start. A Vision of Elvis was formed in 2009 and has been selling out internationally ever since. Rob Kingsley has the style the voice and the charisma to be worthy of him being recognised as "The Official European Champion" a title earned by winning Europe's Largest Tribute Artists competition, the ultimate accolade amongst tributes.
The intimate atmosphere of the Theatre Royal in the centre of St Helens, added to the occasion and I truly believe there was no one else there but myself and Elvis, or rather Mr Kingsley, and he was singing purely to me. (I wish) From the hip shaking of "Jailhouse Rock" to the smouldering look during "I Can't Help Falling in Love" this man has it all. Supported by the superb musicians The Cadillac Band and the fantastic vocals of The Sweet Sensations, be prepared to enjoy an evening of all the classic hits. A new lighting set up for the show would be worthy of any Las Vegas stage with a back drop of Elvis clips.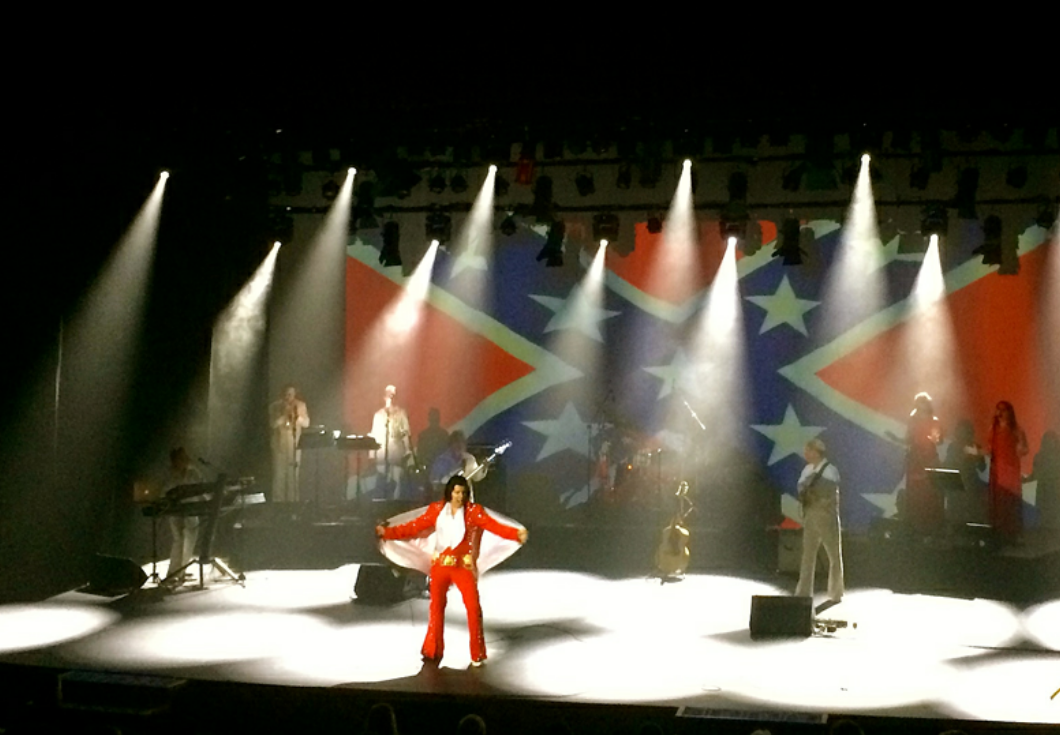 The show starts with the early years of Elvis's career, proceeding into the army days. A man in uniform never looked so good. Followed by the leather clad days of Elvis in his 'comeback' years and then into the way we remember the great guy... the studded capes and jumpsuits of Las Vegas. The fabulous costumes made in America by the same designers to Elvis.
At the end of the show Rob (we are on first name terms now) announces he will be happy to meet and greet in the foyer. Where did all these other people come from? Surrounded by fans of all ages and sexes, (yes it is not all screaming women) he posed endlessly for photographs, signing autographs and chatting and smiling through it all. Hard to see this humble man as the great act I have just witnessed. With tour dates up and down the country and abroad all I can say if you get the chance, A Vision of Elvis is, One for the money, Two for the show, Three to get ready and...... Go Man Go!
Reviewer: Lorna Weekes
Reviewed: 30th January 2016