There are some show tunes that are known and loved through generations, belted out in the shower and synonymous with the magic of Broadway. For me, 'Tomorrow' and 'Hard Knock Life' are definitely on the list, and last night's cast of Annie at the New Wimbledon Theatre delivered both with boundless energy.
For the uninitiated, Annie is a heart-warming story about a spirited young orphan who is chosen to spend Christmas with an aloof billionaire tycoon called Oliver Warbucks, who was engagingly captured last night by Alex Bourne. Lesley Joseph's alcoholic-cougar of a Miss Hannigan – the mean matron of the rather grim orphanage where Annie lives – delivers the levels of bitterness and humour that the role requires.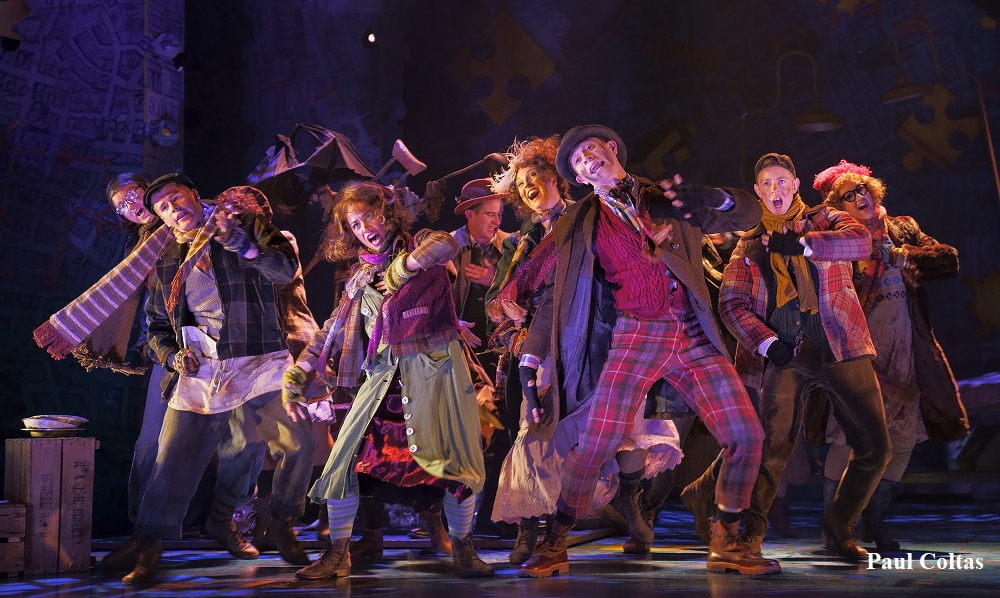 The standouts for me, though, were Miss Hannigan's brother Rooster and his girlfriend Lily, played by Richard Meek and Jenny Gayner. Both fully inhabit their roles and give winning vocal and dance performances. The three of them hatch a get-rich-quick scheme that would definitely be bad news for Annie, giving an excellent rendition of 'Easy Street' in the process.
With New York City quite literally providing the backdrop to the piece, the set was beautifully stylised and moved smoothly between a grimy orphanage and the luxury of Mr Warbucks' mansion. The show is perfectly 1920s, with some gorgeous costumes and props. The attention to detail and slick set changes elevate the performance into something special. Keeping with the 20s setting, the choreography is very impressive, in particular 'I think I'm gonna like it here' which Warbucks' staff deliver with a class – it really is a treat.
One criticism would be the accents, which were at times a bit sketchy. That said, the young lead in particular (last night Ava Smith) gamely takes on some well-loved classic songs. Overall, Annie delivers a good dose of Christmas cheer with some punchy performances and a bit of a special star turn by a very sweet Labradoodle.
Reviewer: Zoë Meeres
Reviewed: 11th November 2019
North West End UK Rating: ★★★★