Abel Gonzalez Melo is one of the most internationally known playwrights in Cuba. His writings explore the harsh realities of contemporary Cuban society and his biggest success to date is Chamaco (Kiddo). First staged in the National Theatre of Cuba in 2006, Chamaco (Kiddo) has gone on to win multiple awards has been translated into several languages and been made into a film. As part of Viva! Spanish and Latin America Festival 2016, hosted by HOME Manchester, Chamaco (Kiddo) is making its UK debut.
Translated by William Gregory under the direction of Walter Meierjohann, Chamoaco (Kiddo) tells the story of a young boy in Havana his struggle for survival in a world where the rich and the poor are separated by class but yet live together as neighbours. The story, on the surface is about the accidental murder of a young man in the central square of Old Havana where homelessness, poverty and prostitution are commonplace. If you actually read between the lines and unpick the layers, Chamaco (Kiddo), in reality demonstrates corruption, fear, and almost an acceptance of Cuban society and the knowing of each person's role within that society.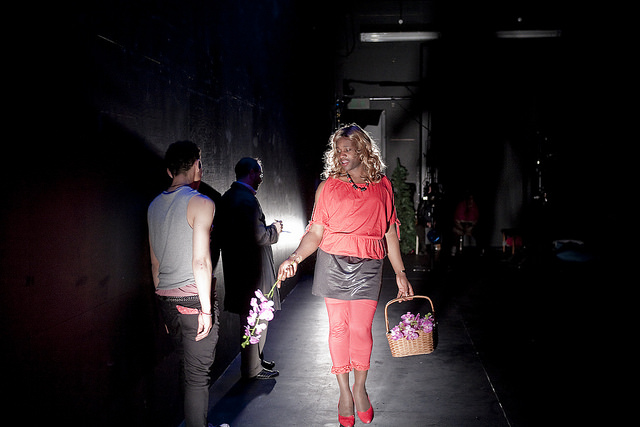 HOME, which is merger of Cornerhouse and Library Theatre Company, Manchester, opened in April 2015. It is a hive of activity with two theatres and five cinema screens. There is a very contemporary feel to the venue and the audience ranged from young adults (who I assumed to be students), to middle aged, to older ladies and gentlemen. There was no 'target audience' as such which is good because this play really could appeal to anyone. It was a scratch performance and as we later discovered in the post-show panel discussion, the cast only had two and a half weeks to rehearse this piece. Amazing really because each and every one of the actors gave an outstanding performance that was portrayed in a way which made it seem like months of rehearsal had taken place. The play, although set in Havana used local actors with local accents. I really liked this because although there were some cultural differences, this story is about the basic survival instincts of human beings which can be translated worldwide, albeit under differing circumstances.
If you are looking for a huge production and a feel good factor ending then I am afraid you would be left feeling disappointed. As I touched on earlier, this is a scratch performance so set design and props are very minimal. That is not to say they are not effective, because they are and in all honesty, the play is so though provoking that I would have been disappointed if there was too much emphasis on the production. It is not needed. The ability of the actors and the emotion with which the words were delivered is enough.
I felt privileged to have been part of the post show panel discussion with playwright Abel Gonzalez Melo, director Walter Meierjohann, translator William Gregory and International Director of the Royal Court Theatre Elyse Dodgson. The discussion touched slightly on the play itself and it was interesting to learn that the idea for it came from the sudden untimely death of Abel Gonzalez Melo's father. What I found most interesting was the collaboration between all of the guests to raise the profile of Cuban playwrights and helping then to showcase their talents on an international scale. Unfortunately, the post show discussion was only available following the first performance but I would still recommend this play to anyone looking for something slightly different whilst still exploring the issues that anyone, in any societal circumstances can identify with.
Reviewer: Annellen Fazackerley
Reviewed: 21st April 2016