DANIEL COX
Well…2018…what can I say?
It certainly has brought an eclectic mix of shows into my life over the past 12 months and I have been very lucky to see some beautiful pieces of theatre that have once again gave me a sense of security for the future of theatre, if it continues on this path. I have laughed, I have cried and I have been at the edge of my seat.. and here are my 'Top 3 Shows 2018'.
1. The Kite Runner at Liverpool Playhouse
I often like to challenge myself as a reviewer and 'go in blind' - where I have no previous knowledge or experience with a piece of theatre and this is what I did when I watched The Kite Runner at Liverpool Everyman. I left the theatre feeling a vast range of emotions and speechless…which is actually a rarity for myself. It was beautifully portrayed, beautifully written and even more beautifully crafted as a whole production…I was hesitant when I see how many 5* reviews on the poster from various companies, but it deserved every single one AND MORE. I look forward to seeing this production again in the near future - Congratulations once again to EVERYBODY involved.
2. A Spoonful Of Sherman at Theatre Royal, St Helens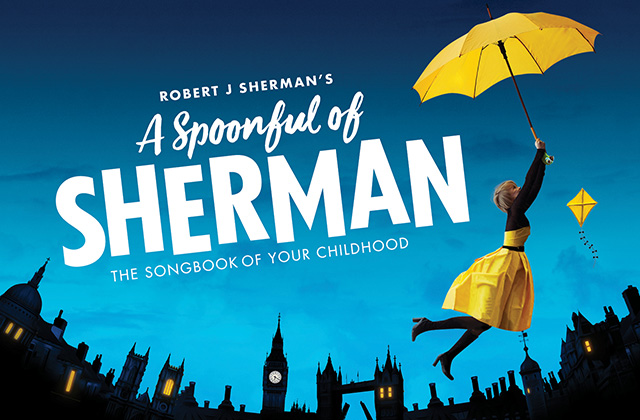 I still to this day talk about A Spoonful Of Sherman. If you haven't seen it and love theatre - then you are missing out. It takes a lot for just a cast of 5 to produce such a well-polished and delightful show but they certainly done that. Every member of the show was fully engaged with beautiful vocal ability and a vast array of wonderful songs - both old and new. I did write in the review that the Casting Director Amy Beadle deserved a round of applause and I hope she got that and if not, Amy Beadle WELL DONE! It takes a special eye to pick 5 people that gel so wonderfully together on stage, but it was a treat for the eyes and for the ears. The Sherman Brothers might have said that a song must be Singable, Sellable and Sincere but to this day…but A Spoonful Of Sherman left me wanting so much more (in a good way).
3. The City And The Value of Things at Everyman Theatre
I could sit here all day and look at the professional productions I have watched and yes - they are wonderful. But, it would be an absolute lie if I didn't say that a Youth Production was a personal highlight of my 2018. A hard-hitting and powerful production of 56 local performers who maturely portrayed the challenges we face on a daily basis in a large city including poverty, feminism, equality and freedom of speech. So, Youth Everyman Playhouse in Liverpool take another bow because you are one of my TOP 3 SHOWS in 2018.
DONNA DAY
There has been some amazing theatre in Liverpool this year and picking a top three has not been easy. With so much local acting and writing talent, the theatrical future of Merseyside is bright. After a lot of consideration, here are my top three shows of the last twelve months:
Bottleneck – Hope Street Theatre, Liverpool
As soon as I was asked to pick out a top three shows of 2018, one word sprang into my head straightaway. Bottleneck. This was a fantastic show, which I was talking about for weeks after. The wonderful mix of comedy and tragedy seen through the eyes of a young scouser creates a stunningly realistic look at life in Liverpool in the late 1980s. The beauty of Bottleneck was in its simplicity and heartbreakingly honest storytelling. A fine example of a monologue wonderfully performed by the very talented Daniel Cassidy. I still feel very sorry for people who missed this one.
The Canterville Ghost – The Casa, Liverpool
Magpie Theatre's adaptation of Oscar Wilde's The Canterville Ghost was a brilliantly executed piece of theatre which captured the spirit of Wilde's original tale, while adding some contemporary political humour. It is unusual to find a show where each member of the cast can be praised, but this one achieved just that, from the smallest parts to the leading roles. Combining many comedic techniques to hilarious effect, including slapstick physical comedy and droll wordplay, The Canterville Ghost had the audience laughing out loud from beginning to end. Hints of tender emotion and suggestions of ghastly horror added depth which made this a very special show.
Baggage – Royal Court, Liverpool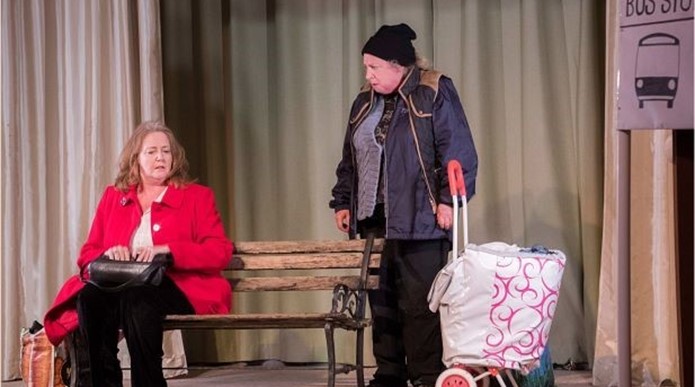 Bev Clark's brutally honest Baggage feels particularly relevant to think about at the end of the year. Set during the festive season and exploring themes of homelessness, motherhood, feminism, love and loss, Baggage shows two characters who are lost in a loud and busy world where they have both become invisible, albeit for very different reasons. The simplicity of the story made the characters and their daily lives very identifiable and the two actors were not the only people in the theatre to shed a tear. Beautifully written and delightfully performed, this short glimpse into the reality of two women was haunting and truly memorable.