Our Liverpool Editor, Mark Davoren has chosen his top three shows of 2018 and are listed below in chronological order.
Liverpool Network Theatre's Huis Clos at The Casa Liverpool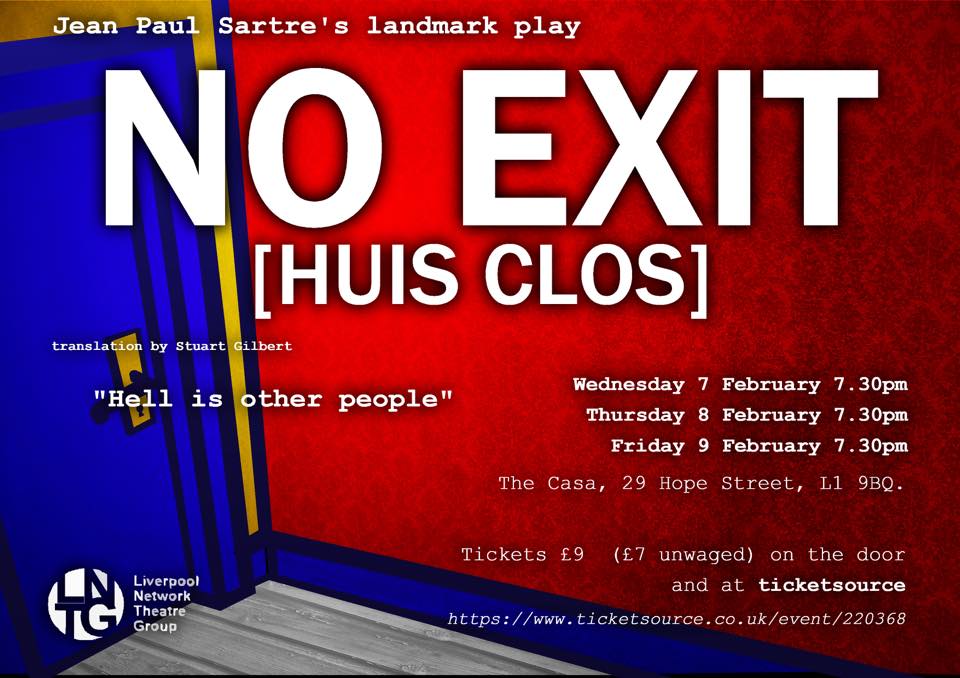 Liverpool Network Theatre promotes theatre as a political force with the power to change society for the better. Their well-deserved revival of Jean-Paul Sartre's Huis Clos (No Exit) perfectly embraced this whilst capturing his existentialist philosophy in a powerful production that mesmerised, goaded, and drew laughter in equal turn. It is not often that you come across a piece that makes you look at yourself and question the consequences of your own behaviour. Powerful indeed. Oh, and a star was born.
Ellen Kent's La Traviata at Manchester Opera House
Ellen Kent's touring opera productions are always a delight and she is ever the consummate host. Of her three productions I saw this year – the other two were Rigoletto and Madama Butterfly, both at Liverpool Empire – Verdi's La Traviata stood out for its passion and intensity amidst entrancing solos and powerful duets. Soprano Alyona Kistenyova's Violetta delighted and dazzled in equal measure as her voice carried this tale from the beginning so beautifully that you never want it to end.
Flat Pack Music's Cosi fan Tutte at The Casa Liverpool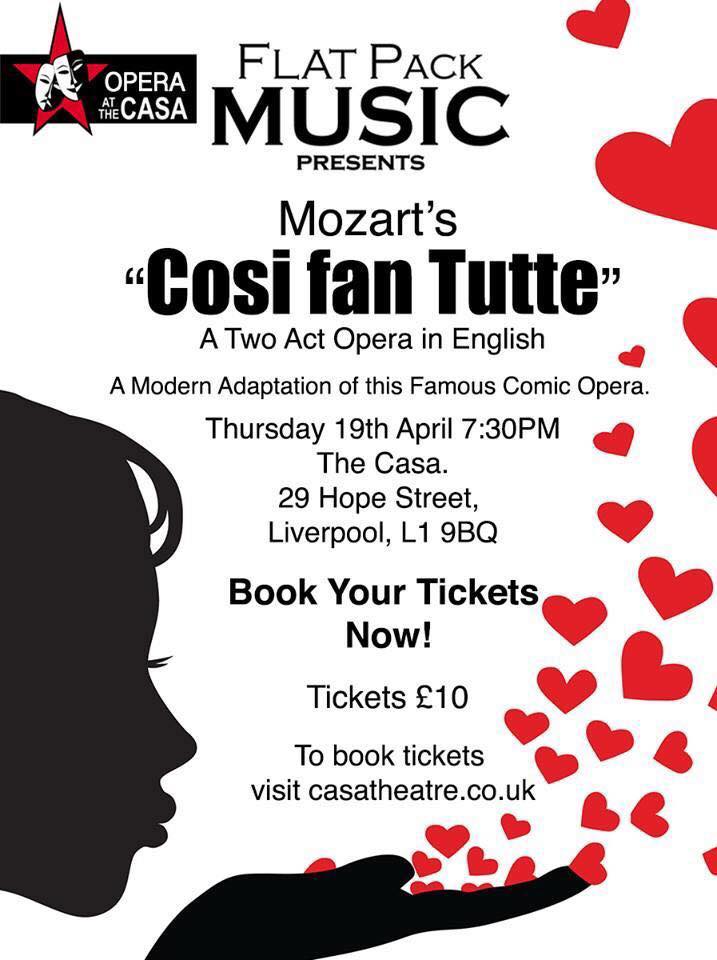 Flat Pack Music aim to bring Opera and Classical Music to the wider public in a fresh and original way. Of their three productions I saw this year – the other two were La Bohème and The Marriage of Figaro - their adaptation in English of Mozart's famous two-act comic opera, Cosi fan Tutte, stood out not least because it was their debut production in Liverpool but more importantly as it conveyed the wonderful hilarity in a modern interpretation whilst retaining the lyrical qualities of the original.