Britain's Got Talent singing sensation Jonathan Antoine has released his first ever Christmas single and now he prepares to resume his critically acclaimed debut solo tour.
The chart-topping tenor played to sell-out crowds across the UK in November before illness forced him to postpone dates in Leeds, London and Birmingham.
Concert promoter Cuffe and Taylor can confirm the rescheduled dates are: City Varieties, Leeds (January 18) The Tabernacle, London (January 19) and Bramall Music Building, Birmingham (January 21).
Jonathan says he cannot wait to perform the re-arranged shows after releasing his first ever Christmas song - Christmas Dream Come True – written by songwriter/composer Chris Broom.
It is a wonderful, joyous and touching song that has already had Jonathan's loyal and devoted fans – 'The Fantoines' – purring after it was premiered on BBC Radio Wales.
Jonathan said: "Chris proposed to me an all new Christmas song and I knew it would be gorgeous before I'd even heard it.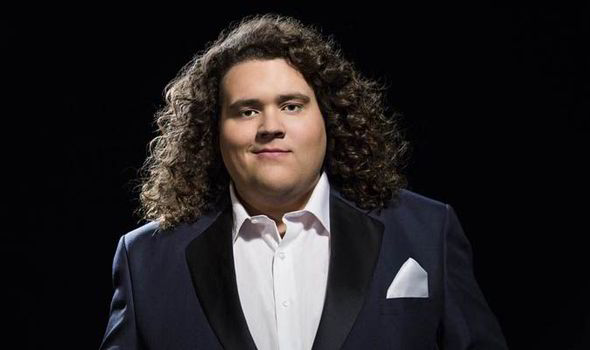 "When the day came to record, it was a particularly difficult one for me as my girlfriend Michelle had just gone back to Canada after being in the UK for a month, and I was feeling particularly vulnerable. I think that comes across in the song, the vulnerability, perhaps even loneliness. It's a song that's incredibly special to me."
Jonathan's 2015 UK tour won rave reviews and the singer – dubbed "the teenage Pavarotti" when he first burst onto our TV screens on Britain's Got Talent in 2012 – cannot wait to get back on stage and play the rescheduled dates.
Jonathan had to postpone the three dates after he was taken ill and briefly hospitalised due to a viral chest infection.
He added: "These rescheduled shows will be bigger, better, and perhaps a little bit funnier!
"The reception to the first shows was so marvellous. Those who are coming along will get a little something special to say 'Sorry I had to go to hospital, sorry for the inconvenience to you all!'"
Jonathan released his debut solo album Tenore in 2014 which took the top spot on the classical charts for three weeks. With former singing partner Charlotte Jaconelli, who he appeared alongside on Britain's Got Talent, Jonathan has also scored two Top 5 albums.
Tickets for Jonathan's rescheduled tour dates at City Varieties, Leeds (January 18th) The Tabernacle, London (January 19th) and Bramall Music Building, Birmingham (January 21st) are available from Ticketmaster.co.uk
Jonathan Antoine's new single Christmas Dream Come True is available for download from iTunes and Amazon.