Pauline McLynn is swapping the teapot for the battlefields of Europe as she takes the title role in Mother Courage and her Children to mark Red Ladder Theatre Company's 50th anniversary
McLynn is best known for her award-winning comedy role as obsessive tea making housekeeper Mrs Doyle in the all-time classic TV series Father Ted but she brings decades of stagecraft to Brecht's buffoonish, but utterly ruthless, Mother Courage
Artistic director Rod Dixon directs Bertolt Brecht's timeless anti-war play in a dark and witty translation by Lee Hall, in a bold immersive production from 28th September – 20th October at Albion Electric Warehouse in Leeds.
Audiences will descend into bowels of the building to follow in the footsteps of Brecht's fearless matriarch as she hauls her wagon through battlefields and bombed out villages. A live musical score has been composed by Chumbawamba founder member, and long time Red Ladder collaborator, Boff Whalley, with musical arrangement by singer-songwriter Beccy Owen.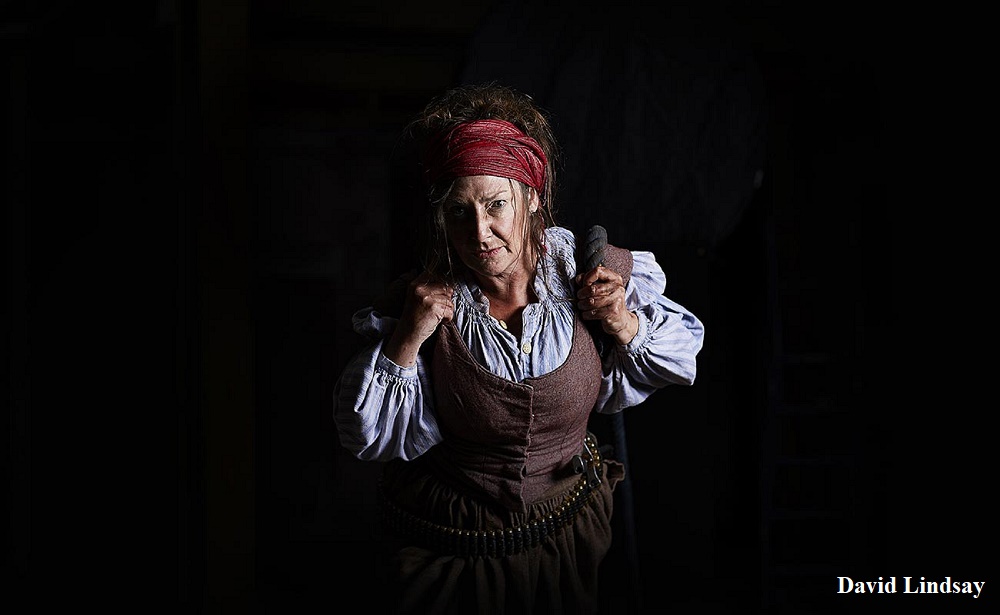 This is first classic play ever staged by Red Ladder in its 50 year history, and this production re-examines the relevance of Brecht's 20th century masterpiece for today's troubled world. Echoing contemporary refugees' displacement as they flee for their lives, Hall's translation asks some very pertinent questions around the current fear of immigration and the effects of war.
Dixon is really going for it as he is integrating the professional cast with a community chorus, with Red Ladder supported in this by Leeds Playhouse as a Theatre of Sanctuary for refugee and asylum seekers in Leeds, and working with local organisations MAPS – the Leeds City Council migrant support service – Open Source Arts, and Leeds Asylum Seeker Network.
McLynn is joined by Bea Webster, making her professional debut as one of the first actors to graduate from the only UK performance degree for d/Deaf performers at Royal Conservatoire of Scotland. She plays Kattrin, alongside Levi Payne and an ensemble of actors and actor-musicians Becky Barry, Luke Dickson, T.J. Holmes, Matthew Lewney, Beccy Owen and Kathleen Yore.
"This is the first time in 50 years that Red Ladder will have staged a classic, and to me, it is the perfect play for our troubled times," notes Rod Dixon. "Brecht is one of the most radical and experimental of playwrights from the last century and my ambition is to use this brilliant piece of theatre to counter the narrative of the right-wing media that refugees from 'there' do not need to be 'here'.
This production will be accessible to d/Deaf audiences via creative sign language and live captioning using app technology.
Tickets for Red Ladder's 50th anniversary production Mother Courage and her Children are on sale through Leeds Playhouse. Book via www.redladder.co.uk or call Leeds Playhouse on 0113 213 7700.