The newly renamed Leeds Playhouse is putting on a year-long programme of work in a Pop-Up theatre on the Playhouse's current site and across venues in the city and Leeds City Region.
The Pop-Up theatre and offbeat venues will allow the Playhouse to keep making work as its two main theatre close for a year as part of a £16 million redevelopment programme.
The Playhouse is also collaborating with Leeds organisations commemorating historic moments including co-productions with Opera North, The Leeds Library, BBC Radio Leeds and Leeds College of Music.
Opening the Pop-Up season is Jim Cartwright's brutally poetic study of everyday lives, Road – 5th – 29th Sept - and is set on a forgotten Northern street on one raucous night. Directed by Leeds Playhouse Associate Director Amy Leach who will be exploring the spirit of a working-class community through a series of powerful monologues and duologues.
Their Furnace Festival celebrating new work returns in October with award-winning artist Selina Thompson and her critically acclaimed salt – 2nd – 3rd Oct- and finalist for the prestigious 2017 Susan Smith Blackburn prize Blackthorn – 4th – 6th Oct - by Yorkshire born Charley Miles.
Artistic Director James Brining directs David Greig's Europe exploring changing identities in a contemporary society -12 Oct - 3 Nov. Set in and around a small-town railway station, Europe follows the plight of two economic refugees as they arrive in an unnamed town near an unnamed European border.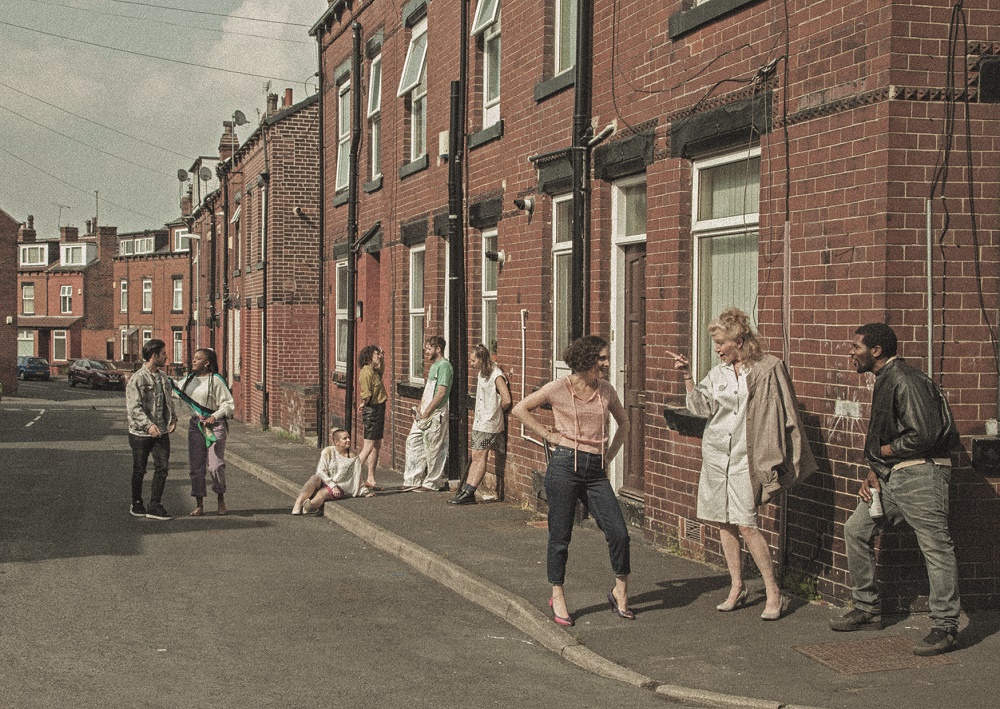 In a celebration of the 70th anniversary of the SS Empire Windrush, Leeds Playhouse with BBC Radio Leeds, in association with Leeds College of Music present, Airplays – 23rd – 27th Oct. Airplays is four 15-minute radio dramas exploring migration by Yorkshire-based writers, performed at Leeds College of Music and broadcast live on BBC Radio Leeds, directed by Bradford-based Kash Arshad.
To commemorate the 250th anniversary of The Leeds Library, West Yorkshire writer Emma Adams examines the role of libraries in the age of the internet search engine with The Things We Wouldn't Otherwise Find (6th – 17th Nov). Directed by Hull-based Tess Seddon, this provocative production will be performed in The Leeds Library itself ahead of a citywide tour of Leeds libraries.
Nick Ahad's Partition -6th – 10th Nov- directed by Stefan Escreet returns to the Playhouse, following its premiere in 2017, looking at the 70th anniversary of India's partition and the creation of Pakistan. As well as performances in the Pop-Up theatre, the radio play will tour to Leeds schools and Bradford Alhambra.
Inspired by the lives, art and testimonies of female ambulance drivers, Leeds Playhouse and Opera North join forces to present Not Such Quiet Girls – 29th Nov – 1st Dec. Marking the centenary of the end of WW1 this brand new production explores female resilience from the front line.
Their big festive show is the Dickens classic, A Christmas Carol – 20th Nov – 13th Jan - which follows the adventure of cold-hearted Ebenezer Scrooge on Christmas Eve in Victorian Leeds. Adapted by Deborah McAndrew, and directed by Amy Leach, it's presented in association with Hull Truck Theatre.
Following a sell-out run in 2016, the much-loved Barry Hines story of young Billy and his kestrel, Kes – 25th Jan – 16th Feb - returns to the Playhouse in the same year that the seminal film reaches its 50th anniversary.
A bewildered family find themselves caught up in catastrophe in the vivid, detailed and brilliantly observed one person play Random – 4th – 16th Feb -, by award-winning playwright and screen-writer debbie tucker green.
Two generations make time to share a meal and a conversation in Dinner 18.55 – 22nd – 23rd Feb. It's an inter-generational performance led by members of the Playhouse's Older People and Youth programmes explores their own similarities and differences.
As young Hamlet returns from university to attend her father's funeral, she finds her world has been turned upside down. Played by Tessa Parr, following her acclaimed performance as Juliet in the Playhouse's 2017 production Romeo & Juliet, William Shakespeare's Hamlet – 1st – 30th March - confronts us with the mirror of our own mortality in an imperfect world.
Leeds Playhouse Director of Creative Engagement Alexander Ferris directs Around the World in 80 Days – 9th – 28th April - , a madcap Easter treat for all the family following the adventures of the mysterious and fabulously wealthy Phileas Fogg as he attempts to circumnavigate the world in 80 days.
Be My Baby (11th May – 1st June), Amanda Whittington's exploration of teenage sexual liberation in the 1960's, closes the Pop-Up season.
Tickets for the Pop-Up theatre are on general sale now https://leedsplayhouse.org.uk/whats-on/