Meighan Youth Theatre Productions (MYT) has signalled their return to the Waterside Arts Centre in Sale next year by announcing their 2018 production as the Jason Robert Brown musical Parade. The show will run from the 1st – 4th August at 7:30pm.
The musical dramatizes the 1913 trial of Jewish factory manager Leo Frank, who was accused and convicted of raping and murdering a thirteen-year-old employee, Mary Phagan. The trial, sensationalized by the media, aroused anti-Semitic tensions in Atlanta and the U.S. state of Georgia. When Frank's death sentence was commuted to life in prison by the departing Governor of Georgia, John M. Slaton due to his detailed review of over 10,000 pages of testimony and possible problems with the trial.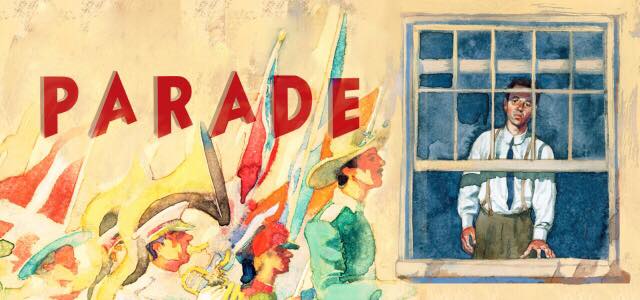 Whilst it may not seem the first choice for a youth production Parade has played to sold-out audiences at Hope Mill Theatre in Manchester and subsequently the George Lawton Hall in Mossley as the show had its North West revivals in both the professional and amateur form. In anticipation of this MYT has added an additional performance to their schedule making a total of 4 public performances instead of the original 3.
Director and founder of MYT, Joseph Meighan said on his choice of next year's show, "Parade has always been a story I knew I needed to tell at some point in my career, and it's always a show I've toyed with for MYT as I think the maturity of the membership means they would tackle it with the respect, commitment and open mind that the piece needs. Sadly, the world has led me to think that situationally and politically, it's time to produce Parade, and I think having a young cast will only add to the impact and message that the musical teaches and warns of prejudice, injustice and intolerance. I am extremely proud that MYT have given us the courage to take on this challenging piece of theatre, and I am so excited to see it grow".
Previous MYT productions have included Ghost the Musical (2015), The Addams Family and The Wizard of Oz (2016) and A Chorus Line (2017) all of which were critically acclaimed. The company was founded in 2009 when two 15-year-old school boys from Trafford were given council funding to create a theatrical project for young people and since then, MYT has never looked back. Originally known as Meighan and Hodgins Productions, they rebranded in 2011.
Having staged large scale, high quality productions every year since the company was formed, MYT has gone from strength to strength and has given young people the opportunity to perform, develop skills, work behind the scenes and be part of a production team.
Keep an eye on their website http://mytproductions.co.uk/ for ticket details which will be on sale soon.