A revival of hard hitting 1980s classic Rita, Sue and Bob Too is the highlight of Bolton Octagon's 50th Anniversary season.
The Octagon are Working with Out of Joint and the Royal Court Theatre on this long overdue revival of Rita, Sue and Bob Too (Wed 6th – Sat 23rd September 2017). It was first written for the Royal Court Theatre 1982 by rough diamond Andrea Dunbar, and is a brutally honest portrayal of working class life on a bleak council estate by someone who lived that life.
In Dunbar's world Rita and Sue are trying to escape their brutal childhoods carrying on with aspirational but weak married man Bob. The play's original director Max Stafford-Clark also mentored the troubled Dunbar, and returns to Bolton to direct before the production goes on a national tour.
The Octagon is about to undergo a major redevelopment so for the first time they are taking two productions off site. They are bringing back Sir Cliff's hit movie Summer Holiday as audiences join professional actors on a bus for a journey that will take them from Bolton's new travel interchange, through the town centre, to the newly renovated Albert Halls. Then the historic Queen's Park will be transformed for the Octagon's first ever full-scale park show, Gulliver's Travels.
"It is a huge privilege to present the Octagon's Anniversary Season which celebrates 50 years of making world class theatre in Bolton," says Octagon Artistic Director Elizabeth Newman.
"The people of Bolton built this Theatre and we continue to thrive because of them and their commitment to us. In our 50th anniversary season we are excited to say thank you to our audiences and participants and celebrate the work of many world class artists who have poured energy and heart into making theatre in Bolton for the past five decades."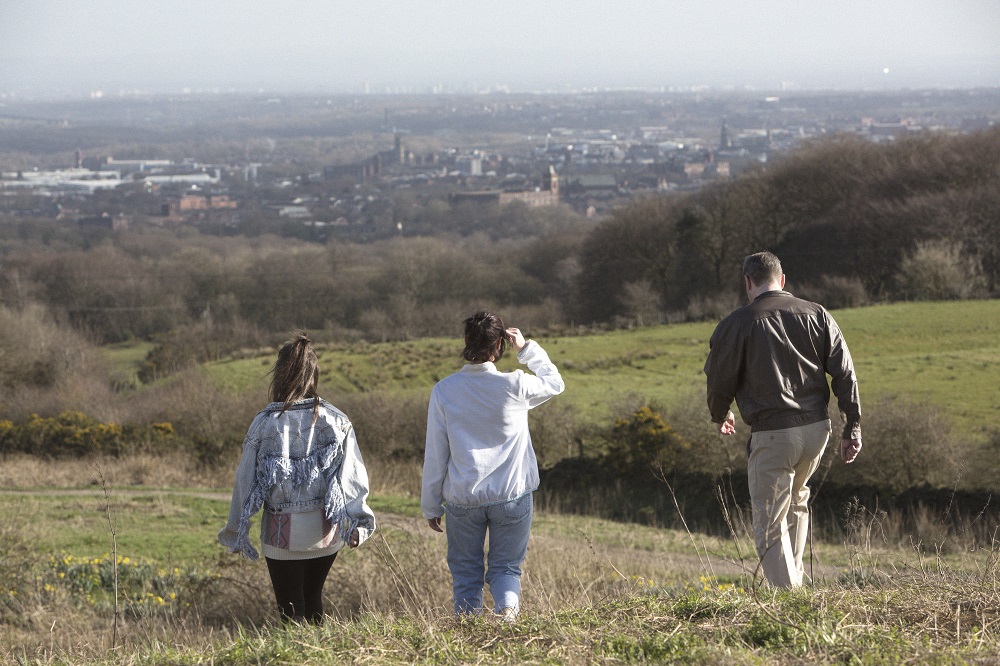 Other highlights Associate Artistic Director David Thacker making a welcome return directing Bertolt Brecht's timeless musical drama The Threepenny Opera (Thu 12th October – Sat 4th November 2017). Thacker has chosen to set it after the death of the Queen and on the eve of King Charles III's coronation this darkly comic story is brought bang up to date in this timely production.
The winter treat is Charles Dickens' A Christmas Carol (Fri 17th November 2017 – Sat 13th January 2018) bringing alive the classic festive tale of Ebenezer Scrooge and his fraught journey with three ghosts towards redemption.
2018 opens with Charlotte Brontë's Jane Eyre (Thu 18th January – Sat 10th February 2018) in a new adaptation by Lorna French and directed by Artistic Director Elizabeth Newman.
David Thacker is back taking on Hamlet (Thu 15th February – Sat 10th March 2018) which is a very pertinent production was we find ourselves in an increasingly uncertain and paranoid world.
Ayub Khan Din's award winning comedy about clashing cultures and family drama East is East (Thu 15th March – Sat 14th April 2018) returns to Bolton directed by Ben Occhipinti.
The season ends with the world premiere of The Big Corner (Thu 19th April – Sat 5th May 2018) adapted from the short stories of Bill Naughton by former Octagon Artistic Director Lawrence Till. Directed by Elizabeth Newman this love letter to Bolton weaves Naughton's stories into a heart-warming and uplifting comedy following the adventures of Bill and Alf as they discover the mystery and delights of girls as they grow up together.
For more information on the 50th anniversary season or to book tickets, please visit www.octagonbolton.co.uk or call the Box Office team on 01204 520661