Paula Lane made her name as feisty but doomed Kylie on Coronation Street and makes her musical theatre debut in the stage version of cult movie Kinky Boots which is on its way to Leeds Grand Theatre.
Kinky Boots won't be as familiar as some of the shows that come to the Grand as it wasn't a huge hit in cinemas, but the comedy musical version has a devoted following. Fans root for beleaguered shoe factory owner Charlie who turns to flamboyant drag artist Lola to help create a range of high heeled kinky boots that might just save the jobs of his devoted workers.
Paula is playing factory worker Lauren who helps Charlie to think differently about his factory, but says the odd couple nature of the musical touches audiences who love the film, or those like her who haven't seen it.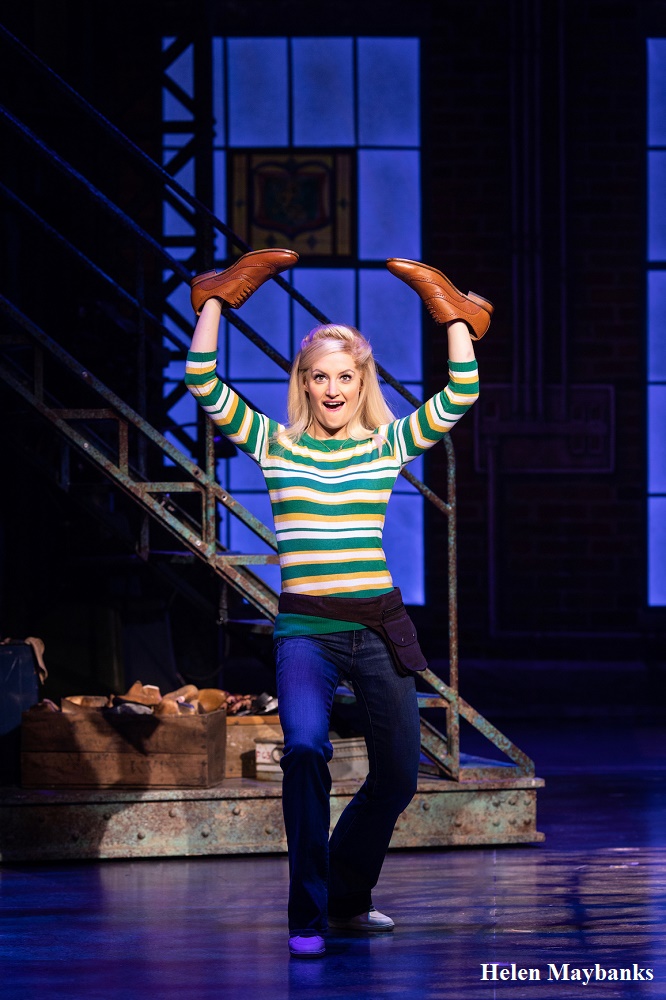 "You have two male characters who are unlikely friends, they cross paths just at the right time when they both need some help in their lives," says Paula. "They form this fabulous relationship where they come together to make boots, but they are worlds apart.
"You have Charlie who inherits his father's factory, and it's not the route he wants to be going down as he thinks he has ambitions in higher places, but it is his destiny to do it if he can only open his eyes. Then you have Lola who is the opposite maybe full of confidence on the surface, but she has her own heartaches and self-esteem problems buried deep within. I have to admit that I didn't know that much about drag artists, and I've heard that people are starting to do degrees in it, so it is a big thing the drag form. You go back in history it's there, but I don't think it has been that widely spoken about.
"They turn each other inside out and face the world head on, so coupled with glitter, dancing and infectious numbers it takes the audience on a massive journey."
One of the show's secret weapons is that pop star Cyndi Lauper wrote the music and theatre legend Harvey Fierstein wrote the book. The show was a sleeper hit on Broadway winning six Tonys, including Best Musical, before heading to the West End picking up an Olivier for Best New Musical. So full marks to Paula for taking on such a big show for her musical theatre debut.
"I did a bit dancing and singing at college, but nothing on this scale," recalls Paula. "About six months ago I'd say in interviews this isn't my area, and actually I've now got seven months and 150 performances under my belt, but I can't deny it is still nerve racking and very different doing live to TV, and you have to be on point every day.
"Sometimes when you sound check you hear the music without the words, and you go that is genius and so catchy. Then you get the lyrics onstage, and you think how did those two geniuses come up with this, I'm never, ever bored of listening to the songs.
"Lauren is on first glance a typical blond, a bit dipsy and wears her heart on her sleeve. But as the musical ticks on she realises that she has planted the seed in Charlie to find a niche market, and it's through her wittiness that sparks the lightbulb moment, but I've had to master my comedy timing as there are some moments if you hit it just right the audience completely go with me.
"My character sings a big number, The History of Wrong Guys, where she is telling the world about how unlucky she has been in love, breaking it down from A to Z. It is this moment with Charlie when she goes, oh, no, as he is falling in love with him, which is unexpected as she has only ever seen him as a lacklustre bore as she says. It is really, really funny song, but a bit of a test sometimes."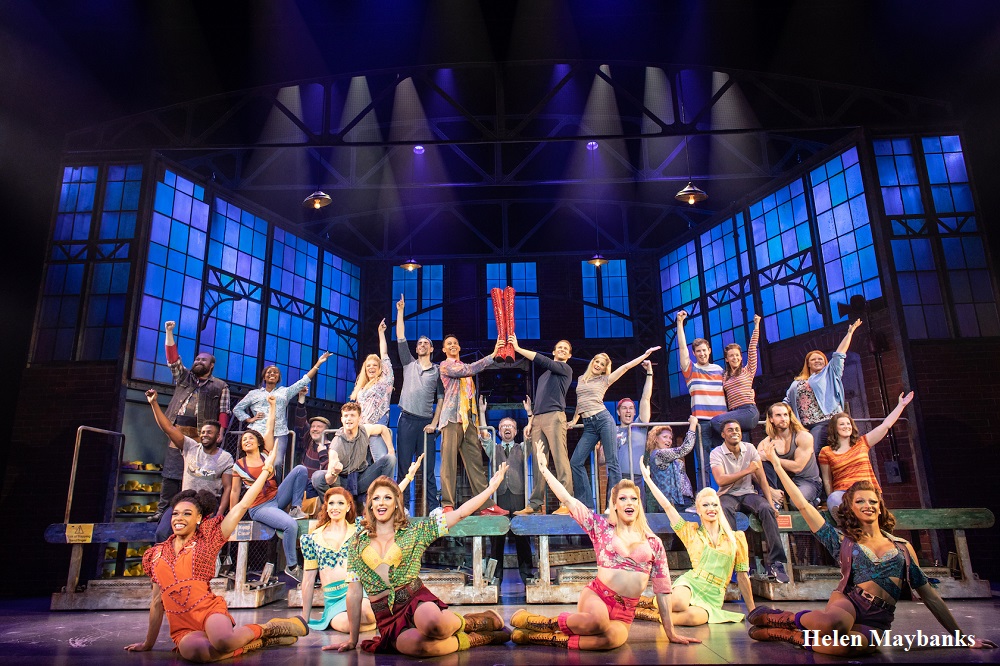 Paula was born in Hebden Bridge, and got married in Leeds Cathedral, so is looking forward to coming home to Yorkshire. Paula says the tour's Manchester dates also felt like home as she spent six happy years creating chaos on the Weatherfield cobbles, but unlike her Kinky Boots character comedy moments for Kylie Pratt seemed few and far between.
"There was at the beginning. I think in soaps, unless you are Patti Clare who plays Mary when you are a comedy character through and through, they start to build up stories for you where you encounter the emotional trauma. When she first came in she'd have her funny moments with Gail, and I loved how fresh and unaffected she was. I was there for six years so maybe she had a year of comedy and five years of absolute hell.
"Working in a soap people in the industry think it is easy, and sometimes look down on it, and go it's just a soap. Let me tell you they work so hard and I formed brilliant relationships with many actors on that job, and not just with people who were in my family there.
"I really grew up there as I had two children in real life and it enabled me to have a life I probably wouldn't have had otherwise. The character sat really well in me and I enjoyed stretching her to the max. From a creative point of view you can't deny the desire to do other things and that outweighs the lifestyle. It's like a relationship when it breaks down it's done, and it has gone on every journey it can go on, so I knew it was the right time to shift on."
Kinky Boots is at Leeds Grand Theatre from Tuesday 9th April to Saturday 20th April. To book www.leedsgrandtheatre.com or 0844 8482700.