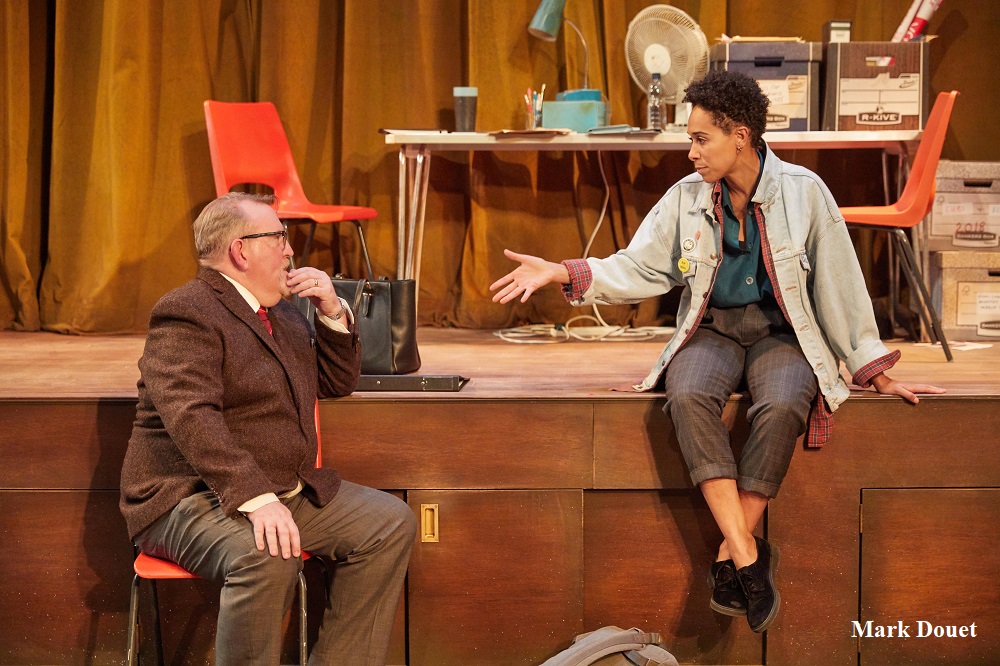 Steel written by Chris Bush and the intimate setting of the Crucible Studio theatre brought the personal into the politics. It's themes of gender, race and power are not isolated in politics but are universal in all that is personal. The staging was both simplistic and adequate and never attempted to detract from the sheer tour de force of this social commentary. With tokenistic desk and chairs and minimal hand props this performance left no doubt as to whose story we were presently being privy too. Be it the 1980's and Josie and Dai or the present date and Vanessa and Ian. This two hander was masterfully controlled by Rebecca Scroggs and Nigel Betts. I cannot praise enough the intensity of both the script and the stunning delivery of the actors. Truly a mesmerising and thought provoking evening.
Whilst highlighting the progression of women in Politics over the past 30 years, Bush indirectly asks the audience to question who represents us in politics and for what reason? What qualifies a person to lead us and what power does an individual have to implement change? What does it take to be a women in male dominated politics and how far have we; as a society; come from Josie's story as a female councillor in the 1980's to Vanessa's story in the present date, and at what cost? We are invited to consider these 'flawed and fallible' individuals who have differing and personal views on how to make things better - both male and female.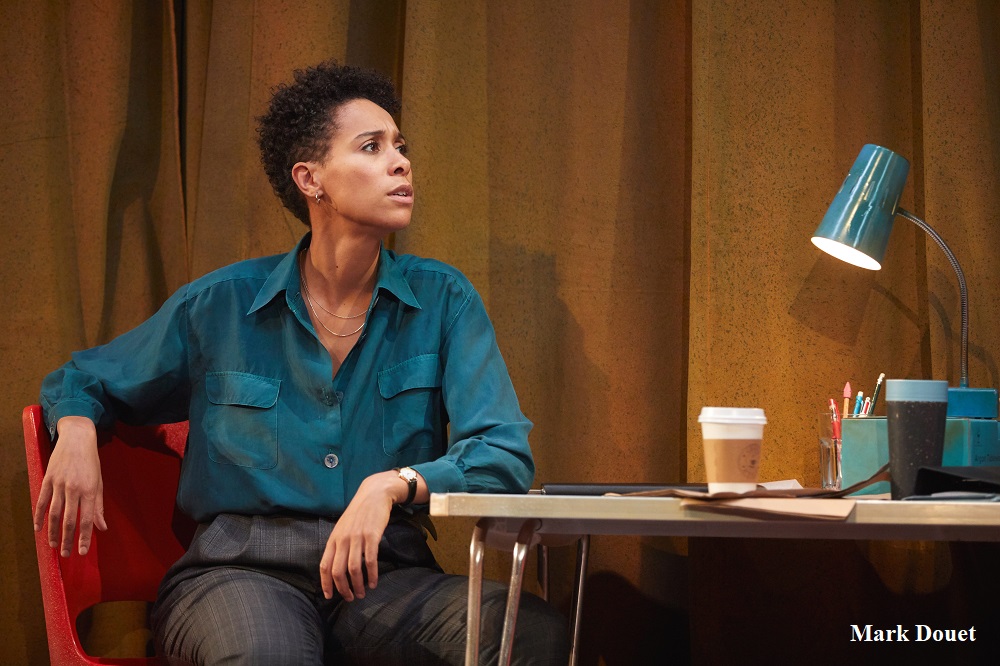 Whilst the subject matter totally engaged me and the exquisite scriptwriting had my emotions leaping from laughter to pity, anger to gratitude, it also firmly held a highly reflective mirror up to my preconceptions and often nostalgic ignorance and arrogance. The exquisite and highly insightful script was brought to life by stunning performances from Scroggs and Betts. Their multiple role playing was totally convincing and their monologues were jaw droppingly and powerfully emotive, juxtaposed with a perfect sprinkling of northern humour and executed to perfection, showing two actors of consummate skill. They were simply breath-taking.
The play never took on a gender biased perspective and this was a great strength. If you see one play this year, I would totally recommend it be this one - 'Steel'. I would be very surprised if this does not receive some kind of award on so many levels. I am still reeling from the power of this play and the effect it has had on me. Do not miss this gem of a play, and 'Steel' yourself to question things you never considered.
Reviewer: Tracey Bell
Reviewed: 17th September 2018
North West End Rating: ★★★★★