One of the big success stories at West Yorkshire Playhouse in recent times has been the total revamp of their youth theatre and the cream of that crop took to the Courtyard stage in a new play about the rising tide of young people battling mental health issues.
Zoetrope opens with depressed teenager Lily staring into a dank Leeds canal contemplating ending it all before backtracking to a local youth support group she has joined who talk about their own issues including drug abuse, alcoholism, eating disorders and gender dysphoria.
The real power of Zoetrope is while it is written by Rebecca Manley, much of the dialogue has been gleaned from sessions the actors and production team had with people who use Child and Adolescent Mental Health Services that support young people across Leeds. Weaving those real life experiences into a semi devised piece makes the narrative authentic, and the teenage cast seem to feed off it.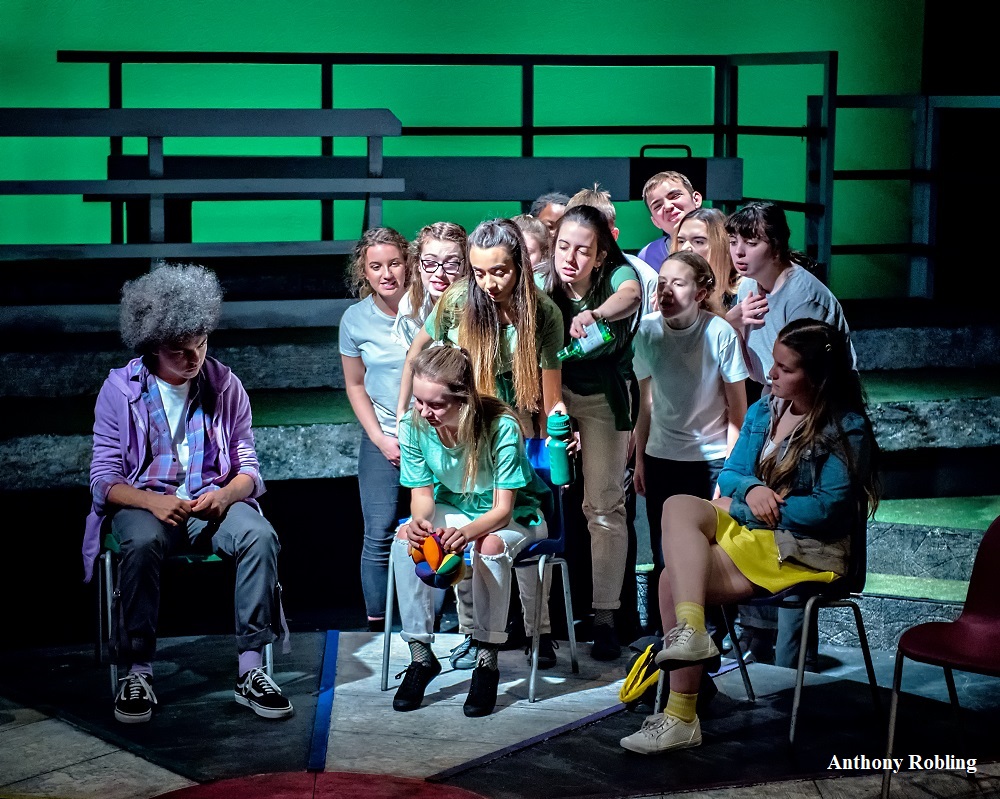 Older actors have more life experiences to draw on, but it would be unrealistic to think this cast don't have friends or family members dealing with some - or all - of these issues, which clearly helps them as they can dig deep into their own wells of inspiration.
It helps that the actors playing the group members are strong performers subtly revealing their character's backstories, and how the system supporting young people is failing them after being slashed to bits by over £50 million worth of cuts.
The actor who plays teen mum Whitney combines a beautifully judged mix of aggression and vulnerability in a performance as good as anything seen in this theatre in 2017. But make no mistake the other six group members are all well on the road to professional careers if they want them.
All too often the words 'enthusiastic' or 'lively' are used to describe young talent which is lazy patronising twaddle. The only criteria is when provided with a clever set like Irene Jade's design - based around a giant roundabout/group session room - and all the production tricks a big stage like the Quarry offers can the cast actually deliver the goods to the required standard? Yep, they can, and then some.
Gemma Woffinden is the mastermind behind the youth theatre's renaissance and directs Zoetrope with a firm hand not letting her young protégés take any easy choices. Woofinden marshalls a big supporting cast with great flair showcasing their ability without making it feel contrived, and the sequence when they act out the bizarre five stage test which seeks to create a template for mental health issues is skilfully executed.
The only misstep is nothing to do with the cast as Manley and Woffinden present all the authority figures as overacted cardboard cutout bureaucrats rather than people who might be struggling to offer any sort of service in the face of draconian cuts that see their young charges slipping away under the radar.
Zoetrope is one of those rare moments when you see a lot of hard work over a number of years finally come together onstage as a talented cast mount a production that takes on a big issue with real empathy, and proves that the next generation of Yorkshire actors have talent to burn.
Reviewer: Paul Clarke
Reviewed: 3rd November 2017
North West End Rating: ★★★★