The scene was set well for a night of fear with promises of "don't go unless you like being scared out of your wits"!
There was an atmospheric chill throughout the theatre this night and it wasn't just the cold of the Staffordshire night; I wouldn't be surprised if they had turned the heating off for the show, but it really added to the atmosphere of the evening with a feeling that you were sat in the middle of the moors where the play was set.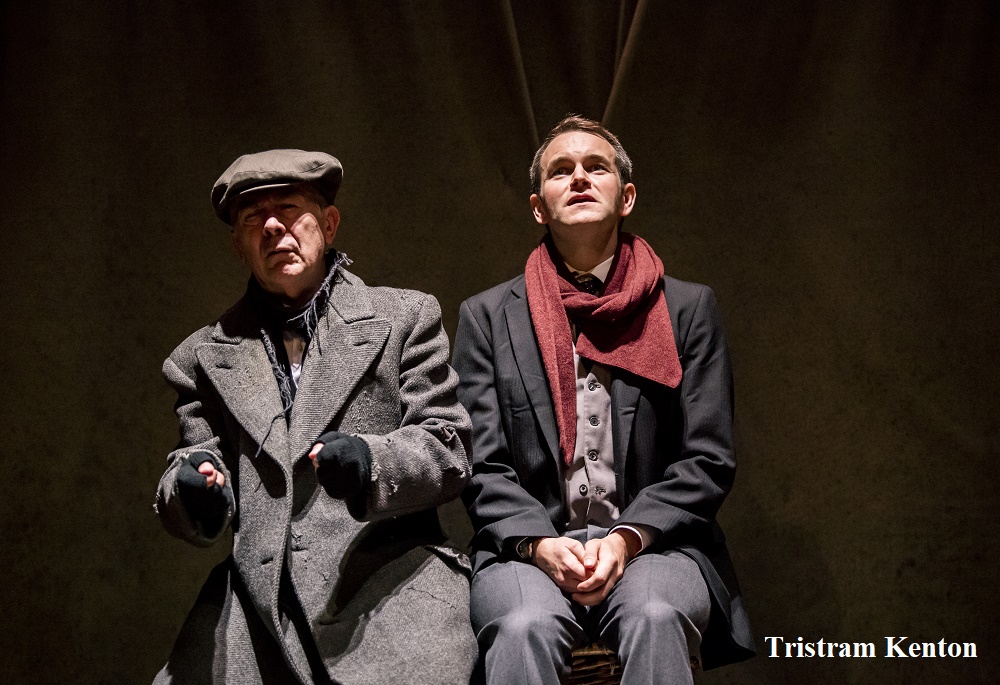 A ghost story by Susan Hill, adapted for theatre by Stephen Mallatratt, The Woman in Black tells the story of junior solicitor Arthur Kipps, his journey to the small market town of Crythin Gifford to attend the funeral of a client and his ghostly experience at Eel Marsh House.
Just two actors held the audience's attention for the whole evening. The story is told from the perspective of The Actor and Arthur Kipps as if set in the theatre, which enabled a real return to the art of true theatre with the use of minimal staging, excellent lighting, sound and visual effects (including rolling mists, imaginary dogs and horse and carriage trips without horses or carriages). I even wondered if musty odours had been purposely sprayed through the theatre to add to the atmosphere of an old theatre.
This was a real celebration of the actor and acting in its most raw sense. There were moments that shocked, which resulted in screams from the audience but it missed the real fear factor for me, but that might have been because of the rustle of bags of chocolate from the group behind and constant coughing from audience members which lessoned the atmosphere somewhat. In all though, it told a good story well.
Reviewer: Sue Gwynne
Reviewed: 5th November 2019
North West End UK Rating: ★★★★