The Regent Theatre was buzzing last night to see Beautiful. With people both young and old ready to see this never before seen in Stoke show. The excitement was electric.
Now if you'd of asked me before last night if I knew a Carole King song? The answer would have probably been no.
However, after seeing this frankly spectacular show, I realised just how iconic her songs are. The show is a Jukebox Musical of just a handful of her best songs.
Firstly, the script is clever, witty and poignant. It addresses some real hard-hitting subjects with absolute ease. The way the show addresses on characters Mental Health issues should be applauded. The songs were woven in with absolute ease.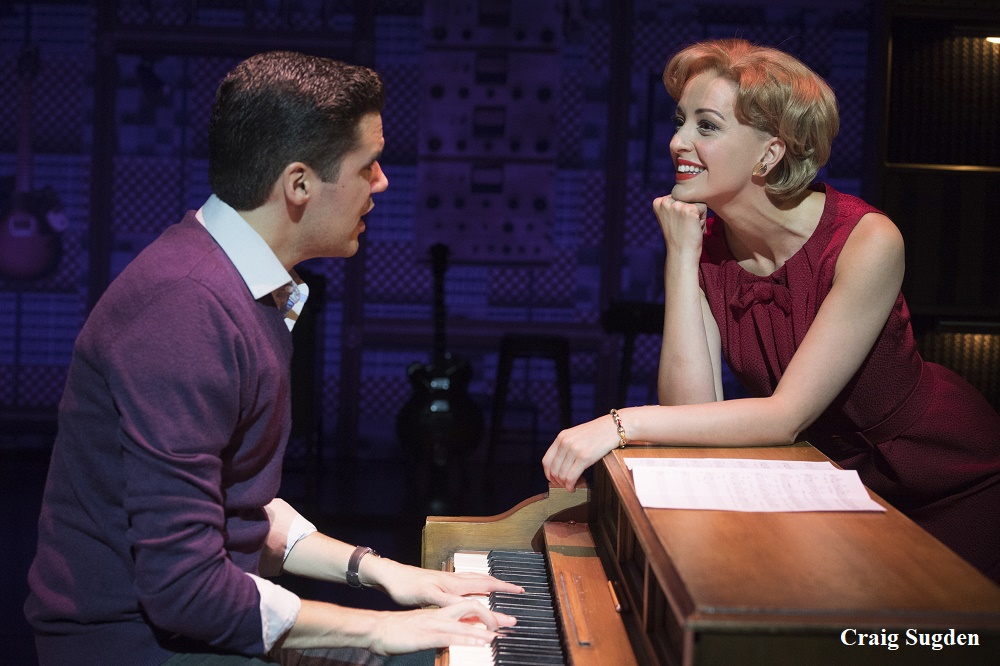 The set which centred around the piano, most of the time was simple, effective and intricate. I loved that some of the recreations of the songs were used for the scene changes. This was not only exceptionally clever, the cast absolutely nailed these and at times was like being at a concert of the actual stars.
Bronte Barbe, who absolutely smashes the role of Carole had the audience in the palm of her hand. She gave a world-class performance. She handled every element of the show with total ease. She was vocally stunning! She perfected King's voice and with this had everyone captivated. She is a remarkable performer and if you want to see what a musical theatre star looks like? We'll, look no further.
As her husband, Gerry Goffin, Kane Oliver Parry gave a stunning performance. He was supposed to be almost the Villian of the story in aspects. But actually, he remained completely likeable throughout. He tackled some very difficult points in the script making the poignant and heartfelt. He and Barbe had a lovely relationship throughout. The two worked and dwelled together beautifully.
Amy Ellen Richardson and Matthew Gonsalves also gave spectacular performances. They brought the comedy aspects out in the show. They had their ups and downs throughout. But moved the audience with them! In all honesty, the entire cast was little short than complete perfection.
This is a show is definitely not too missed! It's a completely stunning piece of theatre. It's so feel good and you leave the theatre singing, humming and dancing the iconic music you just heard! I implore anyone to go and see this show and not fall in love with every aspect.
Reviewer: Leanne Ashworth
Reviewed: 24th April 2018
North West End Rating: ★★★★★