This production of High School Musical was brought to Regent Theatre by Stage Experience. They are an organisation that give children of all ages and backgrounds the opportunity to perform on the big professional stage. I had a mix of feelings watching this show.
As you are seated you can immediately see that the stage set was creative and professional. The show started with a bang as all cast members entered the stage for the first musical number. As the show began you could tell that the children were really enjoying themselves.
Unfortunately, the live band, although very talented and gave the musical numbers a real lift, drowned the ensemble. You couldn't hear the dialogue or the singing from the onset and throughout the show. The lighting was good and gave a great atmosphere. Again unfortunately, some of the main cast, who had great voices, struggled to hold their own when singing harmonising duets and many notes fell flat. The dancing in the show was good and well-choreographed but the acting suffered from wooden performances.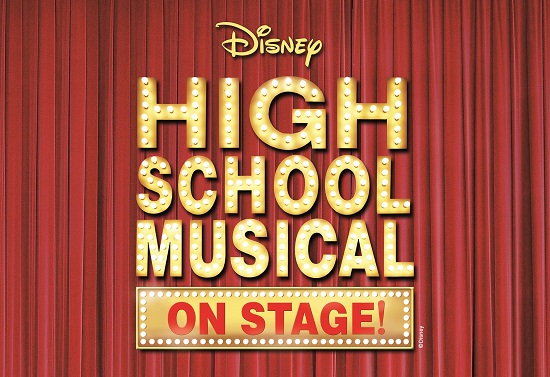 Baring in mind this was opening night and many of the children were very young, they did well to deal with the pressure that opening night brings. Even when there was a technical difficulty that meant that next musical number didn't start they remained professional, held their own and improvised so well that you didn't immediately notice something had gone wrong. That is no easy task and credit goes to them for that. The curtain went down whilst the problem was dealt with and they effortlessly picked up where they left off.
I must mention some notable performances. Issac Radcliffe who played Troy Bolton- his voice was to die for. Emilia Braddon who played Sharpey was also great- her comedic timing was on point. I also enjoyed Jessica Forse's portrayal of Kelsi- she brilliantly played the timid composer of East High's Spring Musical. Aaron Belcher played Coach Bolton- his leadership and enthusiasm brought out the best in the actors he was interacting with on stage.
As someone who was involved in theatre as a child I understand how valuable the opportunity to perform in musical theatre is. I'm thrilled that there is an organisation like Stage Experience out there, giving these children this opportunity to come out of their shell, express themselves and gain self confidence that will stay with them their whole lives.
This is a great show to take children to, it was all singing all dancing blast that the children in the audience were clearly loving. The cast endeavoured to get the audience involved and many were singing and clapping along. Overall it was an enjoyable experience when you took take it for what it is. You could clearly see a lot of effort was put into the whole production, and most importantly, the children in the show were having the time of their lives.
Reviewer: Lowri Hiles
Reviewed: 17th August 2017