Graham Fellows has had a long and varied career. As a teenager, while at drama school in Manchester, he became a one hit wonder as Jilted John with the eponymous punk song reaching number four in the pop charts. Various acting roles followed including a two month stint on Coronation Street and other small roles in shows.
In this studio show Fellows is himself rather than one of his alter egos, as he takes a retrospective trawl through his personal and professional history, and including many songs he has written through the years. Unfortunately most are instantly forgettable, the one exception being a truncated performance of his 'hit'.
He discusses his ten years of living in Manchester (having moved from Sheffield when starting drama school) and then his move to London and the creation of his best known character John Shuttleworth.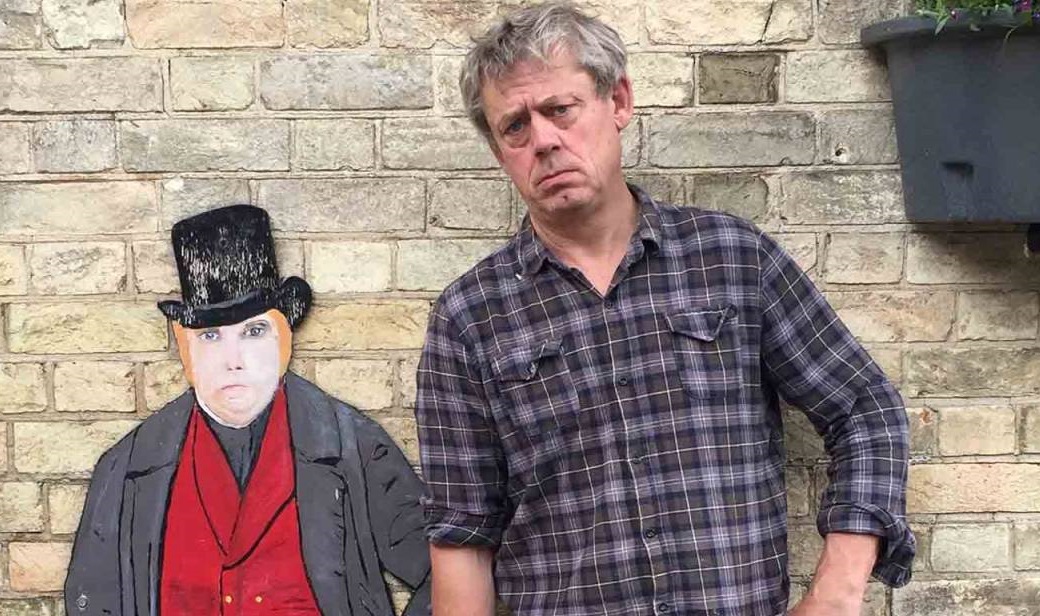 He name drops with the best but the stories told are short and often throwaways. He discusses his move to Lincolnshire so his growing family have more room than his tiny flat and how events in his life have prompted different songs. While Fellows is a skilled songwriter, although his comedy lyrics often lack humour, he is not a particularly good singer and many uotes are either just missed or mangled entirely. He closes with a song about actor Mark Rylance who lodged with him while working in Manchester.
As himself Fellows is self-depreciating and self-effacing but this isn't enough to carry a show and even referring to it as therapy doesn't make for a humorous evening. Most of the comedy is clean and gentle but it needs form and function to succeed. During the monologues, Fellows often slips into conversation with Shuttleworth or other counterparts, but these often feel forced and unnecessary detracting from his stories not enhancing.
As John Shuttleworth, Fellows uses the mundane as a source of comedy and in a manner with limited appeal. Here, as himself, he does not have the character to fall back on and although he comes over as a genuinely nice man, the appeal is even more limited. Unless you are already a fan, this is not the show for you.
Reviewer: Helen Jones
Reviewed: 25th January 2019
North West End Rating: ★★★