Buglight Theatre was established as a means to showcase work that connects to today's social and political issues, and to encourage artists to create their own work: this ethos is fully encompassed by their production of 'Me, Mum & the Patriarchy'. Written and performed by Buglight Theatre founder Keeley Lane, this play is a one woman show exploring the paradox of choice through a feminist semi-autobiographical performance.
The story follows Keeley as she's packing away her memories into boxes and taking a trip down memory lane into her family history. The set was simple yet effective, with a single chair and half packed boxes scattered around the space. An open, welcoming atmosphere is established immediately as Lane chats to the audience as though old friends; directing eye contact to different audience members in turn exhibiting a self-assured demeanour and making the audience feel involved. It appeared as though there were no barriers between Lane and the audience, and the story was being told spontaneously.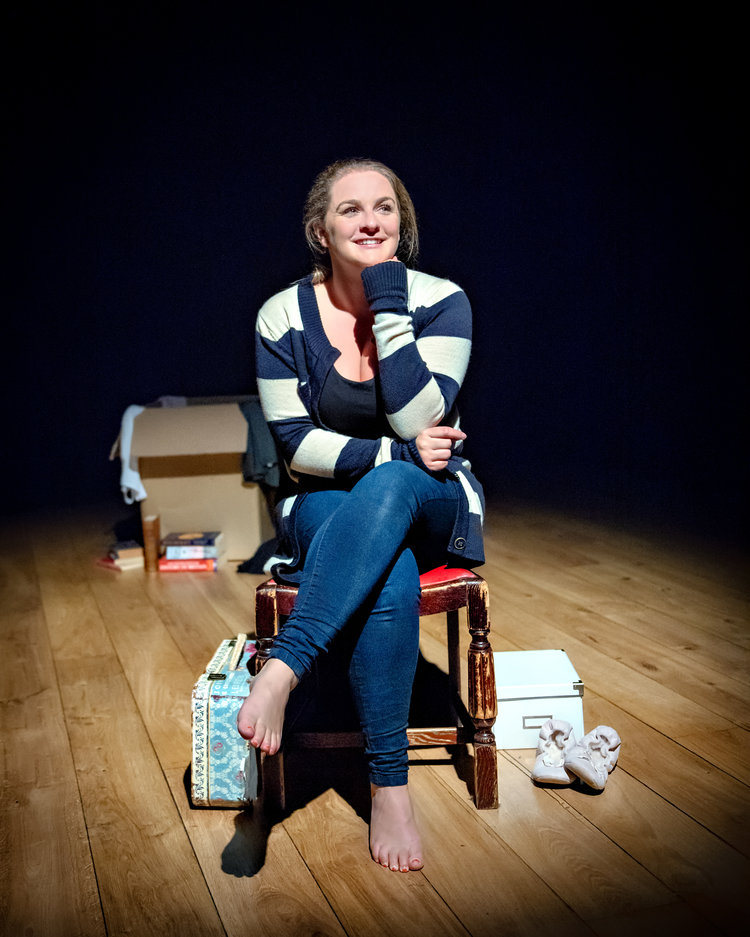 Lane embodies her mother, grandmother and several others along the way. Each character is distinguishable and the audience are fully invested in the story that all the characters collectively are telling. This is testament to Lane's undoubtable talent as both a writer and performer, and Samantha Robinson's direction of the piece. A particular stand out moment is Keeley's Mum's story which was incredibly moving.
Throughout the show, Disney music interludes break up the scenes, sometimes comically, sometimes poignantly. The sound design by Dave Searle interlinks these effects seamlessly. Chris Hanlon's lighting was effective throughout; different parts of the stage were lit up for different characters, and the scenes set outside of the room Keeley was packing up were brought to life by the lighting. Props were used cleverly during the performance, particularly the captioned t shirts that Keeley alternated between throughout.
A fearless performance; Lane is unafraid to shine a light on many issues that are easy to shy away from for fear of making others uncomfortable. But Lane does not claim to be the "perfect feminist"; she recognises the mistakes she's made along the way, the compromises to her morals she's had to make in a man's world that she has grown and learnt from. Written and executed with pure wit and style, 'Me, Mum & the Patriarchy' paints an all too real picture of the position women are put in on a daily basis.
In this day and age, conversations are starting to happen sparking from the #MeToo movement, and as a society we recognise how far we have come. However that does not mean that there's not still a long way to go, and 'Me, Mum & the Patriarchy' highlights this and questions what's next.
A poignant, moving, important piece of theatre but with plenty of laughs along the way.
Reviewer: Becky Mottershead
Reviewed: 6th November 2018
North West End Rating: ★★★★