Russell Watson performed at the Lowry Theatre in Salford for his 'Canzoni D'Amore' tour (songs of love tour), The 51-year-old from Irlam rose to fame with his infamous tenor voice and has become a household name for his cheeky chappy image and silky vocals.
Watson's debut album 'The Voice' was released in 2001 but in 2006 he was diagnosed with a benign pituitary tumour halting his next album, after further complications it wasn't until 2010 that he finally released his 'La Voce' album.
Watson opened the show accompanied by the 20 strong singers of 'The musical village choir' and a 7 piece orchestra, unfortunately I did not receive a brochure to give credit to the individual five guys and two girls in the band but they were sublime as they played exquisitely throughout the evening.
Watson's first ballot was 'Love Story' dressed in his black suit and white tie looked the perfect sophisticated gentleman with vocals of an angel. It is clear he has strong following as the auditorium was packed with loyal fans especially ladies from the age of 40-100 years old, Watson tenderly interacted with his fans and at one point in the evening wandered along in the auditorium shaking hands, hugging and stopping for photos for his adoring fans.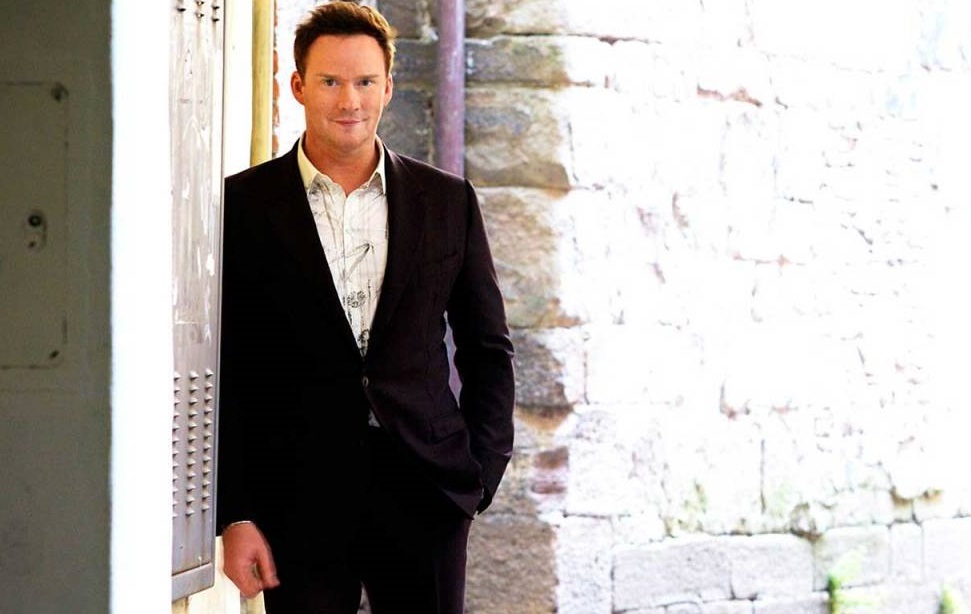 The staging and lighting was simple but effective with its red curtain backdrop and spotlights with hanging lanterns overhead.
Watson told stories of his Gran who lived at 29A Warwick Road in Atherton and how she influenced his love of classical music, also tales of his mums love of Cliff Richard and his father's love of Johnny Cash followed by a stunning rendition of 'I walk the line' by Johnny in 1956 showcasing Watson's vocal range.
In the first act Watson sang lots of familiar songs from his albums and musical theatre such as 'Camelot', 'Carousel', 'Chess', 'South Pacific' and Stephen Sondheim's 'A Little Night Music' which pleased his attentive audience.
In the second act Watson was joined by 20 members of the 'Manchester survivors choir' as well as the original 'musical village choir'.
His 28 years as a performer has not made Watson lose sight of his values and humanity as he certainly comes across as a down to earth sincere lovely guy.
Watson invited Olivia Safe the highest soprano vocal range singing lady in the UK to sing solo during the evening and for his Orchestra do an array of theme tunes from 'Magnificent', 'Bullet' and 'The Great Escape' also the choir to sing whilst took a break backstage.
Watson finished evening doing a duet with 'The Manchester Survivors' choir of 'Stuck in Reverse' by Coldplay followed by a well deserved standing ovation of respect for the young survivors of the Manchester bombing in 2017.
A fantastic evening of pure entertainment had by all with lots of loyal fans leaving happily contented by the end of the night.
Russell Watson's tour continues to York but returns to Manchester in February 2019 at the Bridgewater Hall.
Verdict: A sensational Salford showman with fantastic charisma.
Reviewer: Katie Leicester
Reviewed: 13th October 2018
North West End Rating: ★★★★