I must admit, when Knot began with Nikki and JD's description of when they met I thought we were in for an hour of soppy Valentine's Day expressive dance. Luckily, I was very wrong.
As was later revealed, this romantic introduction was part of Knot's trickery, satisfying our expectations before developing into a more interesting portrayal of a unique relationship. A relationship that is intimate but not sexual, harbours conflict but is still harmonious.
Combining acrobalance with storytelling, and utilising their charm, Nikki Rummer and Jean-Daniel Broussé have created a generous piece of contemporary performance.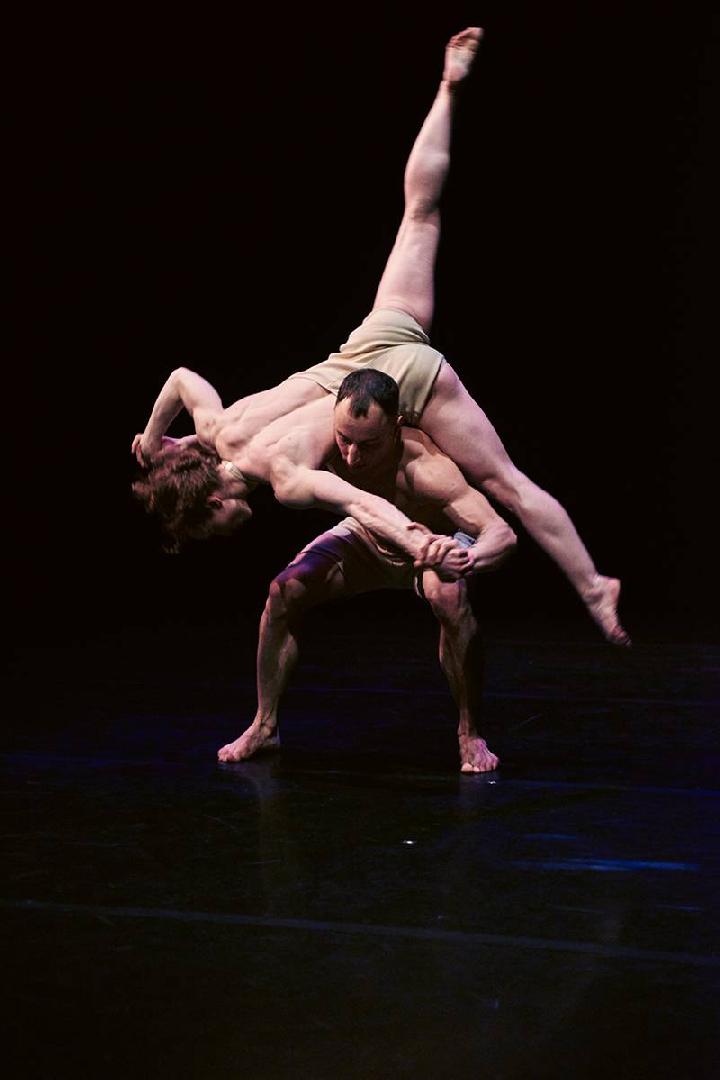 Well-structured and surprisingly funny, this one-act show explores relationships through moments of conflict, trust, dependency and confession.
Together, Nikki and JD's bodies exist in equilibrium. Their near-perfect execution and smooth transitions, their dexterity and artful mastery provoke involuntary gasps of disbelief in the audience.
But there's much more to Knot than acrobatic tricks. Through all their strength, athleticism and stability, Nikki and JD retain the fragility of an intense relationship. In addition to harmony we see impulsiveness, resentment and doubt.
In the second half a sibling-like childish playfulness seeps out in both their words and movements as they compete for centre stage and for control.
Quieter moments of biography then change the pace, revealing the aptness of acrobalance for exploring trust and tenderness. In these scenes each tensed muscle and frozen pose creates a temporary moment of security and support, a stillness before movement must give way.
This is the beauty of balance. As impressive as the flashy tricks are, the true success of Nikki and JD's Knot lies in the sensitive portrayal of a strong and dynamic human bond.
Reviewer: Eve Ryan
Reviewed: 14th February 2018
North West End Rating: ★★★★★