Have you ever wanted to be best friends with a music megastar, a rock star if you will? Getting all the celebrity gossip and be told those far out stories that you wish you could have been part of.
Well now you can, sort of. Madness Front man; Suggs has returned with his new spoken word tour titled 'King Cnut' and its as intimate and as friendly as having a pint with him at the local pub.
Suggs appears on the stage sat on a throne in a black wig and pristine white Mack, lit with low light it makes quite the first impression as he sets the scene for the events leading up to his 2016 Glastonbury performance when he goes on a two day bender and gets royally put in his place when storming the stage during Primal Scream's set.
Suggs real name Graham McPherson, 57 then proceeds to take us right back to when he was a teenager getting cigarettes out of locked cars and how he first got into music after a string of failed career attempts in plastering, decorating and gardening.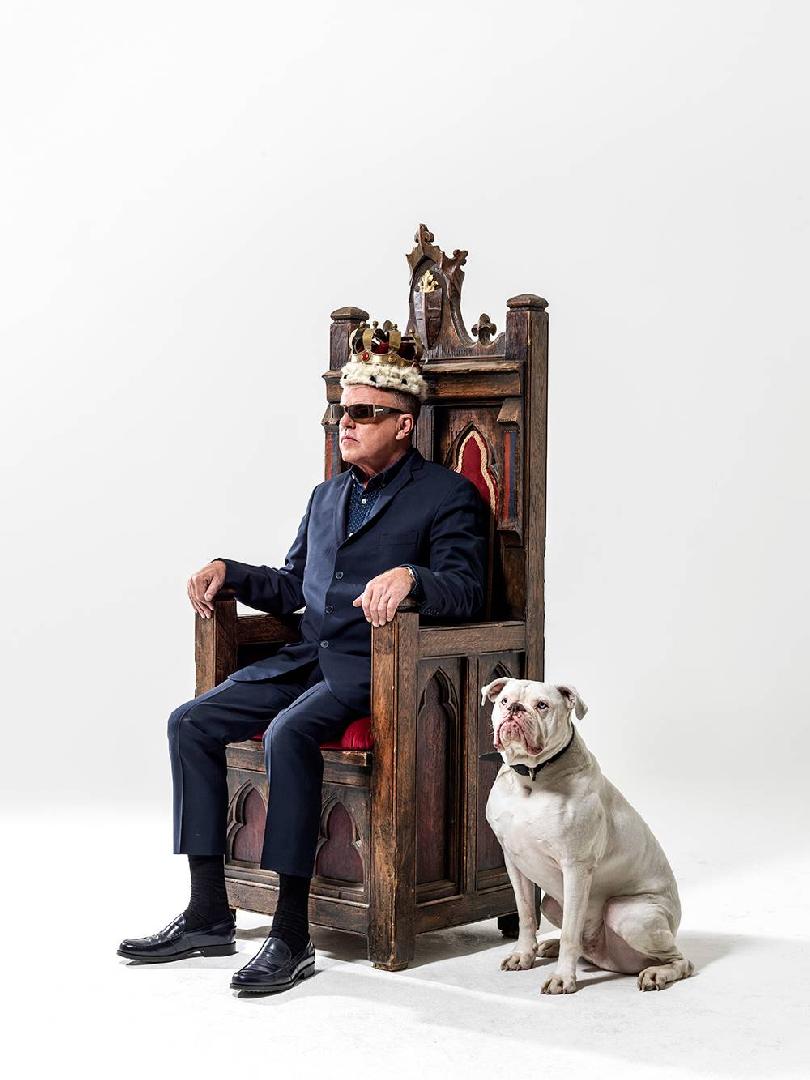 Suggs puts his own little spin on all his stories in a way that only he could get away with, he makes it witty and light even when talking about quite personal matters.
I didn't know quite what to make of the show at first but it really is gripping, he holds your attention and it feels very informal, adding musical performances in between stories with songs chosen which fit with the tales.
The second half sees Suggs reveal the revelation of him learning that he has a long lost family member and his quest to help his mother find them, the second half has more witty stories and a theme of Brian May for a couple of them has the audience in stitches.
He seems very open and humble as he tells us of all the general public who have told him they don't like him in one way or another, but how could you not like his performance tonight. Suggs is a natural storyteller and could pass for a stand-up comedian as he delivers a well-paced performance at the Lowry theatre, the show finishes with a live performance of 'Our House' and it was a fitting end to a captivating insightful evening.
Verdict: A natural storyteller, the audience hung on every word!
Reviewer: Max Eden
Reviewed: 13th February 2018
North West End Rating: ★★★★