This evening I witnessed James Acaster present and relive his autobiography at the Quays Theatre, Salford. Acaster makes it clear from the beginning, this is no stand-up comedy show - this is him reading from his book, bluntly however hilarious!
Each week, Acaster appeared on Josh Widdicombe's radio show where he recounts stories of something that has happened to him, all being that of truth. Acaster's weekly 'scrapes' are like something from a sitcom, some hard to believe yet he manages to relive and deliver his stories so well, it is as if he is even shocked that it happened to him.
The book was written in chronological order of each 'scrape' to follow on from his weekly radio shows, however this is a now become an autobiography of sheer laughs. Acaster has the ability to tell a story and create a vivid picture of his memoirs.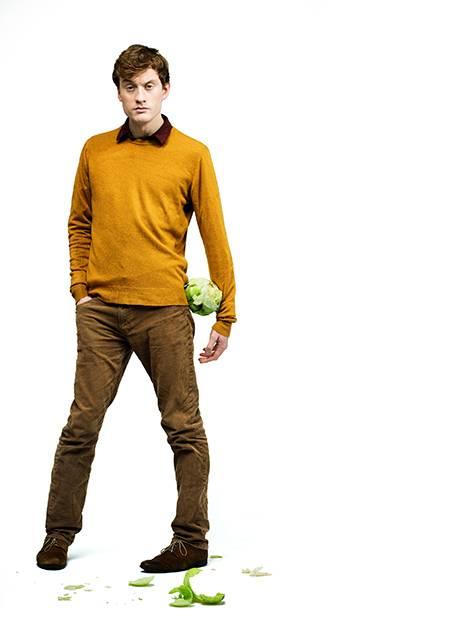 Throughout the book reading, Acaster give the audience the opportunity to do a Q & A at the end of each half. The Q & A ended up being a whirlwind discussing both politics and genres of music. In between this, there was heckling from an audience member sat directly opposite Acaster in the stalls. Acaster addressed this immediately, asking for the house lights to be brought up to which he said if he didn't see Shrek in front of him, he would have been very surprised. Despite the obvious effort from this guy to try and derail the show, Acaster completely destroyed his worth so effortlessly yet professionally. Not only did this make me admire Acaster more, it proved both his intelligence and his wit to overcome something that could have potentially ruined the evening.
Acaster left me intrigued to see what else his book had to offer, to the point I bought the book at the end of the show. The stories certainly portray Acaster as a genuine, funny guy and what kind of manner he is away from the fame and his critical acclaim.
If you are planning on going to see James Acaster and you consider yourself a heckler - well consider again, as he will not only remain incredibly professional but will verbally destroy you in the best way possible! I felt slightly sorry for him as you could see this effected his last performance of his tour and he seemed dejected that this could have ruined it for paying viewers, however he is a credit to his craft and apart from the minor interruption, he was fantastic and would see him again.
Acaster is a great story teller and a genuine funny guy through both his mannerisms and his quick witted behaviour and I would highly recommend the book!
Reviewer: Heather Errington
Reviewed: 3rd December 2017
North West End Rating: ★★★★