A small and quietly spoken man, in a black and grey harlequin suit, stands at a lectern, telling a story about an elderly man who soiled himself on a plane. This might not sound like the most exciting night out but, in the hands of a master humorist like David Sedaris, the evening is not only laugh out loud funny, but utterly human.
Sedaris has become possibly the world's funniest writer because he manages to find something like disgracing yourself in public - a fear we can all relate to - and turn it an essay that forces us to think about who we are as humans, and how we relate to each other.
The set up for this event is simple - Sedaris stands at the lecture and delivers two essays in his trademark sardonic style then reads from the diaries he has kept since 1974. Afterwards, he invites audience questions from the floor of this sold out gig full of fans of his Radio 4 live shows.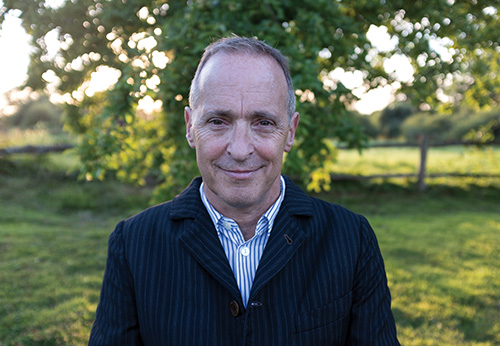 The first essay might kick off with a stranger's public humiliation, but although Sedaris is brutally honest about exposing our inner horrors, he doesn't spare himself; discussing how he had a bad case of the runs during a recent speaking tour. Along the way we find ourselves hearing how Sedaris expelled out a bucket full of what he says looked like rusty water, are introduced to his long-suffering boyfriend Hugh and asked to question our own actions and reactions when faced with a variety of social snags.
His second essay is from the New Yorker magazine with whom he has a long-standing relationship, having published over 40 pithy essays for them. The essay begins with a loving critique of his hoarder dad who aged 95 is still collecting rubbish in and around his North Carolina home. Sedaris then turn his attention to a searing but funny account of dealing - or not - with an alcoholic mother. Sedaris's ability to provoke hooting laughter at one moment, followed by tears of empathy another is the mark of an exceptionally gifted writer.
Sedaris is on the road with his monologues for one-third of the year and over time has become an accomplished stand-up, timing his gags and catty asides to perfection.
He is out plugging his new book, 'Theft by Finding (Volume ONE: David Sedaris Diaries 1977-2003) and reads out some wonderfully filthy and bitchy memories from that volume. As a treat, there are some more recent entries, including a particularly surreal one where he judges a children's fancy dress competition at the village fete near his Sussex home.
The good news for his fans is a second volume is planned with working title 'The Carnival of Snackery'; a title which was inspired by a particularly ludicrous menu in a curry house. It is that attention to the small, often absurd, details of the world that makes Sedaris such a master at holding a mirror up to his audience.
Warm, funny, filthy and wise – why on earth wouldn't you want to see the greatest humorist of his generation at work?
Reviewer: Paul Clarke
Reviewed: 10th September 2017
North West End Rating: ★★★★★