Amazing. Surreal. Hilarious. These are the only words that can possibly be applied to The Grand OId Dame of York panto (co-directed by Berwick Kaler and Damian Cruden), an explosion of colour, music and laughter that is surely guaranteed to bring the whole family together this festive season.
For the past 40 years, the annual Grand Old Dame panto at York Theatre Royal has been written and directed by Sunderland-native and York's adopted son, Berwick Kaler, as well as starring in the titular role of the Grand Old Dame herself. This year marks his swan song as part of the production, of which he is the brain, heart, and certainly the wit. It's fitting that this year's panto serves as an uproarious goodbye and thank you to his four decades of hilarity.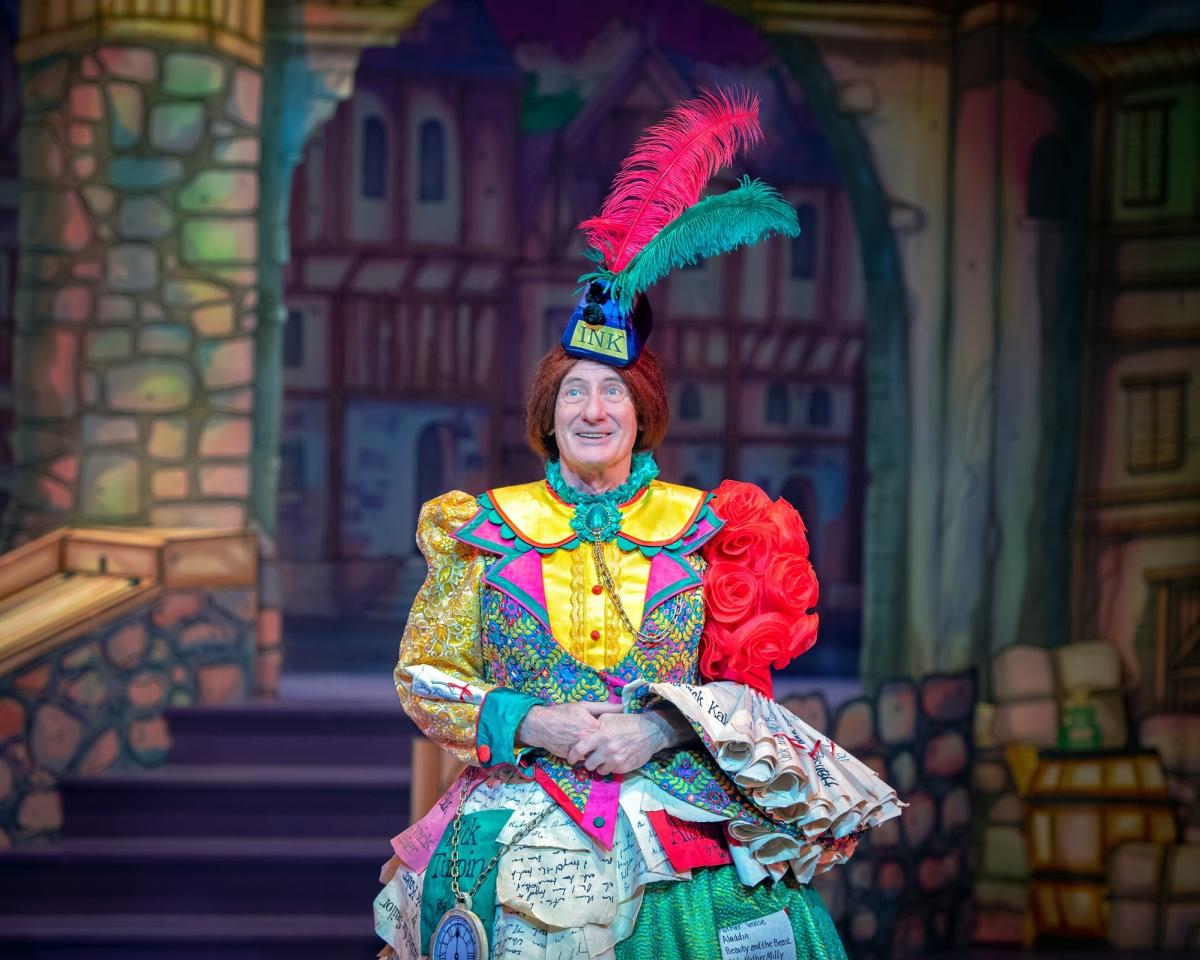 The only tears are of laughter, however, and there's only the most forgivably small amount of self-indulgence (which frequently turns into self-deprecation, as Berwick and cast warmly make fun of their 'recycled rubbish'). The show is as smart and entertaining as it ever was, playing on the history of characters and stories with which the panto company have entertained audiences throughout the years. Some of the jokes are very much for those 'in the know', but as a whole the panto is easily accessible to both newcomers and old hands.
There isn't much point trying to recite the plot, because it doesn't follow a standard panto formula. Characters frequently wonder which story they're in, and elements from familiar classics like Peter Pan, Robin Hood, and Red Riding Hood all show up and are summarily mocked. Eventually, something like a story asserts itself. Molly Motley (aka the Grand Old Dame) is the last person in the country with the power of laughter, and lives in York with her two hapless grown-up children (Nobby, played by Martin Barrass; and Alex, played by Suzy Cooper). For reasons that are never made clear, she must defeat the scheme of the nefarious Leslie Miserables (David Leonard), a Beetlejuice-inspired villain of only the vaguest powers and motives, and who may or may not be a practicing dentist. This scheme takes the form of removing Molly from Yorkshire via hot air balloon, thus sapping her of her comedic powers.
Her children ride to the rescue (literally), along with a Dick Turpin character called A.J. (A.J. Powell) who keeps switching sides, and Essex-based fairy Va-Va-Voom (Jake Lindsay), who dreams of getting his wings. In between, there is a fairy cake baking competition, a Spice Girls reunion tour, and a memorable scene in which the stage is literally deconstructed around Motley / Kaler as he sings an ode to friendship before being physically picked up and deposited by a team of stagehands.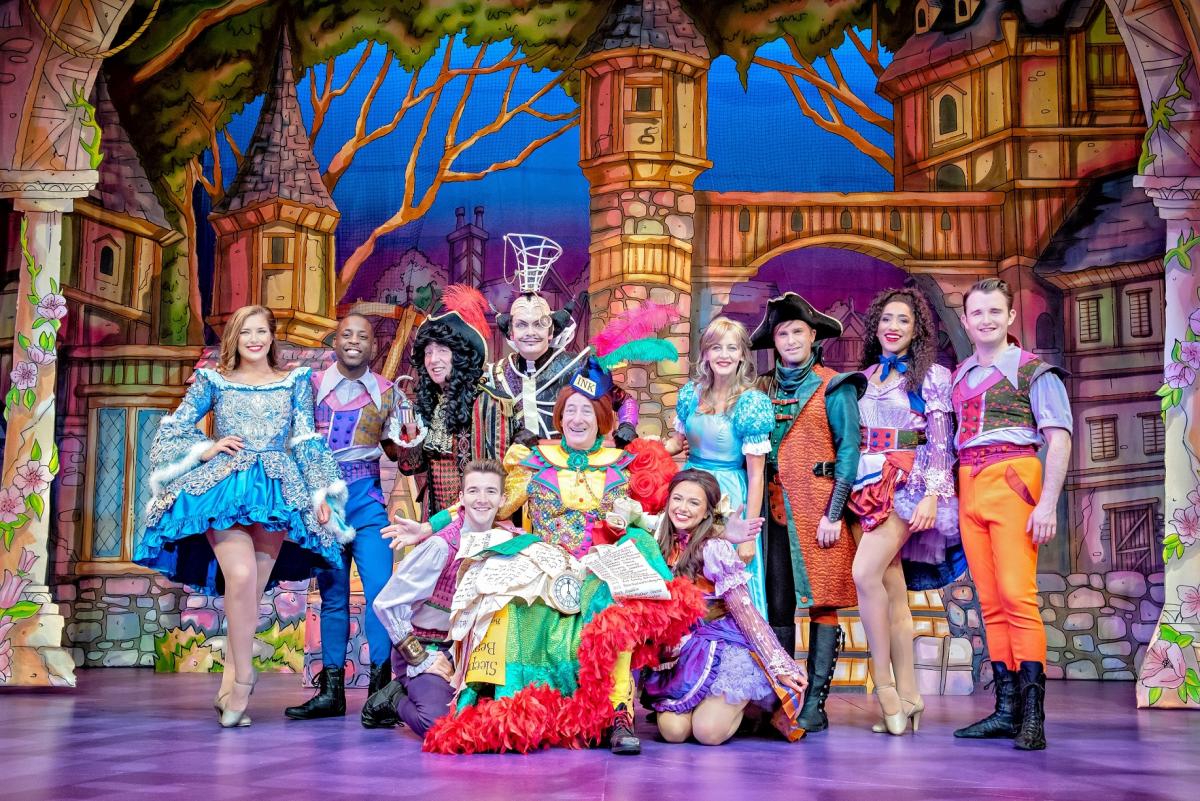 Sounds crazy? That's because it is. But it's the good sort of crazy, and one that the world desperately needs more of. The performances are all top-notch, with Kaler just about holding the show together as it threatens to collapse around him (in a good way). Having said that, the musical numbers and choreography are all impressively staged, and it's clear this has been painstakingly worked out. Similarly, the live band are brilliant, with music being a highlight of the show; and the set design, lighting and costumes are all of a remarkably high standard, only serving to somehow enhance the underlying madness. The only unforgivable sin was when Martin Barrass, pretending to be his character's mother's pretend grandmother (I think), claimed that he needed a Geordie accent, when Kaler actually hails from Sunderland (as does the reviewer, *Mackem, cough*). That aside, it was a hilarious evening, and it's a wonderful testament to one man's anarchic vision that something 40 years old feels as vital and precious as ever. Panto just won't be the same without him.
Y'gannin' to be missed Old Dame… You prove that dreams really can come true, and what more could you want at Christmas! X
Reviewer: Amanda Hodgson
Reviewed: 14th December 2018
North West End Rating: ★★★★★