So, is this extending the Panto season or getting in first for this year's offering of pantomime? Who cares when what you are getting is a fabulous production with a fantastic cast of dedicated performers?
The Chrysanthemums Pantomime Society are celebrating their 100th year anniversary in the best possible way with a traditional pantomime Aladdin, the show that kicked off the first performance for the society and then named 'Slave of The Lamp' and untypically performed outdoors on a summers evening against a backdrop of chrysanthemums in an attempt to brighten the lives for the war weary residents of Wallasey in 1918. For a society to last so long gives an indication of the standard of the annual pantomime that audiences are treated to.
I am not going to go into detail of what the pantomime is about as few will not be familiar with the childhood classic story of a poor widow laundrywoman with two sons, and a magical lamp coveted by an evil magician and how he tricks Aladdin into getting it for him.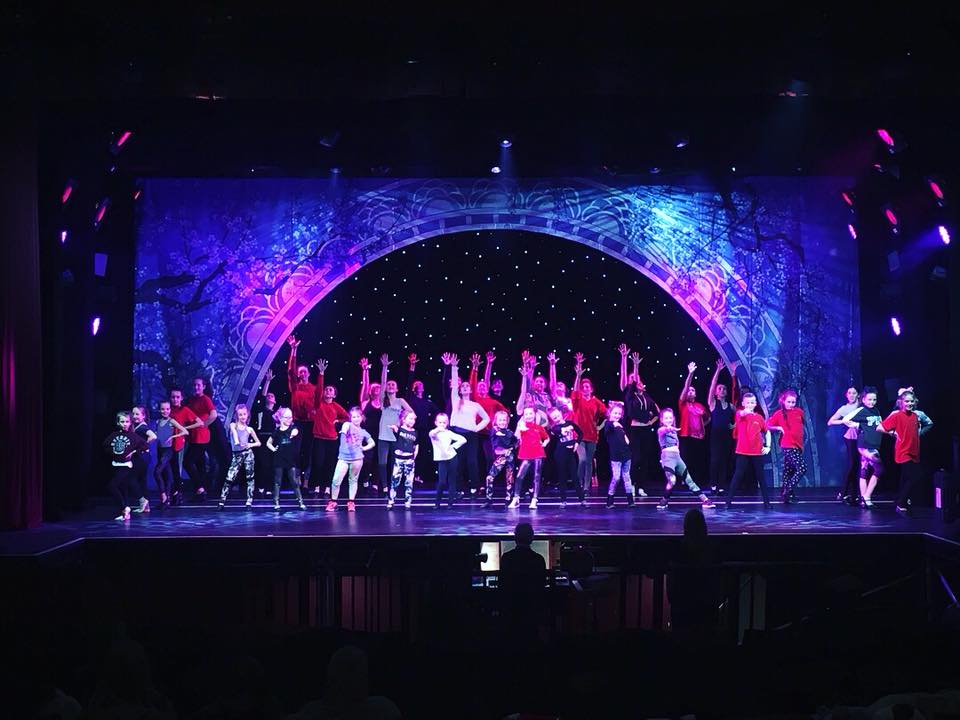 Even before the panto started double act Graham Leigh (script writer and producer) and Jed Flowerday as policemen Hi-Lo and Li-Lo are entertaining the audience, making several 'arrests' and handcuffing individuals as they take their seats, they go on to provide some hilarious comedy moments throughout the evening. When I said traditional pantomime, I mean so in every way, the principal 'boy' is female (a result of laws in the early 20th century restricting the use of child actors and giving the rare occasion for an actress to wear a costume revealing her legs and possibly enticing a wider audience!) Charlie Delaney is a veteran performer for the society starting out at the ripe old age of 4 in 1995 and has since performed a variety of roles. As Aladdin she is confident, eloquent and a great choice for the part. (slight niggle for me is the wearing of high heels, not sure it goes with the boy image.) Emily Beresford as the Princess perfectly complements Aladdin.
There is ample opportunity to hiss and boo at the evil Abanazar and Phil Gilroy performing in his 7th pantomime for the Chrysanth's certainly earns them! Along with the aforementioned police, more slapstick comedy is brilliantly provided with Widow Twanky and Wishie Washie from experienced panto dame Terry Davies and first ever panto performer Alfie Ross both giving plenty of laughs and again the opportunities to shout out 'Behind You' and 'Oh No You Don't!
Leanne Burgess displays excellent vocals as The Empress with an impressive rendition of 'You Don't Own Me'. During the show there is an eclectic mix of songs which the audience enjoyed singing along to. All performers give it their all and space limits me from mentioning all by name but well done to everyone, not a trace of first night nerves!
Chorography is fabulous and no mean feat (could be a pun!) when there are almost 60 dancers appearing with the younger members Buds providing the awww factor, through the ranks of the Petals, Posies, Blossoms and Blooms.
Costumes are wonderful and colourful as are the stage settings. The talents of musical director Norman Scott playing the organ for over 50 years for the Chrysanth's and a drummer ably provide the excellent music. (lowering the sound just on the occasions when the dancers were singing would be beneficial as without microphones they were barely audible)
With performances until Sunday 14th January tickets are selling fast so grab your flying carpet and make sure you don't miss out on this amazing magical pantomime that has it all!
For tickets: https://www.floralpavilion.com/en-GB/shows/the%20chrysanths%20panto%20-%20aladdin/info
Reviewer: Lorna Weekes
Reviewed: 11th January 2018
North West End Rating: ★★★★