After the high energy, upbeat Dick Whittington by the same company last year, I have to say that I came away from this afternoon's show of Robin Hood feeling really rather disappointed.
Last year this company produced a swift (at times too frenetic) but traditional family panto, and so I was rather hoping that Eight-Freestyle, the company behind the production, would have built upon last year's success. Sadly not. Robin Hood And The Babes In The Wood felt much more like a play, with some pop songs thrown into the pot, and a few disassociated pantomime characters popping up every now and again just for the sheer devilment of it! It was very hotchpotch and not at all really very pantomimic. That is a real shame, since some of the acting, singing and dancing were of quite a high standard.
Directed by Sean Canning, the opening started slowly, unexcitedly, and felt a little bit more like a history lesson, or the opening sequence to a Hollywood film than a children's pantomime; and once the first upbeat dance sequence did kick in, it seemed strangely out of place. Not only were the glitter costumes used (same as last year!) not at all befitting for peasants and beggars of a 12th century Nottingham, the set was not Nottingham either. The backcloth and house flat used were perfect for Coppelia (an in-house production of the ballet at The Dancehouse last week) - however, they were just about as far removed from looking like Nottingham in the 12th century as you possibly could get!
One of the joys of pantomime - a wholly British tradition, and one which has been with us for over 300 years - is that we are able to suspend our disbelief and laugh with and love characters dressed inappropriately for the time or place, such as seeing a man dressed outrageously pretending to be a mother; but for my mind, the combination of set and costumes for this opening sequence was a step too far!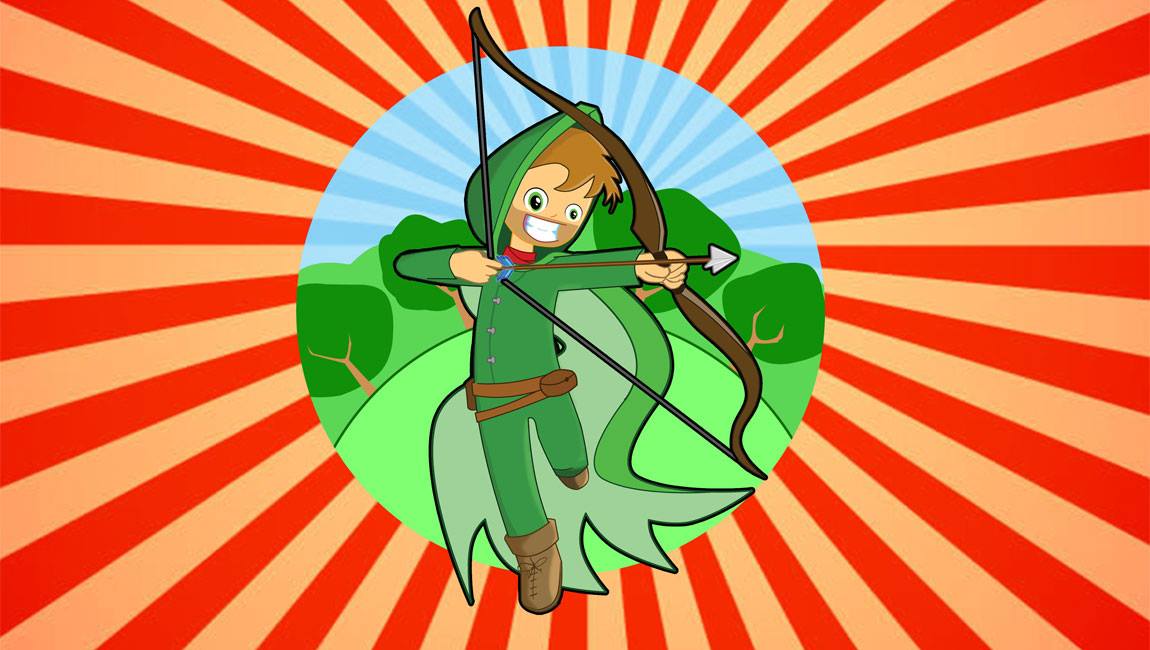 The other joy of pantomime, and indeed its raison d'etre, is that it introduces children to the magical world of theatre. They get to see crossdressing, outrageous behaviour, and much merriment in a non-threatening and child friendly atmosphere. They can love the goodies and boo the baddies; they can bop along to the songs and dances, and they can marvel at the lovely costumes and might even be asked to take part in the show too either as audience participation, or even by being asked to go on stage. For most Brits, panto is their first introduction to theatre, it certainly was mine, and it continues to be a staple diet for most families during the Christmas season. And so with many choices available for families at this time, panto producers are constantly trying to find new ways of keeping their existing audience and building upon that. I wrote all of this simply to state that for a lot of the time my glances were not on the stage, but on the audience, especially the youngsters to see if they were wholly engaged in the show. No they weren't. Majority were fiddling and fidgety, or completely disinterested until the upbeat songs when they came alive and sang and bopped along, or until they were directly involved in the show; which happened far too infrequently. There were only two 'yes it is / no it isn't' sets; only one 'behind you' routine and only one young child got to go on stage and all she was given for her trouble was one small chocolate coin! None of the other panto favourites such a 'Hiya kids!' or leaving something special on the side of the stage were accounted for sadly.
There were so many continuity errors, costume gaffs, and storyline that simply didn't make sense that it was, even for an adult, difficult to follow (if you didn't already know the story - which you did - but the young ones wouldn't have and therefore didn't stand a chance of understanding all that was happening.) Prime examples of this were having the two Babes, Jackie and Jill dancing with the chorus dressed in their Jackie and Jill costumes in the first dance in Nottingham long before they enter the narrative; why were the dancers dressed in 'Nottingham' costumes when dancing in the forest as Merry Men?; and what were modern day and overtly sexy school uniforms doing in a family panto? Although the 'I Need A Hero' number was not at all out of place and the costumes, singing (by the fairy) and the dancing excellent here. It was the best routine in the show!
This was the first performance and so things went wrong. There were long gaps between the end of dialogue and the beginning of a song; the scene changes went awry a few times, and cast failed to come on stage at the correct time. Some things can be forgiven for the fact that it was the first performance; some things can be overlooked because it is pantomime; but there were so many things that I simply cannot forgive all. It looked sloppy and under-rehearsed.
As I have mentioned already though - the acting in the main was good. Joseph Gallogly made for a rather powerful and imposing Robin Hood - despite panto tradition giving this role to a female in the form of 'Principal Boy', something else which was lacking from this show; whilst Helena Frances provided the eye-candy and lovely singing voice for Maid Marion. Matthew Chappell was a broad and brash, and also a very loud (his mic had not been properly adjusted to fit in with everyone else's) Dame, and Kate Mitchell was the do-good fairy speaking in rhyme, (at least one tradition that was kept!), The Spirit Of The Forest. However, the actor to steal the show completely was Adam Urey as The Sheriff of Nottingham. I liked his King Rat last year, but liked his interpretation of The Sheriff even more. He completely embodied the role, obviously taking inspiration from Alan Rickman, but that didn't matter. I loved it!
Where Canning and the cast did make huge improvements on from last year though, was that they did take more time to get the jokes out and listen to and work with the audience more. It is such a pity that the audience wasn't really paying much attention to them!
Singing was generally of a very high standard. And just exactly how high can Gallogly sing? The best singing though came not from the adults, but from the two young girls who played Jackie and Jill. There was a moment in the second act when they were given the opportunity to sing Stand By Me practically unaccompanied, and it was the best moment in the show! One girl hitting the high notes beautifully whilst the other, with the deepest young girl's voice I think I have ever heard providing the depth and sonorous quality, making a lovely harmonic sound. I know that some of the dancers for this panto were provided by Debut Academy in Stockport, and having seen their showcase earlier this year at the RNCM, I seem to remember the name of Sophia Fanigliulo (it's not the kind of name you can forget really!) and making positive comments about her then too. Here she was Jackie to Lola Henry's Jill.
In fact, the dancing was very good this afternoon. With choreography by Sean Canning, Moira Hancock, Lauren Townley, Vanessa Murphy and Fran Reekie, they made sure that all the dancers were not only seen but were given steps that were appropriate to their age and ability, and all had their moments in the front line. Along with Debut Arts, dancers also came from The Heatherlea Academy. There were also four lead dancers who acted as chorus too, and two of these were the only male dancers in the show, and both shone - Sam Berrie and Demail Manning.
If given time to bed-in a little, and the pace is upped; and if the unnecessary histrionics are cut and more audience participation is added, then there is definitely the makings of a jolly good pantomime in there!
Reviewer: Mark Dee
Reviewed: 17th December 2016
North West End Rating: ★★★