Tonight was the second night of Joe Longthorne's 'No Regrets' tour after a battle with mouth cancer diagnosed in 2014 and for his fans a welcome return to the stage.
The show kicked off with comedian Mr Leye D,Johns giving a 25 minute performance first. This was followed by a 20 minute interval which was a little disappointing having expected to see Longthorne on the stage by now. However D,Johns was entertaining if a little old hat and predictable with his mainly camp jokes.
It was a shock to see how frail Longthorne appeared on stage, and I overheard many comments regarding this. However, proving that the show must go on, this talented impressionist and singer gave everything he could to his performance. Sadly, as much as I would have liked him to, Longthorne did not quite make all the notes. The jokes between songs, referring time after time to the new teeth he had just got not fitting and were slipping, may have been true or an excuse for the stumbling over his words. I'm not sure showing us the thermals he was wearing was necessary either, slightly off-putting, as were the references to his own appearance and Donald Trump! There were several occasions where he appeared to have lost track as to what was next and had to refer to his band for confirmation. Having not seen Longthorne on stage before, I do not know if this is his usual banter.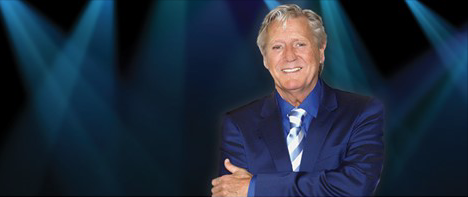 Longthorne started off shakily but slowly improved and his voice appeared stronger and a return of confidence. I loved his renditions of 'How Do You Keep The Music Playing' and Matt Monro 'Walk Away' and he nailed it with 'Make the World A little Younger.
It would have been good to hear solo pieces from each member of the excellent 5 piece band supporting Longthorne on stage and to have an acknowledgment given to each as they deserved it. I was only able to catch the name of Stretch' Price.
The final song of the evening, 60 minutes after Longthorne came on stage, had the audience on their feet, a Don Black hit 'If I Never Sing Another Song'. Despite the standing ovation and calls for an encore, to the disappointment of his fans the curtain came down and he did not return to the stage.
Considering what he has been through over the years and the latest battle with cancer Longthorne gave an admirable performance but I am not totally sure he his strong enough to take on a tour just now plus a summer season planned in Blackpool. He was tired and frail and the years have taken their toll, I truly hope that it does not prove too soon a return. The fans will always be there.
For further information and tour dates see http://www.joelongthornembe.co.uk/events
Reviewed on: 4th March 2016
Reviewed by: Lorna Weekes